This publication was also writen in SPANISH and PORTUGUESE.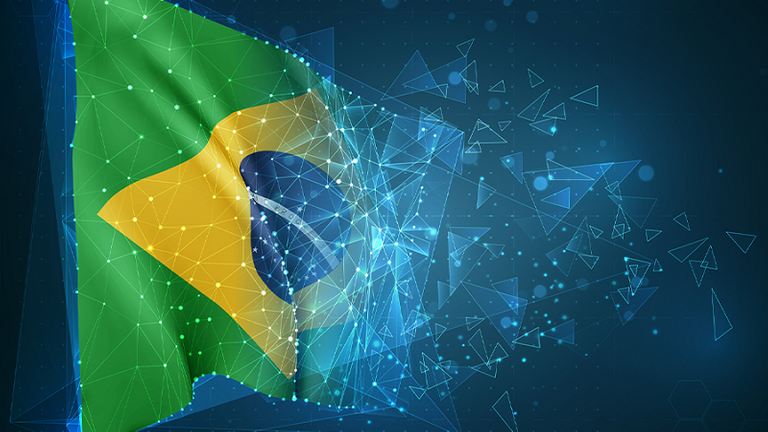 OMFIF
Even though it is a decentralized space, after the creation of communities (or even before that happened), Hive's territory was "segregated" by niches. This happened due to a simple organizational issue, where it is possible to exchange teachings, lessons learned, live experiences and make new friends within a "search protocol" better filtered by the interests of each user. Within this context, the Brazilian community HiveBR was born. Going much further than what I've already said, the community was created to unite all Brazilians here.
We (and here I believe I can speak on behalf of all the older users) know how difficult it is to keep Brazilians in this boat, because in the view of many of them, Hive's space is still very complex. Either because of the language barrier (although it is possible to write in Portuguese, visibility within the entire system is extremely low and this makes it impossible to earn better financial rewards) or because of the lack of knowledge necessary to write and publish texts, "giving up" becomes a more than evident path.
Many of these users continue with their active accounts, but become "ghost" users (they do not post, interact and are not linked to any type of community growth initiative, nor the system). Although this is not the focus of this post, it is impossible not to talk about them, because a community is kept alive by the users who feed them and within this context, we are still a "very weak" community... But growing.
Recently, users @zallin and @shiftrox were responsible for bringing a revolution to our community: the creation of a bot (@hive-br.voter) to intensify the curation work, track votes and distribute daily rewards to all those users who were willing to help the project grow. Little by little, in a healthy and organized way, Brazilians are getting a captive space within Hive, and I, as a Brazilian and an active user always willing to help, am extremely happy to see all this happening here.
---
Un lugar para llamar nuestro.
Si bien es un espacio descentralizado, luego de la creación de las comunidades (o incluso antes de que eso sucediera), el territorio de Hive fue "segregado" por nichos. Esto sucedió por una simple cuestión organizativa, donde es posible intercambiar enseñanzas, lecciones aprendidas, vivir experiencias y hacer nuevos amigos dentro de un "protocolo de búsqueda" mejor filtrado por los intereses de cada usuario. En ese contexto, nació la comunidad brasileña HiveBR. Yendo mucho más allá de lo que ya he dicho, la comunidad fue creada para unir a todos los brasileños aquí.
Nosotros (y aquí creo que puedo hablar en nombre de todos los usuarios mayores) sabemos lo difícil que es mantener a los brasileños en este barco, porque en la opinión de muchos de ellos, el espacio de Hive es todavía muy complejo. Ya sea por la barrera del idioma (aunque es posible escribir en portugués, la visibilidad dentro de todo el sistema es extremadamente baja y esto hace que sea imposible obtener mejores recompensas económicas) o por la falta de conocimientos necesarios para escribir y publicar textos", desistir" se convierte en un camino más que evidente.
Muchos de estos usuarios continúan con sus cuentas activas, pero se convierten en usuarios "fantasmas" (no publican, interactúan y no están vinculados a ningún tipo de iniciativa de crecimiento de la comunidad, ni del sistema). Si bien este no es el enfoque de este post, es imposible no hablar de ellos, porque una comunidad se mantiene viva gracias a los usuarios que la alimentan y dentro de este contexto, todavía somos una comunidad "muy débil"... Pero creciendo.
Recientemente, los usuarios @zallin y @shiftrox fueron los encargados de traer una revolución a nuestra comunidad: la creación de un bot (@hive-br.voter) para intensificar el trabajo de curación, rastrear votos y distribuir recompensas diarias a todos aquellos usuarios que estaban dispuestos a ayudar a la proyecto crecer. Poco a poco, de forma sana y organizada, los brasileños están ganando un espacio cautivo dentro de Hive, y yo, como brasileño y usuario activo siempre dispuesto a ayudar, estoy muy feliz de ver que todo esto sucede aquí.
---
Um lugar para chamar de nosso.
Mesmo sendo um espaço de natureza descentralizada, depois da criação das comunidades (ou até mesmo antes disso acontecer), o território da Hive foi "segregado" por nichos. Isso aconteceu por uma simples questão organizacional, onde é possível trocar ensinamentos, aprendizados, viver experiências e fazer novas amizades dentro de um "protocolo de busca" melhor filtrado pelos interesses de cada usuário. Dentro desse contexto, nasceu a comunidade brasileira HiveBR. Indo muito mais além do que eu já falei, a comunidade foi criada para unir todos os brasileiros aqui.
Nós (e aqui eu acredito que eu posso falar em nome de todos os usuários mais antigos) sabemos o quanto é difícil manter os brasileiros dentro desse barco, porque na visão de muitos deles, o espaço da Hive ainda é muito complexo. Seja pela questão da barreira de idiomas (ainda que seja possível escrever em Português, a visibilidade perante a todo o sistema é extremamente baixa e isso impossibilita o ganho de melhores recompensas financeiras) ou pela falta dos conhecimentos necessários para escrever e publicar textos, a "desistência" se torna um caminho mais do que evidente.
Muitos desses usuários continuam com suas contas ativas, mas se tornam usuários "fantasmas" (não postam, não interagem e nem estão ligados a nenhum tipo de iniciativa de crescimento da comunidade, e nem do sistema). Embora esse não seja o foco deste post, é impossível não falar deles, porque uma comunidade se mantém viva por cauda dos usuários que as alimentam e dentro desse contexto, nós ainda somos uma comunidade "muito fraca"... Mas crescente.
Recentemente, os usuários @zallin e @shiftrox foram responsáveis por trazer uma revolução para a nossa comunidade: a criação de um bot (@hive-br.voter) para intensificar o trabalho de curadoria, trilha de votos e distribuição de recompensas diárias para todos aqueles usuários que estivem dispostos a ajudar o projeto a crescer. Pouco a pouco, de maneira saudável e organizada, os brasileiros estão conseguindo um espaço cativo dentro da Hive, e eu, enquanto brasileiro e um usuário atuante disposto sempre a ajudar, estou extremamente feliz de ver tudo isso acontecendo aqui.