This publication was also written in SPANISH and PORTUGUESE.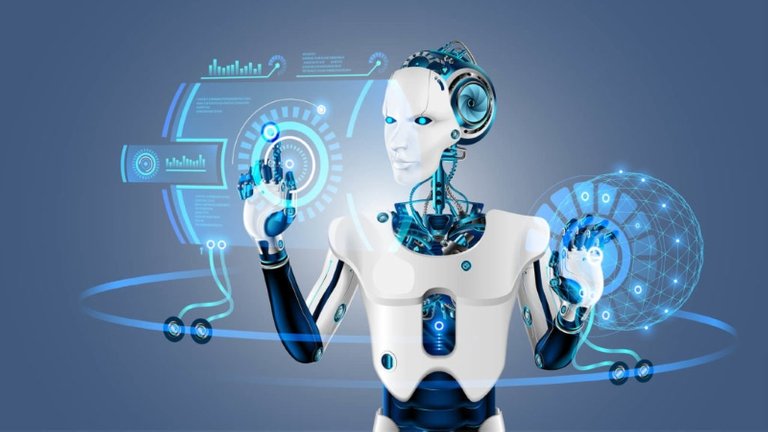 Programadores Brasil
Over many decades, the Seventh Art has brought us many stories of espionage where the focus is the outlandish robberies involving huge amounts of money from many banks. Whether in a "simple" way (with practical effects) or a "complex" way (with the help of digital effects), the films consistently show that plans are being increasingly planned in "unthinkable" levels. Such a damn crazy thing!
One of the most recent (and emblematic) examples of what I'm talking about here happened last year, in Dubai, but it has only now been released by Forbes with legal evidence supporting and detailing the scheme of a movie theft that took place in the country. A group of criminals managed to steal $35 million using the famous artificial intelligence technology through a method that resembles a movie script.
In summary, the crooks first used a fake email scheme between the supposed customer (which, in this case, is an executive) and the bank. After a few exchanges of messages, they used a program where the specialty of artificial intelligence is to reproduce voices. The bank manager was tricked by the sophisticated computer program and ended up authorizing a criminal millionaire transfer in favor of the client.
The false executive's argument for the money to be transferred was that he was about to make a purchase and needed that amount urgently and as the manager already knew the customer and "recognized" his voice (because he had worked with him before) and authorized the process. This episode sets a precedent of strong debate about the development, usability, and especially, the limits of this type of technology.
---
Un robo digno de una película: El peligro de las inteligencias artificiales.
Durante muchas décadas, el Séptimo Arte nos ha traído muchas historias de espionaje donde el foco son los extravagantes robos que involucran enormes cantidades de dinero de muchos bancos. Ya sea de manera "simple" (con efectos prácticos) o de manera "compleja" (con la ayuda de efectos digitales), las películas muestran consistentemente que los planes se planifican cada vez más en niveles "impensables". ¡Qué locura!
Uno de los ejemplos más recientes (y emblemáticos) de lo que estoy hablando aquí sucedió el año pasado, en Dubai, pero solo ahora ha sido lanzado por Forbes con evidencia legal que respalda y detalla el esquema de un robo de película que tuvo lugar en el país. Un grupo de delincuentes logró robar $ 35 millones utilizando la famosa tecnología de inteligencia artificial a través de un método que se asemeja al guión de una película.
En resumen, los delincuentes utilizaron primero un esquema de correo electrónico falso entre el supuesto cliente (que, en este caso, es un ejecutivo) y el banco. Luego de algunos intercambios de mensajes, utilizaron un programa donde la especialidad de la inteligencia artificial es reproducir voces. El gerente del banco fue engañado por el sofisticado programa informático y terminó autorizando una transferencia criminal millonaria a favor del cliente.
El argumento del falso ejecutivo para que se transfiriera el dinero fue que estaba a punto de realizar una compra y necesitaba esa cantidad con urgencia y como el gerente ya conocía al cliente y "reconoció" su voz (porque ya había trabajado con él antes) y autorizó la proceso. Este episodio sienta un precedente de fuerte debate sobre el desarrollo, la usabilidad y, sobre todo, los límites de este tipo de tecnología.
---
Um roubo digno de um filme: O perigo das inteligências artificiais.
Ao longo de muitas décadas, a Sétima Arte já nos trouxe muitas histórias de espionagem onde o foco são os mirabolantes roubos envolvendo enormes quantias em dinheiro de muitos bancos. Seja de um jeito "simples" (com efeitos práticos) ou de um jeito com "complexo" (com o auxílio dos efeitos digitais), os filmes mostram, de maneira consistente, que os planos estão sendo cada vez mais bem planejados em níveis "impensáveis". Que coisa mais maluca!
Um dos exemplos mais recentes (e emblemáticos) do que eu estou falando aqui aconteceu ano passado, em Dubai, mas só agora foi divulgado pela Forbes com provas judiciais que embasam e detalham o esquema de um roubo cinematográfico que aconteceu no país. Um grupo de criminosos conseguiu roubar U$ 35 milhões usando a famosa tecnologia de inteligência artificial através de um métido que lembra um roteiro de um filme.
Em síntese, os bandidos primeiramente utilizaram um esquema de e-mails falsos entre o suposto cliente (que, no caso, é um executivo) e o banco. Após algumas trocas de mensagens, eles usaram um programa onde as especialidades da inteligência artificial é reproduzir vozes. O gerente do banco foi enganado pelo sofisticado programa de computador e acabou autorizando uma transferência milionária criminosa em favor do cliente.
O argumento do falso executivo para que o dinheiro fosse transferido era que ele estava prestes a fazer uma aquisição e precisava daquela quantia urgentemente e como o gerente já conhecia o cliente e "reconheceu" a voz dele (por já ter trabalhado com ele antes) e autorizou o processo. Esse episódio abre um precedente de forte debate sobre o desenvolvimento, usabilidade, e principalmente, dos limites desse tipo de tecnologia.
Posted Using LeoFinance Beta