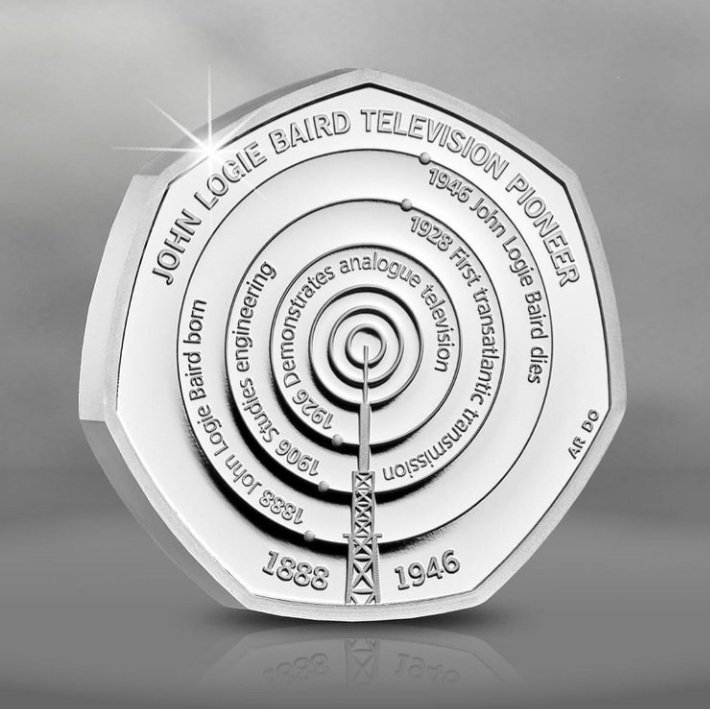 Pay homage to one of the greatest inventors of the twentieth century with the latest addition to the Innovation in Science series. The newest release from the RM,sees them paying homage to John Logie Baird, the inventor of one of historys greatest invention, the television.
Limited Edition 4000
Struck in 925 sterling silver and finished to Proof standard
Features an original design celebrating the major milestones in Baird's career
The third coin in the popular Innovation in Science series
Im a big science geek, currently working as a mad scientist in the national health services, here in the UK. So im a big fan of the " inovation in science" series, and so far, im suprised by the qualitymof rhe designs created by the RM. Usually, a series of coins from the RM is given very little thought, and they feel produced just to make a profit for the organisation. I have a sneeky suspicion that with such anlow mintage, and a global audience of science geeks like myself, this series will not only hold their value,bi5 hopefully increase in price.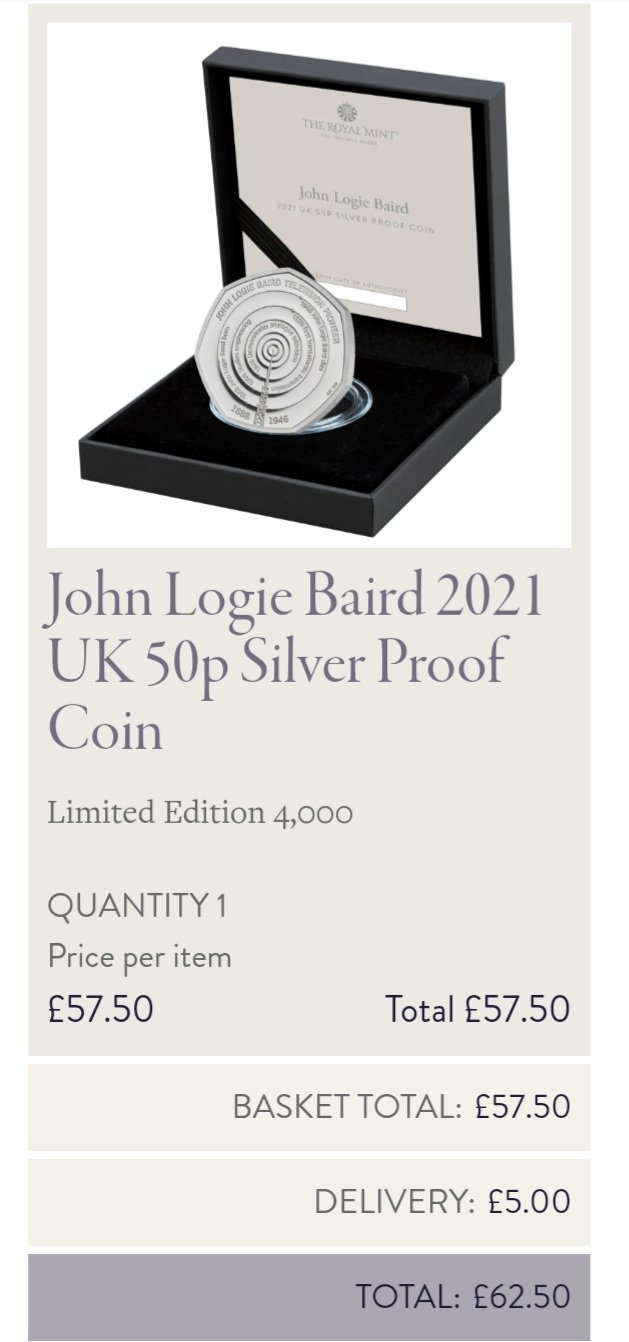 The John Logie Baird 50p coin is the latest addition to the collection of coins celebrating 'Great Britons'. It is presented in packaging created collaboratively with the Baird family, which includes an annotated diagram of Baird's original 'Televisor' invention.
This is one of five commemorative coins that was chosen for the 2021 Annual Sets, and is now available on its own as a gold Proof, silver Proof, silver Proof Piedfort and Brilliant Uncirculated edition.
Royal mint

Want to find out more about gold and silver? Get the latest news, guides and information by following the best community on the blockchain - #silvergoldstackers. We're a group of like minded precious metal stackers that love to chat, share ideas and spread the word about the benefits of "stacking". Please feel free to leave a comment below or join us in the community page, or on discord.