Throughout the month of June, ill be looking back at historical moments from the past. From conflicts to coronations, sporting moments to royal memories, and famous firsts and lasts, with my love of all things shiny and precious, ill be trying to tie these events in with coins that have been created to commemorate these moments.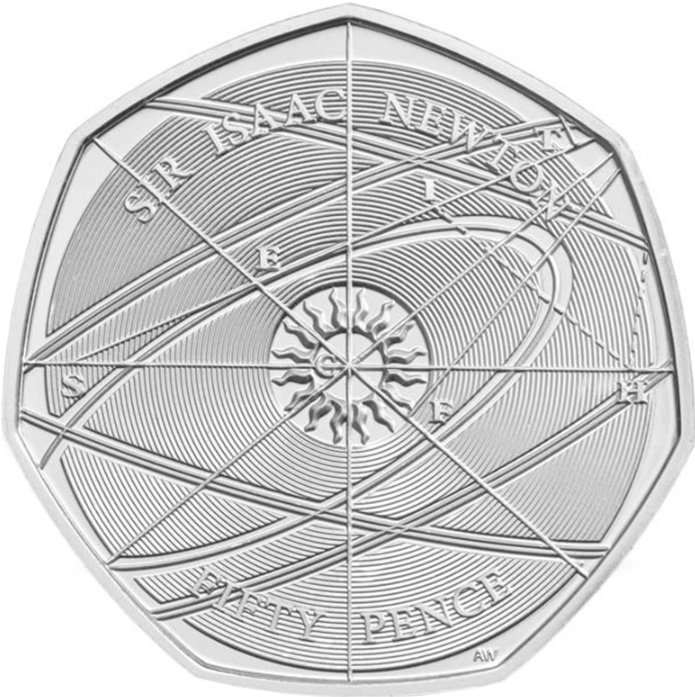 Sir Isaac Newton was the most significant figure of the 'Scientific Revolution' of the seventeenth century. His legacy shaped our understanding of mathematics and physics and helped define the modern world. While few people will be unaware of his reputation as a scientist, many do not know that he was Master of the Mint for nearly three decades.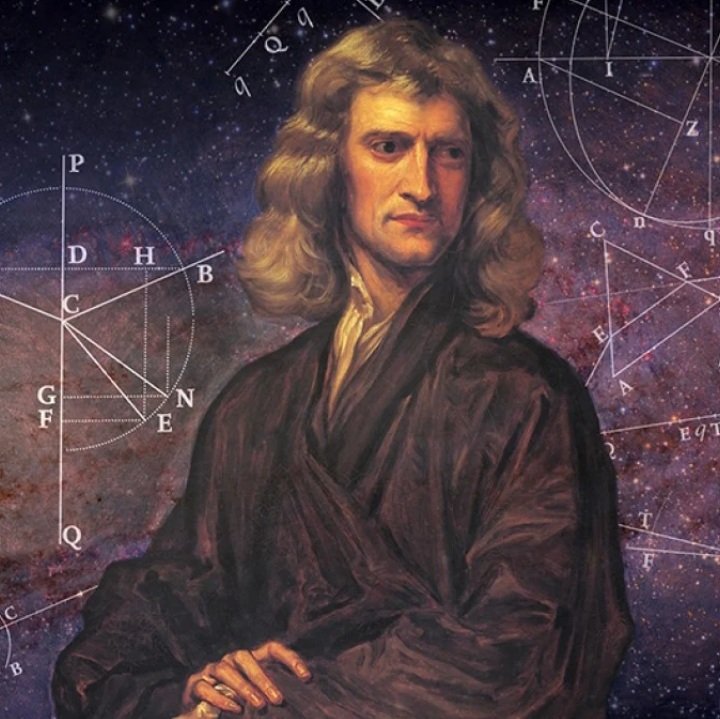 He brought his pursuit of precision to his role at The Royal Mint and much of his work had a far-reaching effect on our coinage and the British economy. His meticulous report of 1717, commonly known as 'the valuation of the guinea', was pivotal in establishing gold coins as the pre-eminent currency of the United Kingdom. It suggested establishing the gold guinea's value at 21 shillings which paved the way for the introduction of the Gold Standard a century later.
SOURCE:ROYAL MINT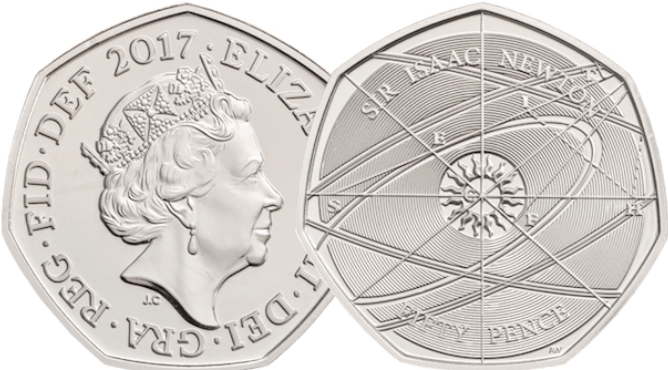 Designed by Aaron West, this 50p coin was issued in 2017 to commemorate the achievements of Sir Isaac Newton and remembers the legacy he has left, 350 years after his birth in 1667. This is the 2017 version of the "Isaac Newton" commemorative, 50p (£0.50) coin. There are 2 versions of this coin available, with the 2017 circulated verion being the most common and readily available. 1,801,500 Sir Isaac Newton 50p coins were struck for circulation showing the date 2017.
Now, this is where it gets interesting for coin collectors...... There was a very small mintage of 2018 coins! The thing with these was, you could only actually get these by visiting the Royal Mint itself and paying to "press your own" coin. Obviously, this came with an additional price tag of £5, plus £13 to do a tour, but since these coins were never meant for circulation, their value was much much much more. Luckily for me, i live a very short distance feom the Mint, so was able to collect several of these coins, which i subsequently sold on the secondary market for a massive profit.

Want to find out more about gold and silver? Get the latest news, guides and information by following the best community on the blockchain - #silvergoldstackers. We're a group of like minded precious metal stackers that love to chat, share ideas and spread the word about the benefits of "stacking". Please feel free to leave a comment below or join us in the community page, or on discord.