Anyone with LEO Tokens can use their funds to promote #leofinance articles. This creates more visibility which can lead to more readers, upvotes and reblogs. The feature is inspired from the HIVE feature that work in a similar fashion which itself is coming from developments made to STEEM many years before the fork.
Promoting with the native cryptocurrency on the base layer that contribute to reducing supply is a better alternative to voting bots. It is a clear, more transparent way to have articles noticed. There was a time I used to see a promoted article the moment I visited LeoFinance home page. Then I start to notice a lack of promoted articles.
Getting promoted can open up your or your friend's articles to an impressive global audience that will likely grow even further with #ProjectBlank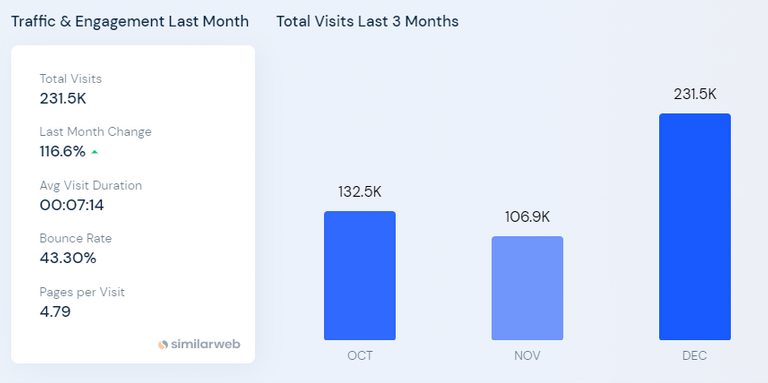 My Experiments and Experience
I assumed that since I am not seeing any promoted articles on top, I would be able to get significant attention by burning a small amount of LEO. I usually power up all the LEO I earn. I don't keep any liquid LEO around for more than few days (at most).

I promoted the article soon after publishing it on the blockchain. Thisis how it looked before promoting: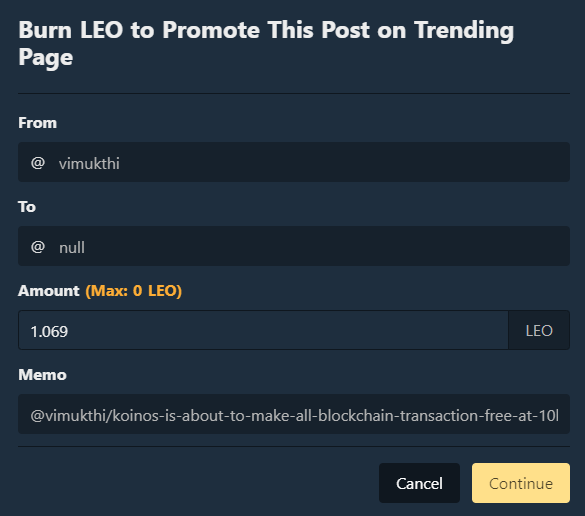 The investment was very small and I am a big fan of Koinos. The performance was very satisfactory. I had good engagement both in the form of comments and votes.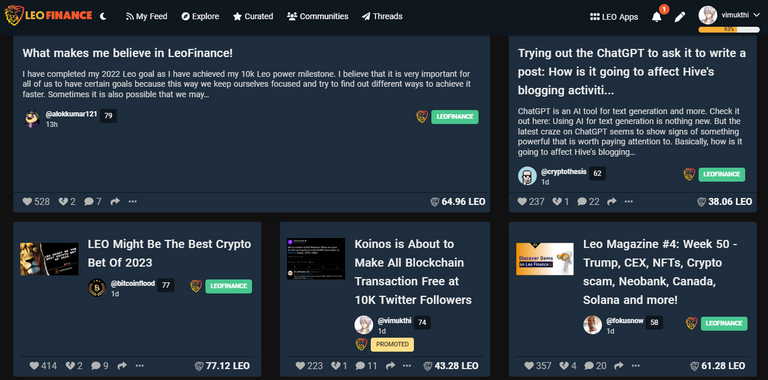 Coming to a conclusion with only one experiment is not statistically sound. I tried to promote two more of my articles of similar (or better) quality over the next few days.
Experiment 2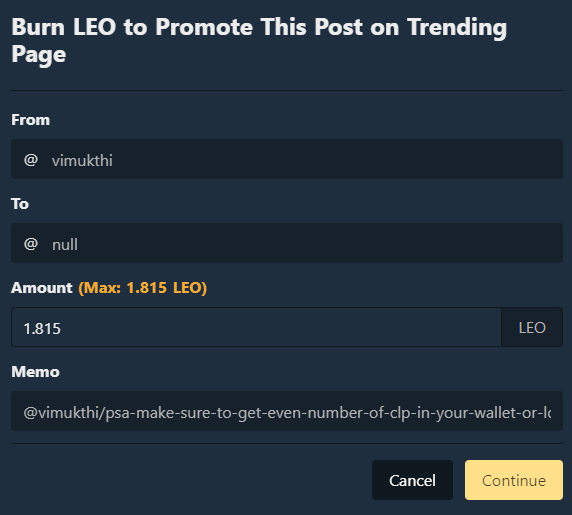 Experiment 3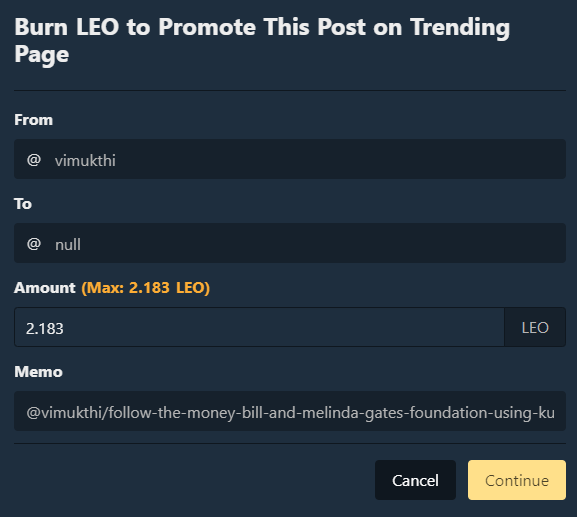 Conclusion
The results were nowhere close to the first experiment. Promoting may get an article more attention from @leofinance curation. That slight edge is not sufficient to reliably make a difference. Burning small amounts of LEO to promote an article is a hit or miss. If you want to be seen, make sure to burn a large amount of LEO so that it will be visible to everyone on the home page. It is the only reliable way to get a large number of impressions.
Even if 100 LEO were to be spend, that is less than a $5 expense at the moment and it is possible for the entire marketing expense to be nullified after earnings for the article is factored in.

The audience has transformed a significantly. For an example, I remember Mexico being high on the list. @leofinance is a project that is evolving and it seems the audience is also a one that fluctuate.
Happy Investing!
Posted Using LeoFinance Beta