I have written about using Music Promoter earn some extra income along with how to calculate the profits. At one point the Bids reached 20 times the current amounts and over 40 STARPRO. The pool payout was above 40% (which is almost unheard of in the recent times).
It did not take long for the Bids to settle down for the regular values. Below are some of my experiences making Bids. I have been accumulating STARPRO in a very slow and steady manner. I bought STARPRO during Festival World Tour. Later I focused on using Music Promoter to earn STARPRO. The following are some of my recent expereinces: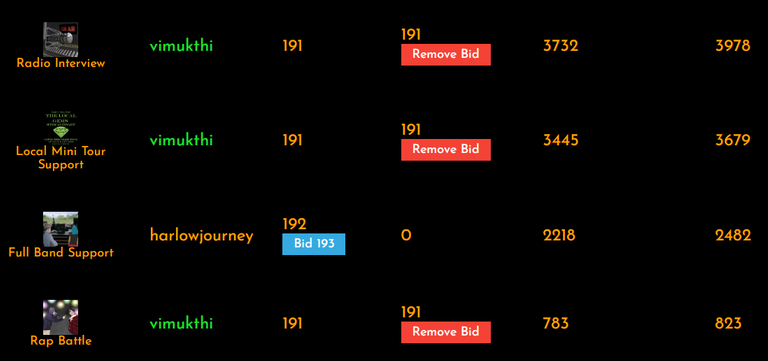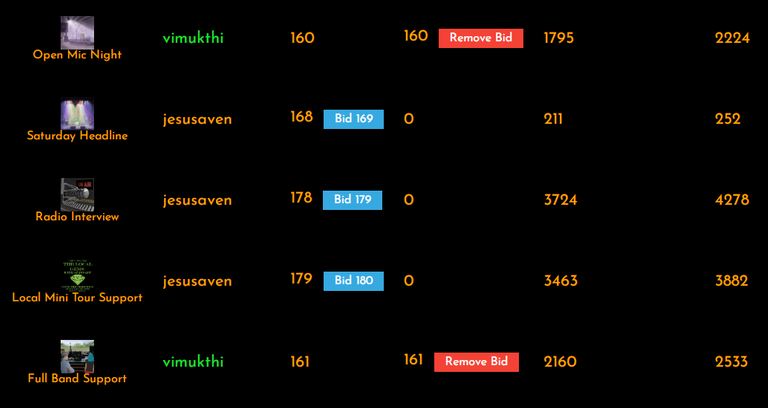 How Profitable is Music Promoter?
These are volatile assets with low trading volumes. The slippage can easily eradicate all the margins. I do not recommend betting big on short term trades of even medium size. The 20X spike in Bids could have been caused due to an opportunity in the market for higher than usual profits.
The Formula
Average STARBITS per STARPRO/Swap STARPRO to STARBITS*100-100

Where to Find The Numbers

Music Promoter Rankings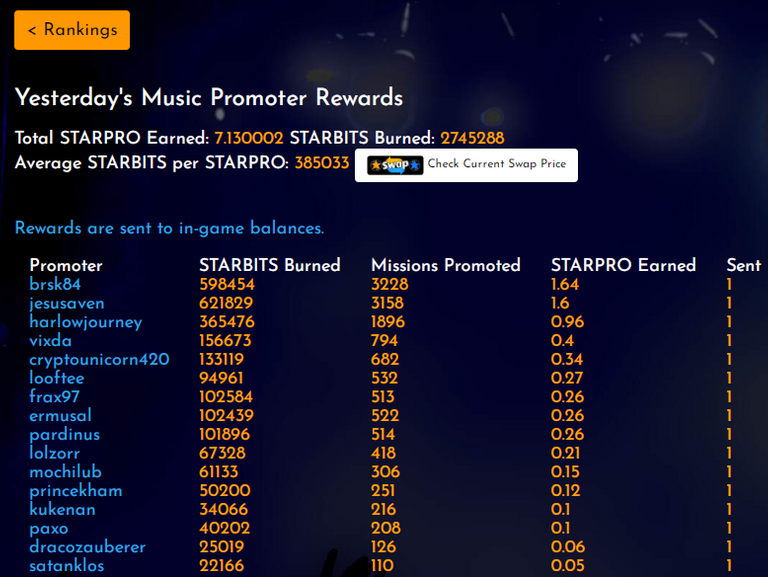 Make sure to complete at least a few Missions to qualify for STARPRO rewards. I am only using the earnings from playing @risingstargame for Music Promoter. I use it as method to get the best prices while not adding selling volume for STARBITS.
The developers have bee continuously building the through difficult market conditions. I can genuinely respect the people behind the project for that. I don't know how long the game will be available. You can try it out and see if it is worthwhile for you.
Happy Gaming! Happy Investing!
Posted Using LeoFinance Beta