When I first came across PIZZA in my wallet and later researched about it, the impression I got was far better than anything I had gotten from similar Tokens that are rewarded to users thorough comments on the blockchain. The website promised a great many things. We are now seeing them being delivered one by one.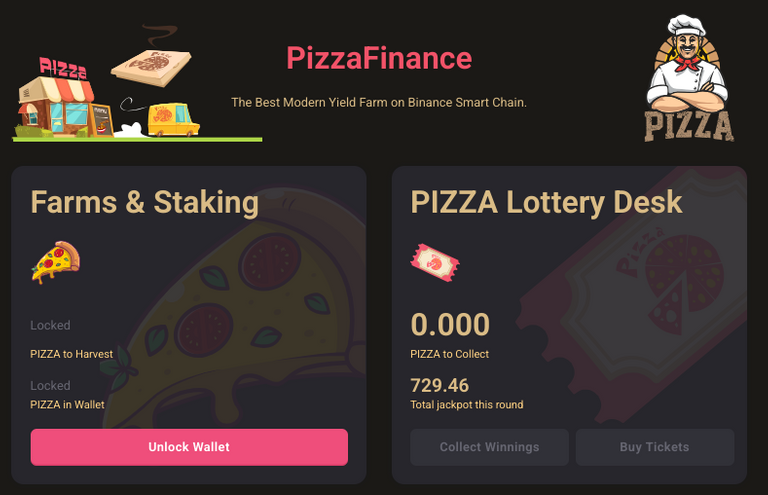 If you have been a CubFinance user or seen some other PancakeSwap immitarots, you should feel right at home. You can use MetaMask with Binance Smart Chain integration to use PizzaFinance. BSC has their own wallet. But why have a separate wallet when one will do the trick. The reviews are so much better when it comes to MetaMask Wallet.
Get Yourself 20 PIZZA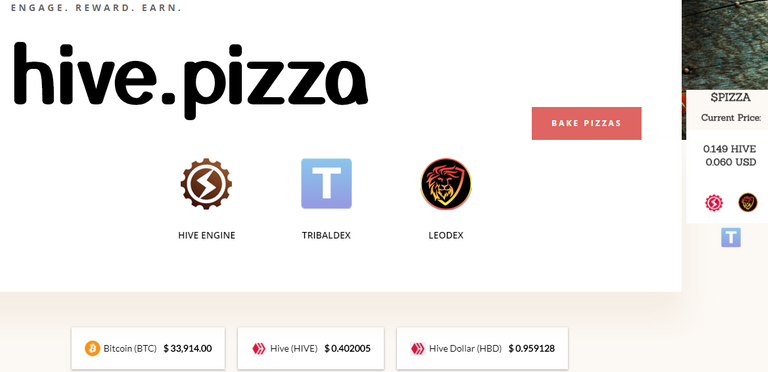 I would like to give a special mention to https://tribaldex.com because it is our own DeFi pool on HIVE Blockchain that can trade without those annoying transaction fees. After getting used to feeless method, it is hard to even accept small fees for most cryptocurrency use cases available.
PIZZA Loves LEO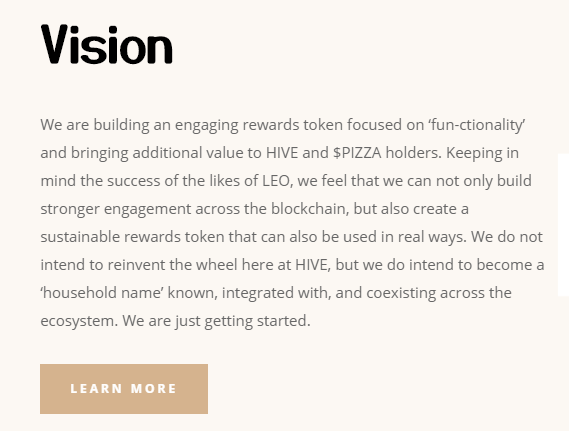 Few Other Important Details and Tokenomics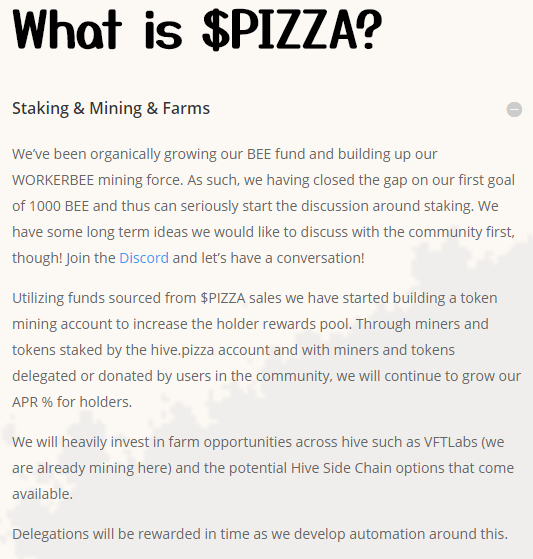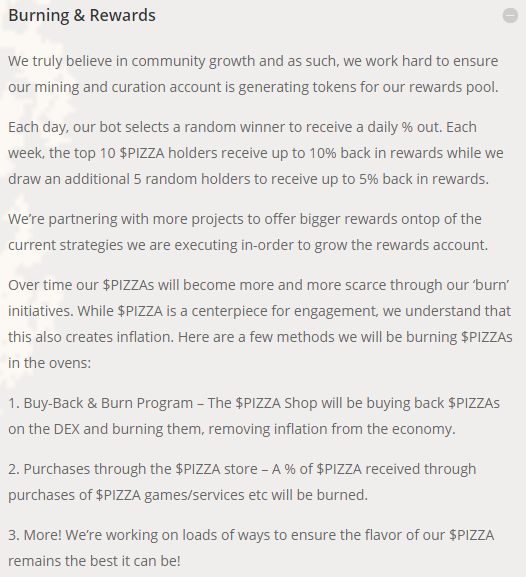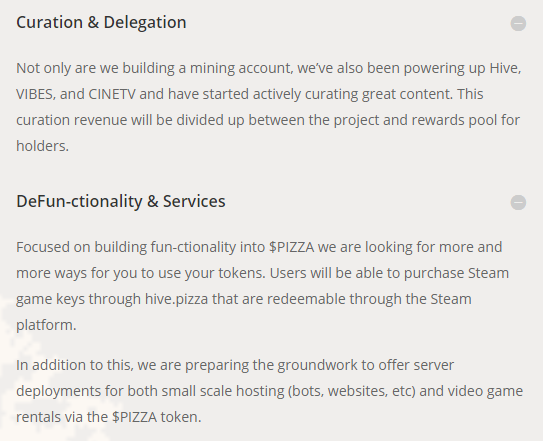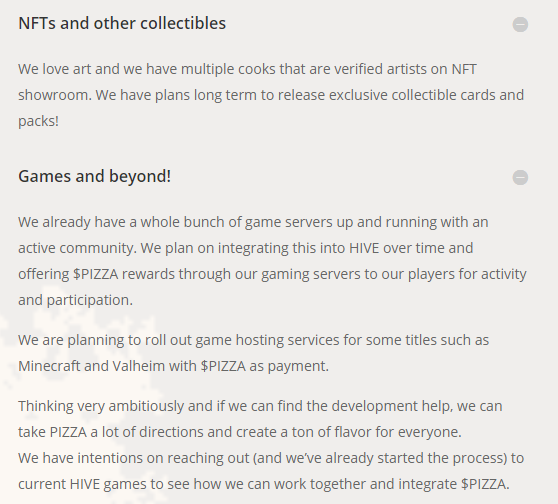 According to the website, only 0.11% of the total supply has been minted yet. I don't know if these numbers would change as the project evolve. What I can say is that we are in very early stages and when it comes to tipping tokens, PIZZA is the best I have seen both in and out of HIVE.
Here you will see some tools like Pizza Menu extension, WordPress Widget and few more things. More things will get added as the project keep developing. You can join the Discord community here.
Promoted on Steemhunt
Steemhunt is the blockchain alternative to Product Hunt and it is already better than Product Hunt in many ways. I have had comments from people who had a boost to their products thanks to Steemhunt postings. I tried the same for Pizza Token first. It didn't get that much reception: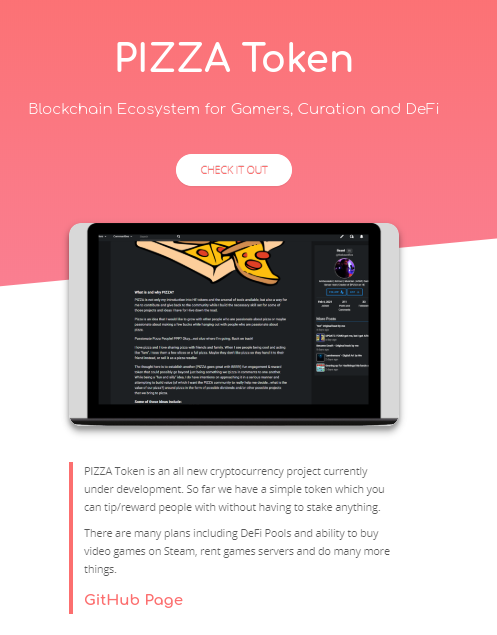 Click the link above and give it a look. Higher the ranking in Steemhunt, better the attention the project is likely to get.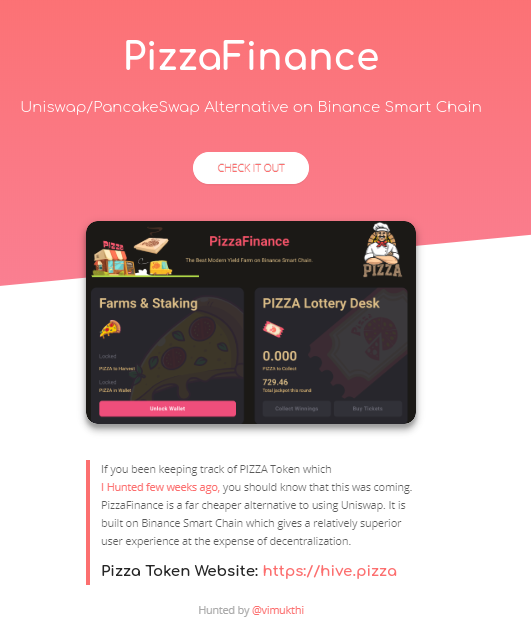 Some of The ROI Can Be Off The Charts
These are on top of some features like Lottery and Initial DeFi Offerings. These do come with a higher risk as I have not seen any smart contract audits on the project so far.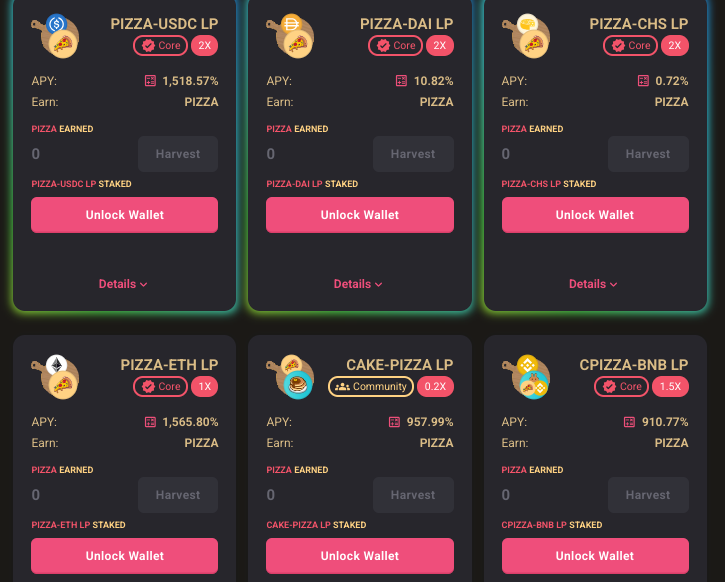 You are welcome to check more at https://pizzafinance.app There are some asset pairs that have a very good future and still giving some great ROI for your staking. The biggest concerns are loosing money out due to PIZZA Token not performing as well as other investments (opportunity cost) and potential risk for security issues.
It Has Been Great To See The Growth
We have all come far from a single blogging site with two cryptocurrencies and have grown into multiple blockchains and second layer solutions. Pizza Token itself has come further than any other similar projects I have seen. Congratulations to @thebeardflex and everyone involved!
Happy Investing!
Edit: I have made error linking the project by @thebeardflex and PizzaFinance. They are not the same project. Below is the response from @thebeardflex I'm extremly sorry for the confusion caused!
Hi! We are not associated at all with that pool or that project. We do not endorse purchasing that BSC form of pizza or using their software and do not know the authenticity of their team or the project at all. $PIZZA on HIVE is ONLY available on HIVE and Hive-Engine.
Posted Using LeoFinance Beta