While replying to @dalz under his post on HIVE inflation (deflation) for July I pointed out that HIVE has been having some incredible trading volume (2.5 times of what Cardano is having while being #8 in marketcap). In fact, HIVE was beating around half of the Top 100 cryptocurrencies by trading volume. I have not been following trends or market sentiments around HIVE. I know that I am in for the long run. I'm not going to obsess over some small time movements of a cryptocurrency that could go up 200X.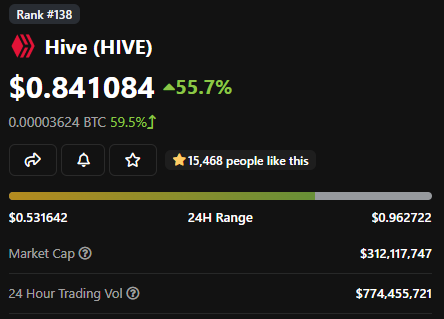 Volume Can Bring Attention
I did not take enough screenshots yesterday. The picture we can see today does mostly represent how things were going at the time. Over 70 of the volume is coming from South Korean won pair.

You can compare these numbers with some of the biggest and most talked about names in Cryptosphere including the meme coins.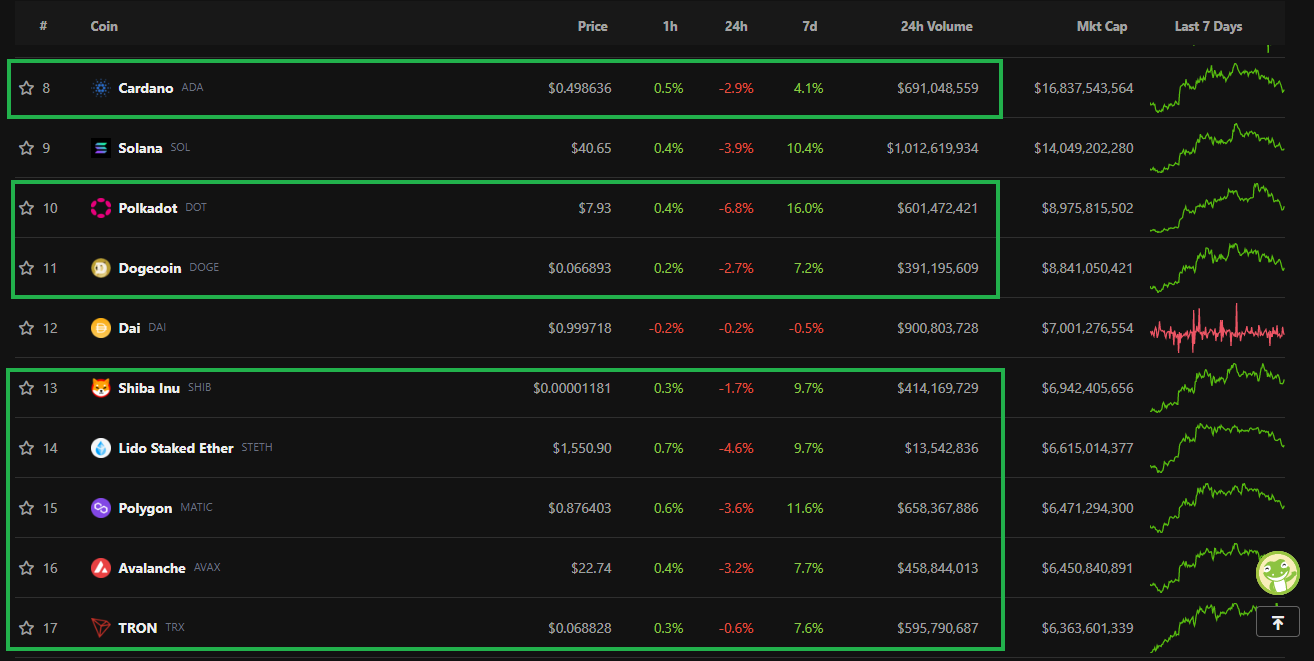 THORChain Integration Would Be Amazing
We are already on Binance. When other exchanges see these volumes, it is likely that we would be able to convince them to list HIVE. In fact this is one of the best times for HIVE whales and community representatives to start talking about more exchange listings. We even have HiveFest⁷ coming into the picture. We better utilize this to gain the best of results.
I don't see HIVE much around DEX space. I have a special love towards what THORChain is trying to do with integrating native assets instead of some wrapped asset. We already have wrapped versions of HIVE available on Polygon and BNB Chain courtesy of @leofinance team. You can try it out here. As an investor of POLYCUB and CUB, fees you pay for these services will benefit me albeit in tiny amounts.
I Barely Had Any Liquid HIVE
I sold what I had while HIVE was trading above 80 cents expecting to buy back on the next day. The next day is here and the markets are bahaving more or less the way I expected it to behave.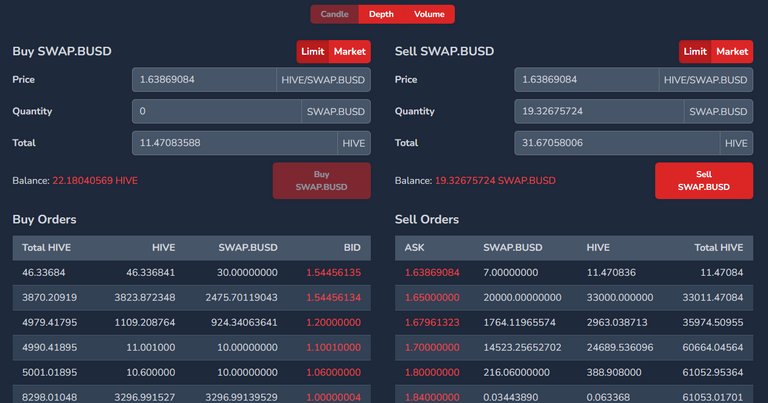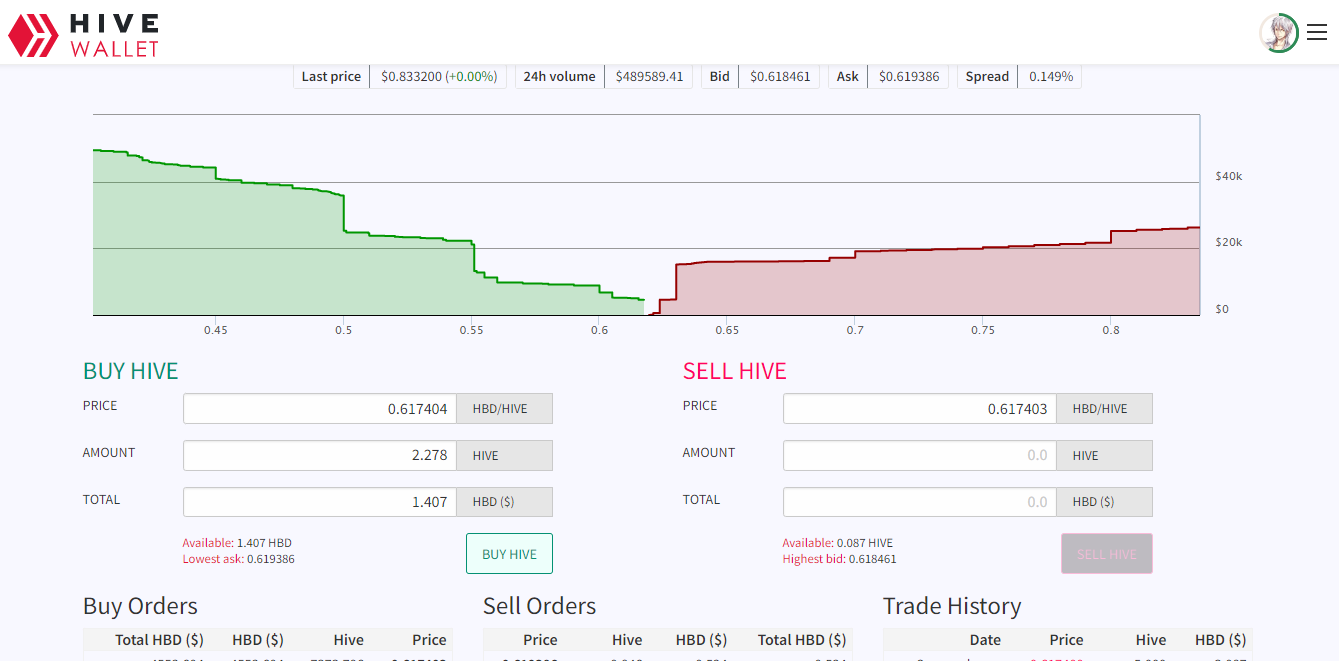 I sold some of the HIVE I had for HBD on HIVE DEX. The prices and volume did not seem that good on SWAP.HBD; hence the use of SWAP.BUSD. Now that we have come to talk about stablecoins on HIVE-Engine, I must bring your attention to my favorite unfunded DHF Proposal by one of the best community members of HIVE; @ecoinstant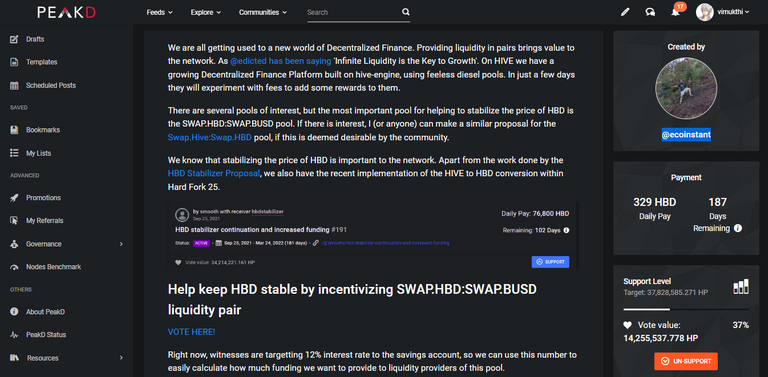 No Trading Fees Were Paid in The Making of This Article
That is one of the greatest things about HIVE and HIVE-Engine. We simply don't pay fees for transactions or trades. There were some fees for the Diesel Pools. Even those could be changed over time if there were sufficient other incentives to provide liquidity to these assets.
HIVE is one of the greatest projects in cryptosphere. What makes it even more amazing is the community we have built. HIVE has very little presence on social media. It is not surprising because HIVE is the better social media.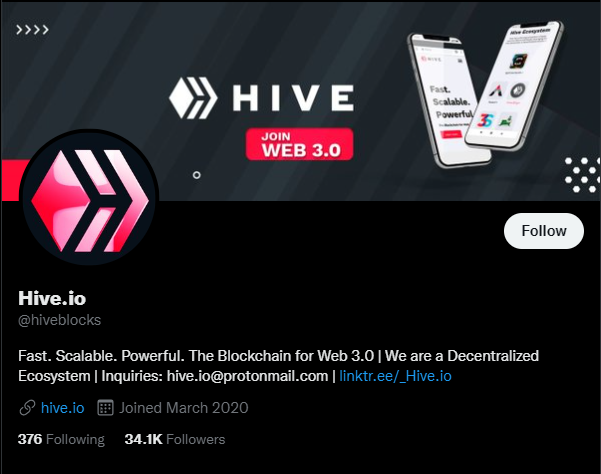 Compared to this, other projects I have mentioned have 20 times or even more followers. For an example:
Cardano - 850.6K Followers
Polkadot - 1.3M Followers
Avalanche - 721.6K Followers
Polygon - 1.5M Followers
Tron - 1.4M Followers
HIVE does not get that many times to shine in the mainstream. We are basically a major threat to the way things are usually done in cryptosphere. We should not waste these chances we get in the bear market.
Happy Investing! Happy Marketing!
Posted Using LeoFinance Beta