At one point CUB and POLYCUB was the accounted for more than half of my net worth. I have never taken out a single cent out of what I invested into CUB and POLYCUB despite all for the wild swings we have experienced. I believe in both of these projects very much. I'm also a believer in the potential of HIVE. Sometimes DAPPs are restrained not by lack of development skills, creativity or tokenomics but by the limitations of the blockchain (or other DLT technology) they are running on. That is when all the amazing features of HIVE comes to shine. Amazingly, the lack of smart contracts is a part of that.
I have been a part of Diesel Pools for five days. I started with a small $26.90 investment after encouragement from @ganjafarmer and the full experience was detailed in this article.
Performance of My Investment So Far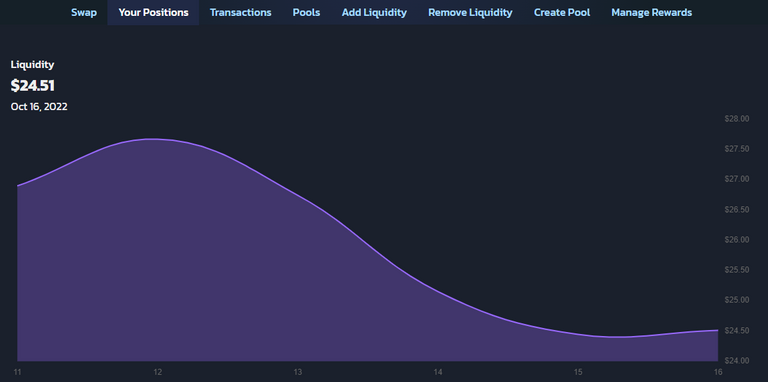 The cryptocurrency markets have not fully recovered yet. While the USD value of my liquidity provided is going down, I have been earning fees + additional rewards from @splinterlands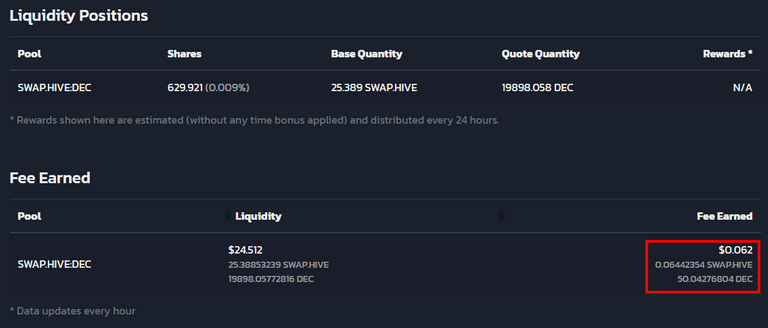 I did some quick math to calculate an APR. If I multiply the fees earned by 73 and take it as a percentage of my initial investment, I'm looking at 16.8% which is already better than most traditional investments.
Time To Claim DEC Earnings
Various projects can incentivize providing liquidity through additional rewards on top of fees. One way to do it is through Tribaldex Interface. Large DAPPs lie @splinterlands decide to use their own interface where users can start claiming their additional rewards:

I'm told this is a 54.97% APR by the interface. Considering that DEC prices are not expected to move too much from $0.001 we can be looking at a fairly stable return throughout the year. Since DEC is trading below the soft peg, we can expect these earnings to be worth more in future without much downside (because DEC allows users to make @splinterlands purchases at $0.001/DEC effectively acting as a discount).
Traditional DeFi Farm vs CUB Kingdom
Traditional DeFi has its own annoying steps; each with its fees ranging from cents to few dollars (on Ethereum).
Approve Contract
Add Liquidity
Claim Rewards
Exchange Farm Rewards
Compound Liquidity
Loop The Last 3 Steps
The amazing thing about Kingdoms is the ability to approve the contract and forge it after adding liquidity to it. This is a very big selling point for CUB and POLYCUB. I have absolutely loved this part of the experience. There is no optimizations. Using Kingdoms is the optimization!
Diesel Pools Are Autocompounding!
This does not apply to the additional rewards earned on top of fees. You will have to manually add them if you want. On the bright side, there are no contract approvals or transaction fees involved. Install HIVE Keychain on your browser and all you need is few more clicks.
Topping Up With My Idle Funds
I have some bits of HIVE left with me from posting on blockchain (bought with HBD as HIVE is way too cheap at the moment). I'm earning almost 60,000 DEC monthly from Card Rentals. I'm going to use @hiveupme to move my HIVE to HIVE-Engine and top up my position by few more dollars.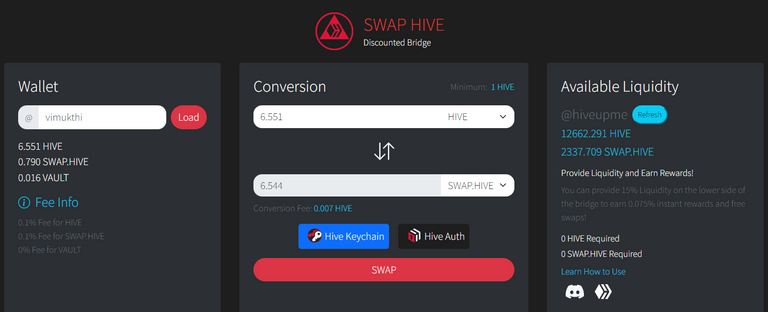 What I'm lacking in is not DEC. I have plenty more in game. It is HIVE that is in lower supply: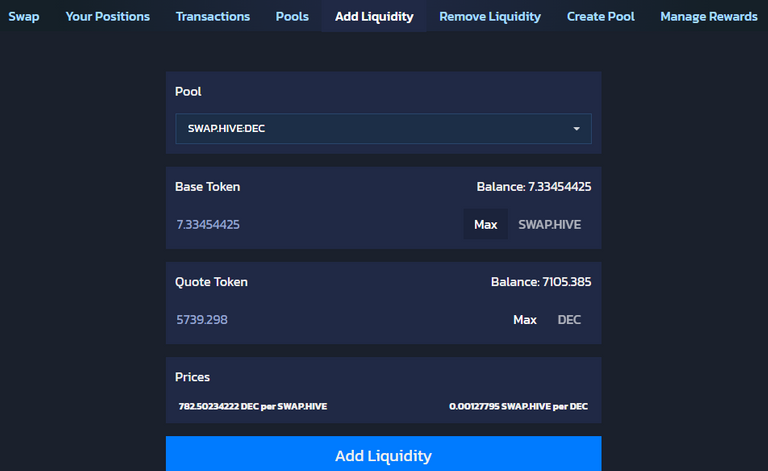 This is a small addition of funds. My current plan is to keep topping up my liquidity with idle funds I have to earn some extra income. DEC price has not been doing anything erratic for a while when priced against HIVE. Even if HIVE went parabolic, I can treat this as a way of taking profit by selling HIVE for DEC (which functions close to a stablecoin).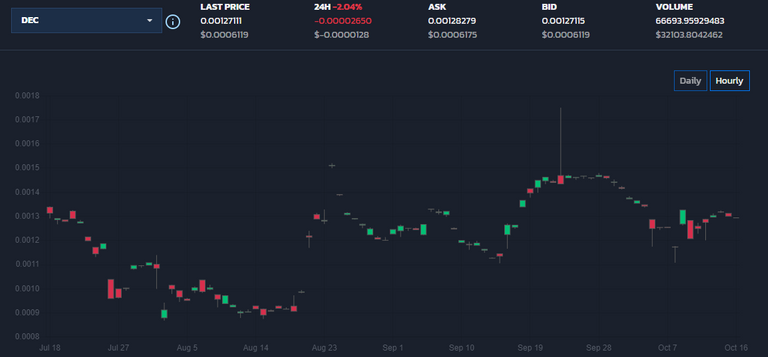 This is Not Investment Advice; It is History on Blockchain
Posted Using LeoFinance Beta