Presales have ended and markets have calmed down a bit more. That does not change Tokenomics in a large way except for VOUCHERs which have some of its use cases unreleased. Although the the value of a VOUCHER can go upto $3, the price has fallen dramatically due to lack of demand. This will be a great time to acquire more unless there is something better to be done with your cryptocurrency.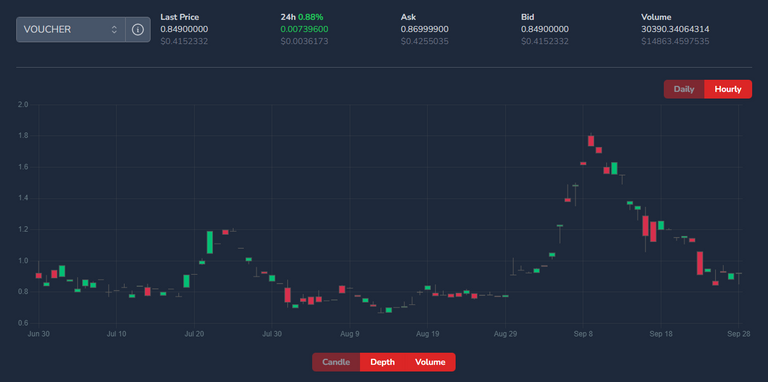 Contrast that with the chart for DEC while keeping in mind that Tokenomics for DEC has been massively improved. In other words, the upgrades have been mostly added (with the exception of advantages coming from @splinterlands Tower Defense game).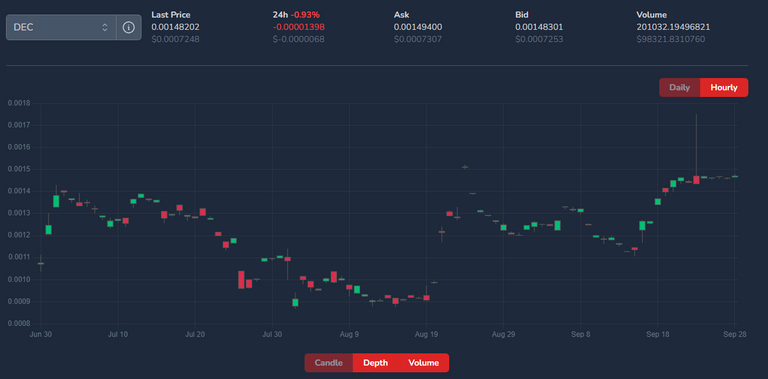 I didn't want to wait too long for the order completion. If had waited I may have gained a slightly better advantage. In fact the order was filled much faster than I anticipated.
A Fast Sale From VOUCHERs to DEC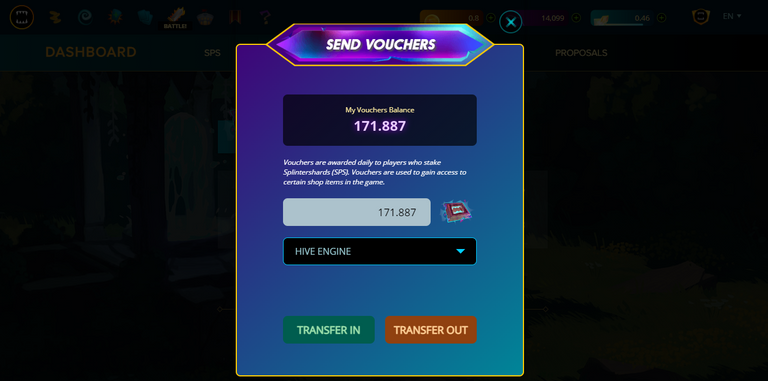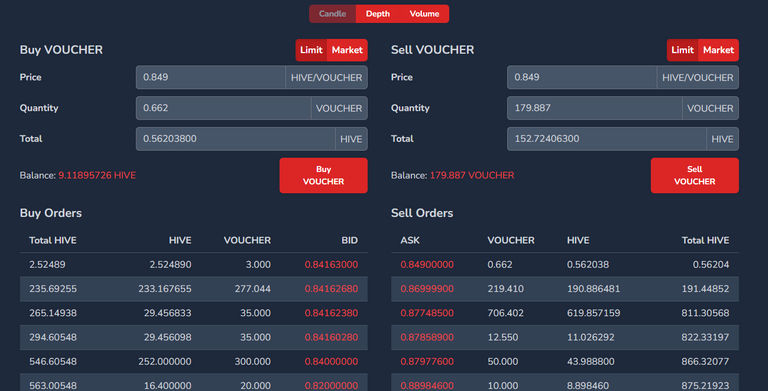 Consider this a tip: If you want a quick sale and feel tempted to sell or buy at the current price; set your order close but not exactly at the current price. You will become a market maker. Even more importantly you will manage to have your order filled without taking too much time. This tip is most effective when there is a significant spread between buy orders and sell orders.
The DEC orders is slowly getting filled as I'm authoring the article. I would estimate the process to end within the hour. This was the price I was getting: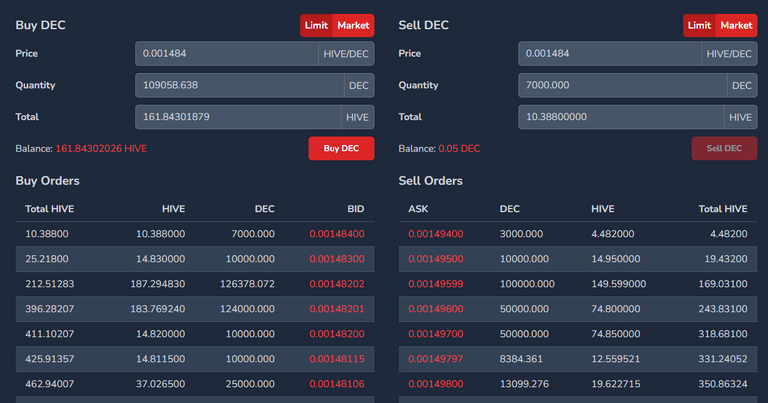 DEC During Previous 30 Days + 90 Days
There are far more experience technical analysts than me. I will leave these two charts for them because I think I'm seeing something here. The changes made for the Tokenomics will soon bring DEC close to $1 "Product Backed Stablecoin" (soft) peg).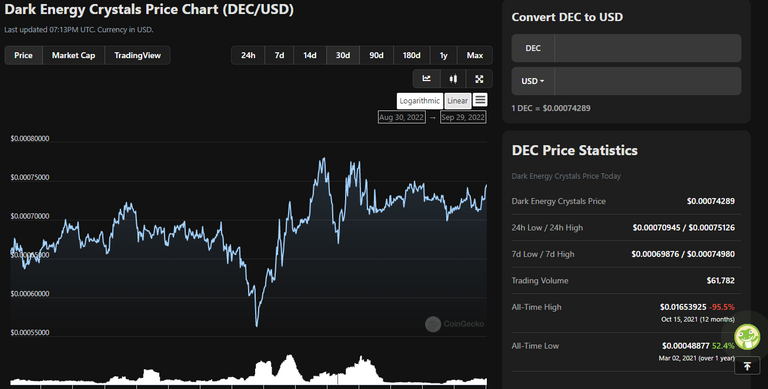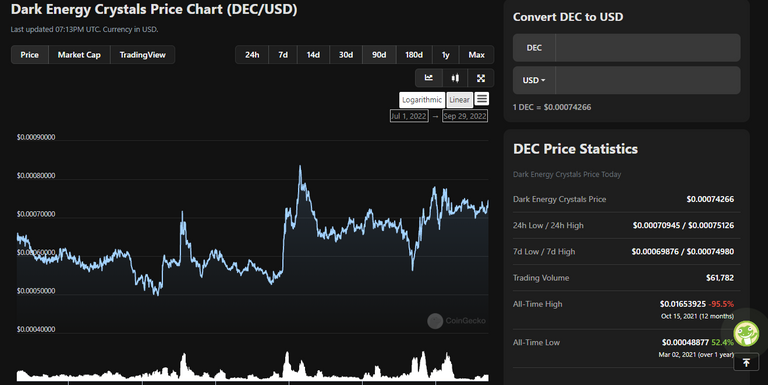 I'm Not Telling; I'm Doing
This is not financial advice. I'm not telling you something you ought to do. I thought of something and made my financial decisions based on that. What you are seeing is the reporting of that so you too can learn from that. If the trade ended up being less than ideal; there will be a lesson there as well. In addition to that, I must mention that there is a real and immediate use case for DEC in the form of Potions purchases which is going to be very much needed after joining Riftwatchers Presale. That is another feature of Splinterlands such a well designed ecosystem.
Happy Gaming! Happy Investing!
Posted Using LeoFinance Beta