Hello Friends, Greetings 🙏😊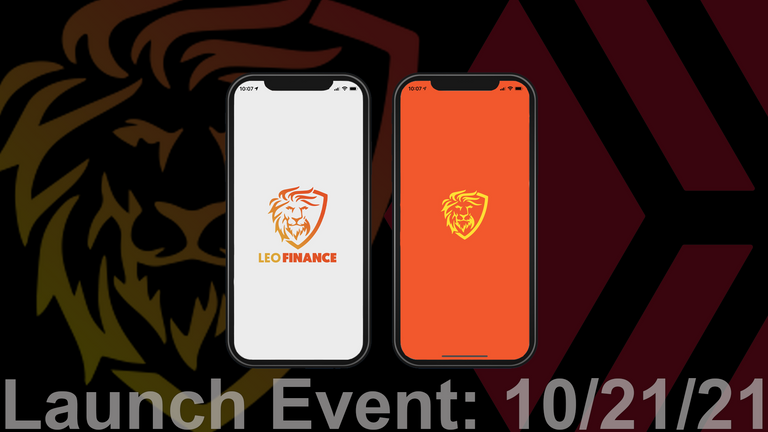 Leofinance has recently announced to Launch their Official App, see official Post Here
Currently the App is available in Test flight on IOS, you guys can try it. Being a Android user, I am excited for V1 release which will be available soon to both Android and IOS Users.
Leofinance Team has always been Consistent with their innovative technologies and Committed to delivering the best possible services to Leo Community. The Founder @khaleelkazi and His Wonderful Leo Team keep surprising the Hive Blockchain with their Hard work and efforts. I really admire such enthusiasm for overall growth of Hive Blockchain. Now Leofinance App is definitely the next big thing for all of us. Leofinance being one of the oldest and strongest Hive Community is no doubt blessed with a team of hardworking and talented people. It's only the strong determination of Leofinance Team and founder which speaks for growth of the community. That's what attracts a lot of people towards this community and since my time around here on Hive, I have only listened about the praises and How strong the foundation of Leofinance is. But experiencing myself I could definitely see that all this is true and it's also a just start because Leofinance hold much more potential which will keep growing with time.
Since the inception of Apps, Usage of Smartphone and our much dependency on Smartphones for almost every work, people usually prefer Applications usage over computers. Not to forget applications are easily accessible and ready to use anywhere and anytime. Moreover In today's world almost everyone has easy access to smartphones as compared to Computers or laptops. Leo App will surely bring more people on board and will current uses to experience their favourite community in a better and easier way.
The past experiments Leofinance with Wleo and Bleo to list Leo Token on Decentralized Exchanges and outside Hive Blockchain was definitely a step ahead in future. Now people see Leofinance as an strong individual giant, making a big name for itself in Finance and Cryptocurrency Industry. There are many big cryptocurrency enthusiastic and experts in Leo Community who will be sharing their first hand experience with New Leofinance App, which will surely promote more users interest in the community. The worldwide usage of other social media platform like Facebook, Twitter, YouTube etc gained massive user base since the boom of smartphones and Applications. Hardly anyone survives a day without the access to their smartphones.
Leofinance being a home to Crypto and financial news is home to great knowledge, expertise and experiences. It's an opportunity to learn and gain the latest know-how of crypto and finance world. Leo Mobile will bring people more closer to these realities and new possibilities. Moreover its a new and exciting start for Leofinance to bring A game into the Market because its always been ahead in terms of Projects and developments on Hive Blockchain. This is something no. less than a revolution for a Hive Community and I am sure and wish others Hive Communities take a clue and inspiration from Hardworking Leofinance team and keep innovating themselves. After all Hive Blockchain is a revolution in Itself and it seriously needs time to time innovative touch ups to gain influence in Next Generation World.
Thank you so much Team Leofinance for keep giving us best available opportunities and platforms. Kudos to Leofinance, All the Best guys 😊👍
Posted Using LeoFinance Beta