Sunday, 21st June, 2020 is marked to celebrate Fathers world over. I'll suggest you opened a cryptocurrency wallet for a father. One might ask questions such as:
What will an old man do with a Cryptocurrency wallet?
How long would it take to educate him on usage?
Fathers are bread winners and all boys would some day grow into fatherhood. This places a great responsibility on all males to be up and doing in finances to be able to provide (at when need arises) for their families.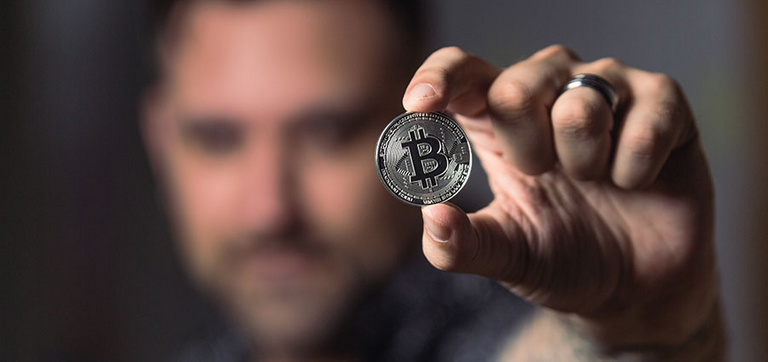 Image source
It's no more news that from January 2021, China begins the inclusion of Bitcoin and Ethereum as part of inheritances. We all know that cryptocurrency eliminate the various taxes imposed on fiat money. With this development, many would prefer to convert their financial assets to store them in digital form. This creates relevance of cryptocurrency for the old.
Some time ago, I shared a piece on retirement in the post covid era and how cryptocurrency can help. In the post, I made attempts to elucidate the great opportunities that cryptocurrency and blockchain projects are opening up for the yet-to-retire in lieu of their retirement time. Permit me to make some excerpts.
The covid pandemic which had raised fears on the older populace would have a way of reshaping retirement conditions afterwards. The health challenge has 100% death rate attributed to old age of the 4 cases recorded in Nigeria. We are hopeful that the economy and the stock market will eventually recover and Covid-19 will be contained. Still, the current pandemic and its economic consequences could devastate the retirement prospects of some people as some of the plans soon-to-be retirees had in mind may need to be reimagined or postponed.
The earlier we see that cryptocurrency has come to stay, the better. We will therefore do ourselves more good if we consciously place ourselves in the advantaged positions to be able to secure some tangible holdings in cryptocurrency while the bear market lasts.
With the much predicted economic depression that is coming sooner due to the economic turbulence of covid-19, the aged would still be the most hit. Already, their health need containment. When the worries of financial losses and drastic reduction in their fiat assets sets in, then their life expectancy would be shortened.
We will all grow old...
I wish to see financial institutions like insurance services, pensions and many more adopt blockchain technology and cryptocurrencies. It would be cool to plan for my retirement with cryptocurrencies as an entrepreneur.
My Dad is old, over 75 in age but his the greatest financial/managerial tutor I've ever had. I learnt to brave from his strides to become a man of my own. How he, in exemplary living taught me to keep to time in meetings and book keeping are business head-ups I would always hold with esteem. It will be exciting to ave him use his smartphone to take photographs of his farm and share wisdom/African proverbs in related communities on the Hive blockchain. Who knows if he would live longer because he has tasted another wave of technological shift from the emergence of the internet.
Hive blockchain makes things quite easy and fun for all adults to who are computer literate to be able to engage. Besides, the need for the aged to have a place on a blockchain like Hive should be to create concerns on how we can reduce the barriers to entry due to technicalities in account settings and operations of blockchain technology.
We can learn from the easy-to -access module of web 2.0 social media like Facebook while still maintaining absolute security for finances.
Posted Using LeoFinance