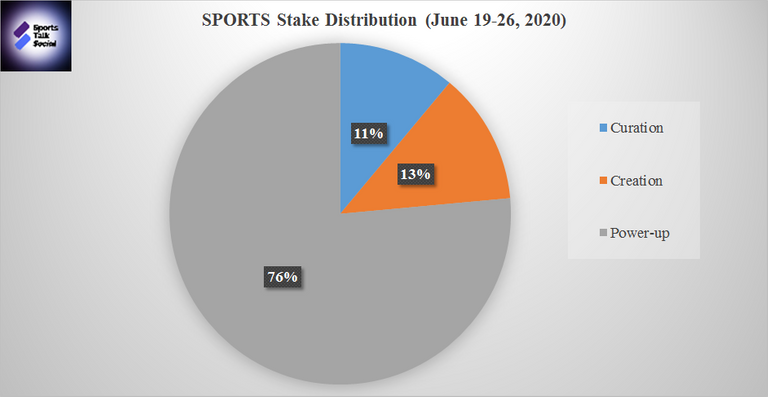 Good morning Hivians. I'm happy to leverage my statistical knowledge to analyse my Hive token earnings. I decided to look-up my earnings in SPORTS tokens, my stake and see the distribution.
Recently, I had made up my mind not to sell my SPORTS tokens until I have reached my target staking and curating capacity. I'm still at the early stage and I'm hopeful that a time will come that my single SPORTS upvote would be worth $1. Same with other Hive-engine tokens I am investing in.
I think I have invested over an hour to develop the below charts to explain the distribution of my earnings and investments in SPORTS token.
The banner image is a summary of the statistics showing that over the past 7 days (June 19 to 26, 2020), my curation earnings accounted for 11% of my total SPORTS staked, author rewards constituted 13% while deliberate power-up constituted 76% of total SPORTS staked over the week.
SPORTS Earnings (June 19 - 26)
I earn SPORTS token creating content (basically a log of my investment in the token) and #sportstalk curation. Over the week, I was able to earn 492,169.601. Out of that sum, 231,462.49 SPORTS were earned through curation (47%) while 260,707.11 SPORTS (53%) were earned through content creation.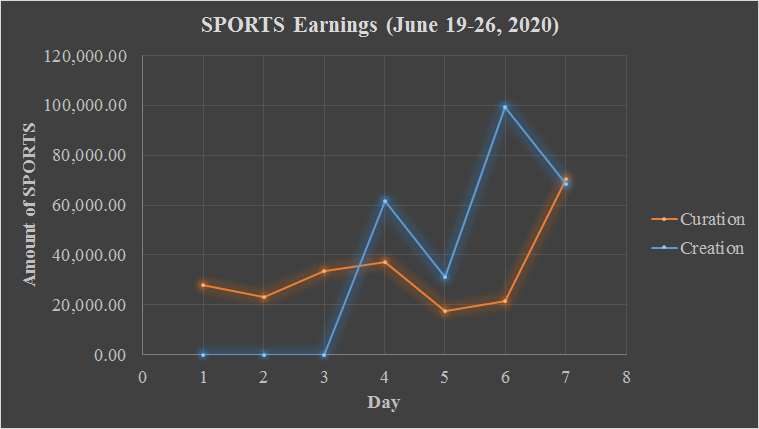 The trend of the graph shows that SPORTS curation earnings valued at about $2.18 is heading towards surpassing the earnings through content creation. This is because I'm increasing my stake of SPORTS on a daily basis.
Total SPORTS Tokens Powered Up
In the last 7 days, I was able to powerup 1,599,126 SPORTS Tokens worth about $15. That accounts for about 20% of my weekly earnings on Hive blockchain.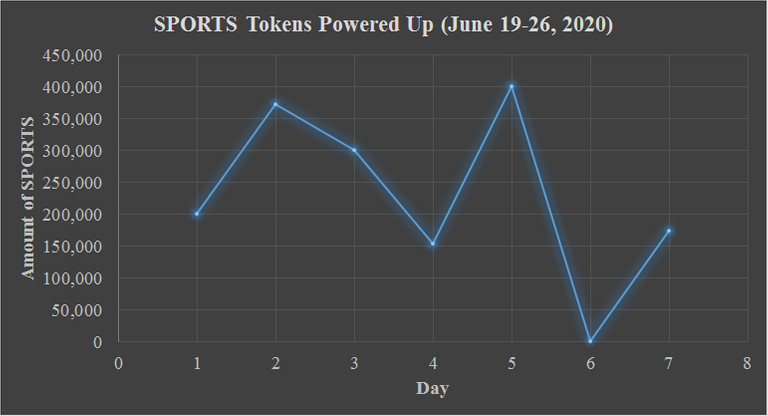 I furthered the analysis to compare the amount total SPORTS token staked with the amount earned. Amount of SPORTS earned is beginning to grow and that means more tokens to be staked in the near future.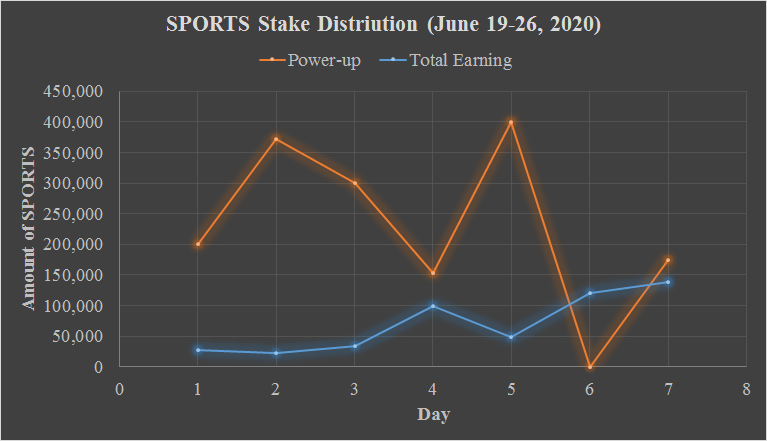 ---
Disclaimer: This is not a financial/investment advice. It is just my conviction about HIVE tokens. Always make your personal research efore investing in Cryptocurrencies.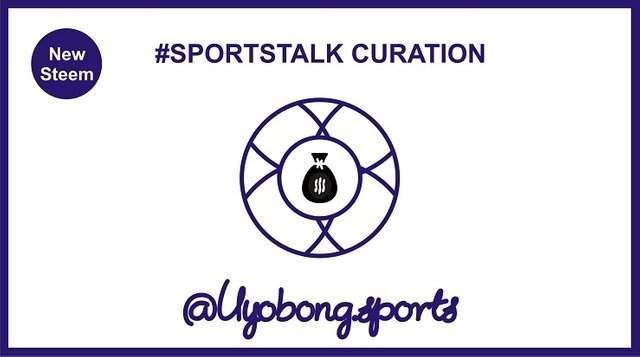 If you have made a recent "quality" #sportstalk post of at least 200 words, drop the link in the comments section of this post and resteem the post for a huge upvote from my 16.2 million stake.
Please consider following @uyobong.sports to be able to see our upcoming give away.
You may also consider delegating SPORTS to @uyobong.sports to enjoy daily Curation.
---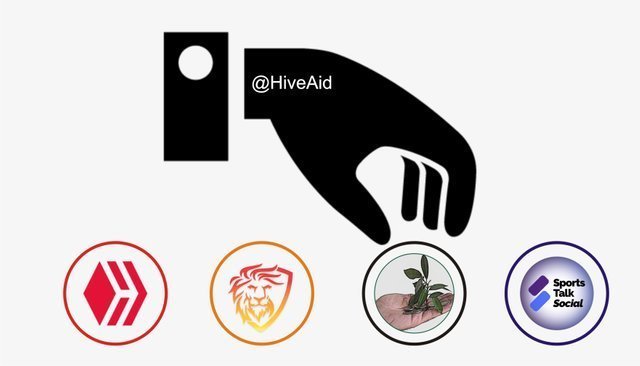 Kindly support my @hiveAid project with delegation, follow and reblogs as we aim to empower impact lives with our cryptocurrency earnings.
Posted Using LeoFinance