As we are clamouring for mass adoption of our supported blockchain/cryptocurrency projects, it is important to remember that it is the role of every project member/participant to spread the news to their circle of influence. When we tell a friend that tells a friend that tells another friend, then we'll see our cryto projects explode in user statistics beyond our imaginations.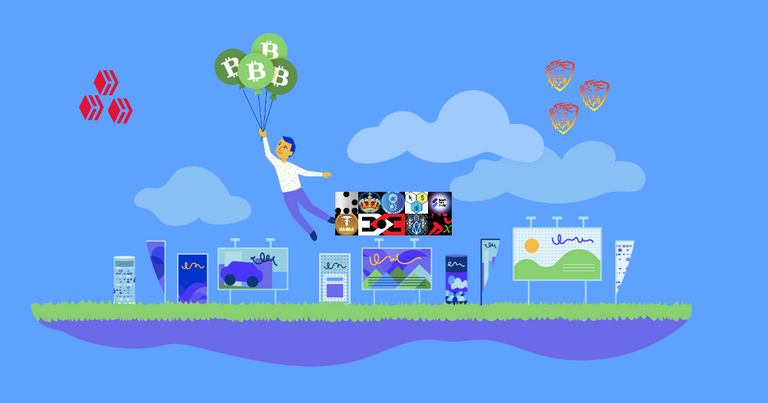 Image source-edited
I am excited that the covid induced lockdown gets eased in my state and that means social and economic life would be resurrected. I know how much blockchain projects has been of great financial support during the months we were restricted from our economic activities and I want to give back by spreading the news to help bring new users.
For the past two years, I have embraced blockchain technology and earned cryptocurrency rewards through the expression of my thoughts in text, picture, graphic, video and audio content types. It all started out at Steem through Telos and now getting fully blown on Hive blockchain. WIthin these years, I have been a a part of awesome communities like Heartchurch, LeoFinance, ProjectHope STEMSocial, Sportstalksocial, Ulogs, ThreeSpeak Education-hive, STEMGigs, Christian Fellowship, Hive Africa, HODL Community and still counting.
While some are just layering all their activities on the Hive blockchain, others like #Leofinance @sportstalksocial @Stemgeeks @heartchurch @Ulogs @Threespeak have scaled their operations to allow for second layer operations which allow their members/participants to earn extra rewards. As I pen this blog, I would be able earn extra rewards such as LEO, STEM, SPORTS, HEART, MARLIANS tokens in addition to the HIVE rewards. These are the projets I wish to scale up my promotional strategies in their favour. However, I am considering offline options which is aimed at bring entirely "new users" to emrbace the loft projects and help grow their ecosystems.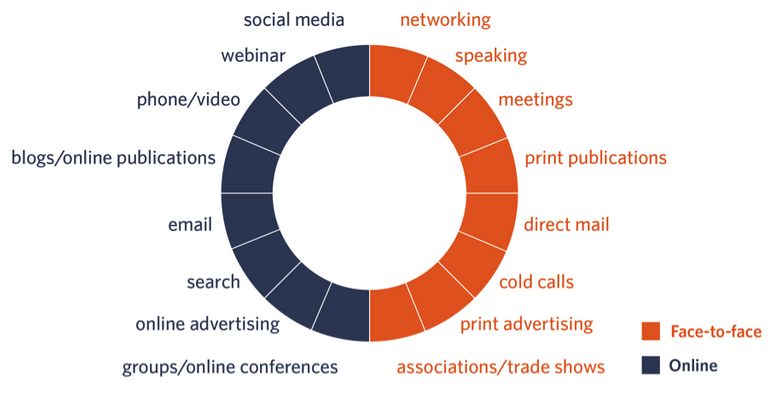 source
Many people have advocated that offline marketing are better than online marketing options and vice versa. I do not intend to join these arguments, however, I am looking at which options would make an effective strategy that would help bring new users to our Hive blockchain.
Let's bear in mind that different people adopt different projects at different paces. There are innovation-backers, early adopters, early majority, late majority and laggards. Also, there are people who would ever see an information seen online as a "scam" especially with the growth of many ponzi schemes.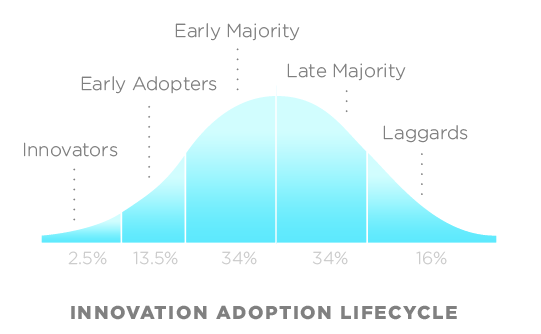 Stat source
In a few days, I will be unveiling my brad promotional assets for Hive, Leofinance, Sportstalksocial and Heartchurch in the first fleet. Hopefully, would expand my portfolio as it grows and as I receive community encouragements. All of these are aimed at bringing new users to Hive blockchain through these projects.
As clearly arrayed above, offline marketing options may involve public speaking, print publications, meetups, cold calls, print advertising, association and trade show. All of these options would be considered.
I therefore call on our community members to dash into the comments section to make useful suggestions to making these proposed effort successful. feel free to make a positive critique and/or suggestion.
Moreover, you could also suggest any Hive based project that you think should be included in the list and why.
Let's grow Hive and our communities deliberately.

Know the LeoFinance Ecosystem
https://leofinance.io is an online community for crypto & finance content creators, powered by Hive and the LEO token economy.
---
Want to Start Earning Hive and LEO Tokens?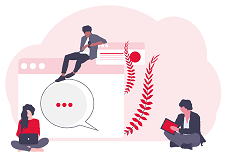 Not got an account yet? Sign up to Hive!
#LeoFinance- A Next-Generation Community for Investors

Join us On Discord --> LeoFinance Discord

Posted Using LeoFinance