Scroll para la versión en español
Digitalization of the currency and socialization of banking in Venezuela
---
Hello, Lions! This is an interesting topic for me because I like digital currency, which is why I'm into crypto, but when the fiat becomes digital that is another story. I've read about it, and watched videos about it and I'm not so sure about wanting it, but then again, those videos seem to forget that government already has all your information so it's nothing new. I'll mention the "scary" part of digital currency at the end, now I want to start with the positive aspects of it for the vulnerable population.
---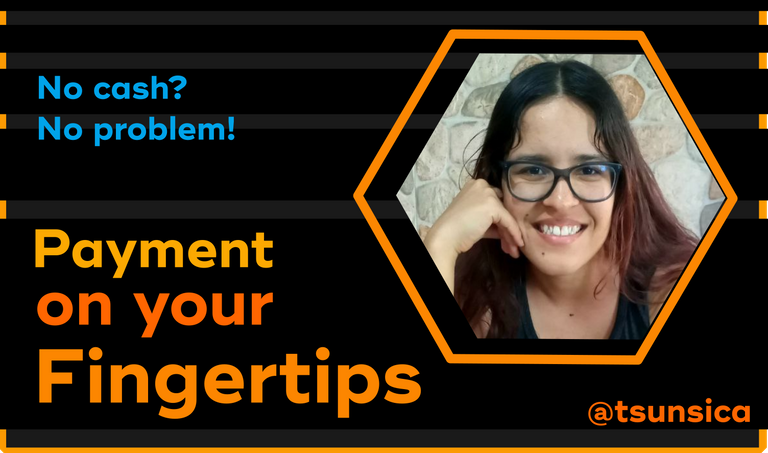 ---
This digitalization is something surprisingly up-to-date for a country that is behind on everything right now. It came as a response to other problems, my take is that it is easier to digitalize de system than fix all the other issues, like shortage of material for cards, costs of paperwork to onboard unbanked citizens, printing enough bills to match the liquidity demand (which has been done and only has increased the inflation, of course, so this itself in another problem), offices availability, etc. Plus, the digital banking system makes it easier to perform transactions without the need for cash, which with the current inflation rates keeps turning into a huge amount of bills for small purchases. It also reduces the need to carry cash since insecurity is pretty high.
---

---
The Bank of Venezuela, one of the main banks of the government, is different from the Central Bank of Venezuela and has been a National Bank just since 2009. Since then and for a long time, it had a very bad platform, slow, always crashing, the numbers were wrong, and the transactions got lost. It was a mess of a Bank. But the government, for once, actually wanted to make it one of the best banks in the country, with cutting-edge technology.
It was the first bank in Venezuela to incorporate the Biometric system, and the first one to open accounts completely online. Of course, it can be the first because it is the first one to obtain permission to do those updates.
---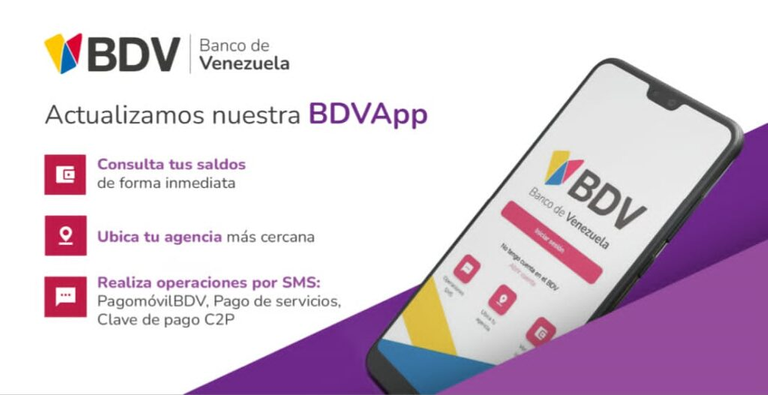 Source
---
Not long ago the Bank of Venezuela launched a new mobile app where you can do almost everything. It uses a KYC system similar to Binance, you can create a new account on this app or connect your existing one. I created a new one since I didn't have any with them before. Easiest transaction ever, it then asked for a bunch of information but besides my ID, it didn't ask for any other documentation.
This system is so simple that I helped two friends of mine @irenenavarroart and @yole to open their accounts in a span of ten minutes. There is no issue with identity because all is connected to other systems such as tax registration, National Electoral Center, also you are registered when you get your ID and passport. They already have all that data, the rest is just to match it with your request.
---

---
Being so easy, a lot of unbanked people now have an account. Also, there has been an issue where retired people stayed days online to get their pension in cash, they didn't have cards, and most places close to their homes didn't even have a Mobile Payment Terminal. With this system, they don't need a card o remember a PIN, they can pay with their fingerprints (most of the time, still some issues when fingerprints don't read right).
This went together with introducing the Biometric POS to small businesses. I live very far from the city and a small store here got a Biometric POS from the government thanks to that everyone can do payments without the need for cash, including the elderly.
---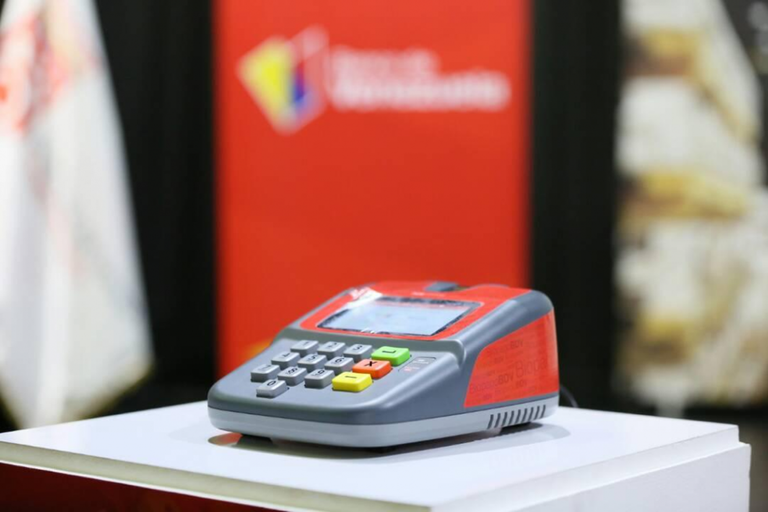 Source
---
All of this was done around the same time that the Digital Bolivar was born. It is the current final form of the Bolivar. We call it the Bolivar Goku, when you less expect it, it has a new form. This Digital Bolivar is meant to strengthen the economy but has nothing to do with the value of the currency. I have to say the inflation has been less since it came out but I don't know if there is any correlation.
---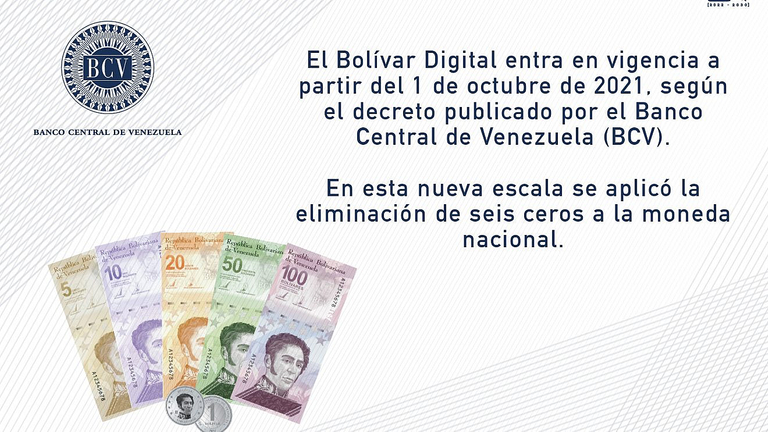 source
---
Even though the Digital Bolivar is supposed to reduce the need for cash, what has reduced it is the variety of payment methods, Biometrics, and instant transactions from one bank to another, and the fact that prices are too high to pay in cash. The only situations where we do use it are transportation, gas stations, and a few other instances like checkpoints and I don't know, buying just one candy.
---

---
Venezuelan government already has everyone's ID and information, so saying that Digital Currency will give them more control actually doesn't create any alert on me. But I've seen a few people scared of that possibility online, especially in the U.S. They say that will give the government even more power over the money, knowing the exact route of every piece of the currency, which makes me think in something. It's like the government is going to make fiat a centralized crypto that they can monitor closely.
And I get the concern. The identification system in the U.S. actually allows a lot of people to go under the radar. If they don't have social security and a driver's license like never did much more than being born. The coin is strong so cash can be used on fairly big transactions, so it doesn't get registered either. The prospect of a digital ID for every citizen and a digital currency means more observation, and less freedom, and boy don't the U.S. likes freedom. But your data is already everywhere so this only affects people that do have high-security measures in place to protect their online footprint already.
---

---
As per the utility, I think this is the only thing the government has made that has actually benefited a lot of the population, it socialized banking to be accessible for virtually everyone with little requirement. And I don't see a reason for it to backfire as badly as the housing and economic social aid have done.
---

---
Digitalización de la moneda y socialización de la banca en Venezuela
---
¡Hola, Leones! Este es un tema interesante para mí porque me gusta la moneda digital, que es por lo que estoy en cripto, pero cuando el fiat se convierte en digital que es otra historia. He leído y visto vídeos sobre ello y no estoy muy seguro de quererlo, pero esos vídeos parecen olvidar que el gobierno ya tiene toda tu información, así que no es nada nuevo. Mencionaré la parte "aterradora" de la moneda digital al final, ahora quiero empezar con sus aspectos positivos para la población vulnerable.
---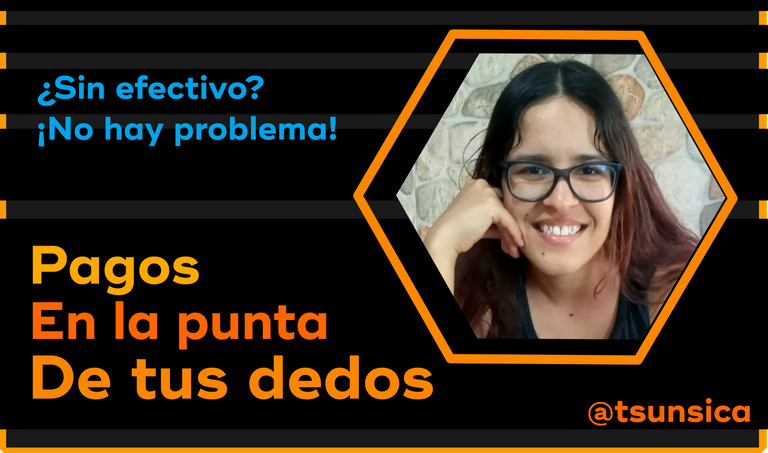 ---
Esta digitalización es algo sorprendentemente actual para un país que está atrasado en todo ahora mismo. Mi opinión es que es más fácil digitalizar el sistema que solucionar todos los demás problemas, como la escasez de material para las tarjetas y los costes del papeleo para incorporar a los ciudadanos no bancarizados, imprimiendo suficientes billetes para satisfacer la demanda de liquidez (que ya se ha hecho y sólo ha aumentado la inflación, por supuesto, así que esto en sí mismo en otro problema), disponibilidad de oficinas, etc. Además, el sistema bancario digital facilita la realización de transacciones sin necesidad de dinero en efectivo, que con las actuales tasas de inflación sigue convirtiéndose en una enorme cantidad de billetes para pequeñas compras. También reduce la necesidad de llevar dinero en efectivo, ya que la inseguridad es bastante alta.
---

---
El Banco de Venezuela, uno de los principales bancos del gobierno, es diferente del Banco Central de Venezuela y es un Banco Nacional sólo desde 2009. Desde entonces y por mucho tiempo, tuvo una plataforma muy mala, lenta, siempre se caía, los números estaban mal, y las transacciones se perdían. Era un desastre de Banco. Pero el gobierno, por una vez, quiso convertirlo en uno de los mejores bancos del país, con tecnología punta.
Fue el primer banco en Venezuela en incorporar el sistema Biométrico, y el primero en abrir cuentas completamente en línea. Por supuesto, puede ser el primero porque es el primero en obtener permiso para hacer esas actualizaciones.
---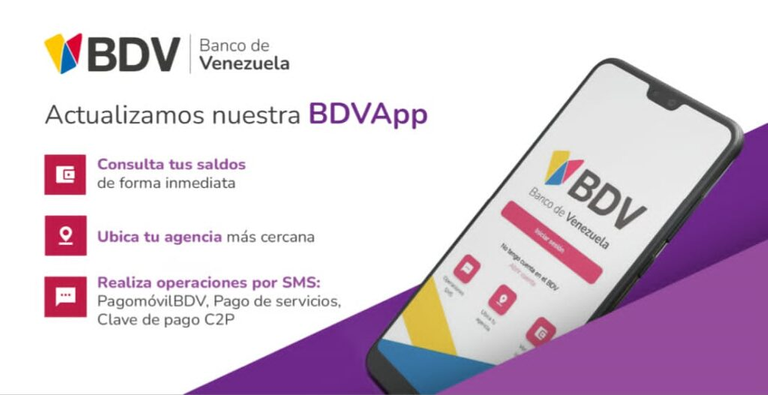 Source
---
No hace mucho el Banco de Venezuela lanzó una nueva aplicación móvil en la que puedes hacer casi de todo. Utiliza un sistema KYC similar al de Binance, puedes crear una cuenta nueva en esta app o conectar la que ya tienes. Yo creé una nueva ya que no tenía ninguna con ellos antes. La transacción más fácil de la historia, después me pidió un montón de información, pero aparte de mi cédula, no me pidió ninguna otra documentación.
Este sistema es tan sencillo que ayudé a dos amigas míos @irenenavarroart y @yole a abrir sus cuentas en un lapso de diez minutos. No hay ningún problema con la identidad porque todo está conectado con otros sistemas como el registro fiscal, el Centro Nacional Electoral, también te registran cuando te sacas la cédula y el pasaporte. Ellos ya tienen todos esos datos, el resto es solo cotejarlos con tu solicitud.
---

---
Al ser tan fácil, mucha gente no bancarizada tiene ahora una cuenta. También se ha dado el caso de jubilados que pasaban días en línea para cobrar su pensión en efectivo, no tenían tarjetas, y la mayoría de los lugares cercanos a sus casas ni siquiera tenían un punto de venta. Con este sistema, no necesitan una tarjeta ni recordar una clave, pueden pagar con sus huellas dactilares (la mayoría de las veces, aunque sigue habiendo algunos problemas cuando las huellas no se leen bien).
Esto vino acompañado de la introducción del punto de venta biométrico en los pequeños comercios. Vivo muy lejos de la ciudad y una pequeña tienda de aquí consiguió un punto de venta biométrico del gobierno gracias al cual todo el mundo puede hacer pagos sin necesidad de efectivo, incluidas las personas mayores.
---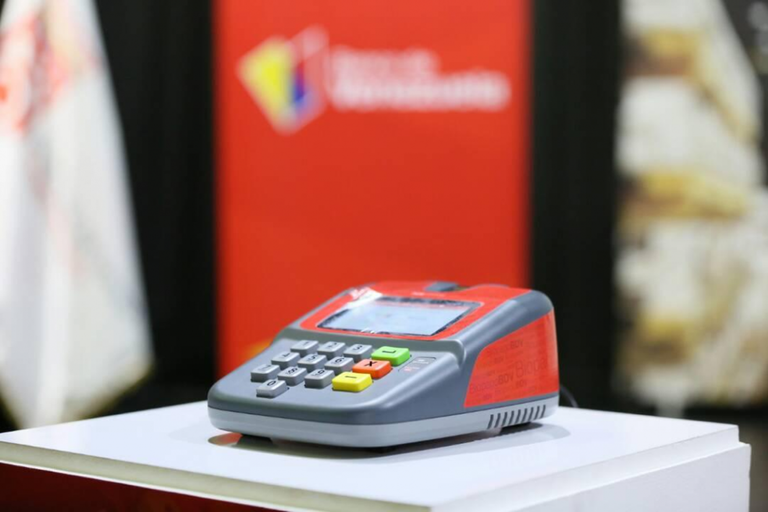 Source
---
Todo esto se hizo más o menos al mismo tiempo que nació el Bolívar Digital. Es la forma final actual del Bolívar. Lo llamamos el Bolívar Goku, cuando menos te lo esperas, tiene una nueva forma. Este Bolívar Digital tiene como objetivo fortalecer la economía pero no tiene nada que ver con el valor de la moneda. Tengo que decir que la inflación ha sido menor desde que salió pero no sé si hay alguna correlación.
---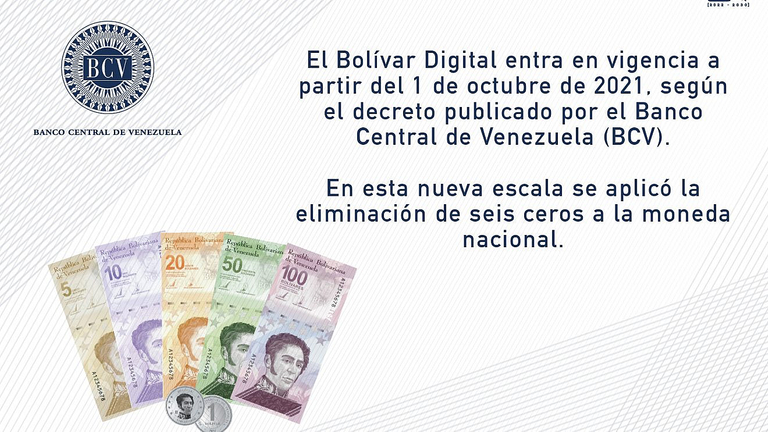 source
---
Aunque se supone que el Bolívar Digital reducirá la necesidad de efectivo, lo que la ha reducido es la variedad de métodos de pago, Biometría, y transacciones instantáneas de un banco a otro, y el hecho de que los precios son demasiado altos para pagar en efectivo. Las únicas situaciones en las que lo utilizamos son el transporte, las gasolineras y algunos otros casos como los puestos de control y, no sé, la compra de un caramelo.
---

---
El gobierno venezolano ya tiene la cécula y la información de todo el mundo, así que decir que la Moneda Digital les dará más control en realidad no me crea ninguna alerta. Pero he visto a algunas personas asustadas de esa posibilidad en línea, especialmente en los EE.UU. Dicen que dará al gobierno aún más poder sobre el dinero, sabiendo la ruta exacta de cada pieza de la moneda, lo que me hace pensar en algo. Es como si el gobierno fuera a hacer fiat una cripto centralizada que puedan vigilar de cerca.
Y entiendo la preocupación. El sistema de identificación de Estados Unidos permite a mucha gente pasar desapercibida. Si no tienen la seguridad social y una licencia de conducir es como que nunca hizo mucho más que nacer. La moneda es fuerte por lo que dinero en efectivo se puede utilizar en bastante grande transacciones, por lo que no se registra tampoco. La perspectiva de un documento de identidad digital para cada ciudadano y una moneda digital significa más observación y menos libertad, y a Estados Unidos no le gusta la libertad. Pero tus datos ya están en todas partes, así que esto sólo afecta a las personas que ya cuentan con medidas de alta seguridad para proteger su huella en línea.
---

---
En cuanto a la utilidad, creo que es lo único que ha hecho el gobierno que realmente ha beneficiado a gran parte de la población, socializó la banca para que fuera accesible para prácticamente todo el mundo con pocos requisitos. Y no veo ninguna razón para que sea tan contraproducente como lo han sido las ayudas sociales a la vivienda y económicas.
---

---
Espero les haya gustado, hasta la próxima publicación
Muchas gracias por leer
Hope you liked it, until the next time
Thanks for reading
---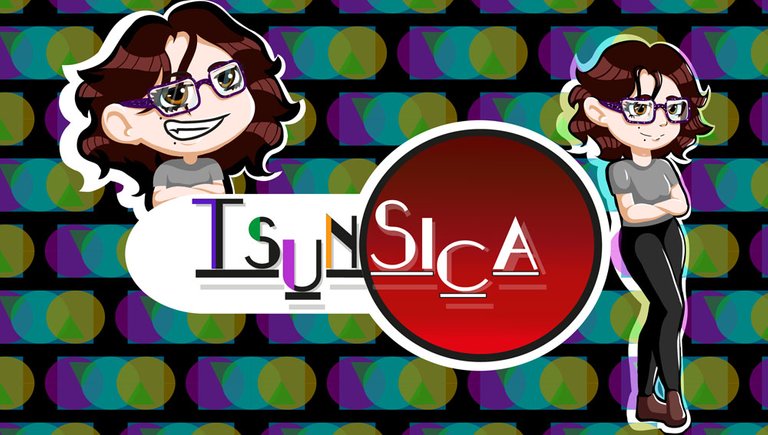 Designed by @jes.seth
---
Designed by @pashinni
Posted Using LeoFinance Alpha