PolyCUB is a DeFi 2.0 yield optimizer platform that gives crypto enthusiasts a safe and simple way to farm crypto and earn on the Polygon Network. More so, it is a cross-composable yield farming vault with a curve-style staking mechanism. With PolyCUB, you get to maximize your crypto holdings.
---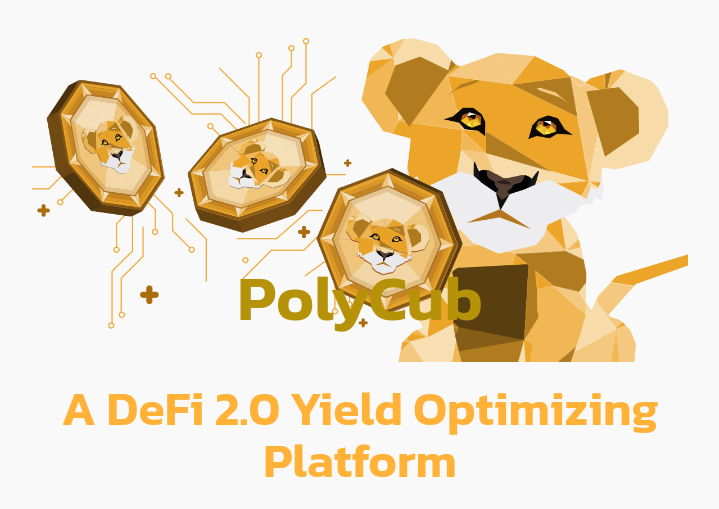 Meanwhile, PolyCUB which was just recently launched is an extension project of the LeoFinance team. The LeoFinance team is a reputable and long-standing team of developers who have deployed many crypto applications in the space of three years. Such applications include; a monetized blogging site - LeoFinance.io, a decentralized exchange - LeoDEX.io, two DeFi platforms - CUBFinance and PolyCUB.com.
---
More so, PolyCUB is built to have extremely easy "mining difficulty" in the early weeks (first 4 weeks precisely) of its launch. This difficulty rises each week as the emissions rate is dropped. Meaning that you get more advantages as an early user of Polycub.com.
---
At the time of this post, the emission rate is down from 5 POLYCUB per block to 4 POLYCUB per block. Slowly, it is heading to a more sustainable emission level. In essence, the amount of POLYCUB per block will drop to 0.5 POLYCUB per block and continue to drop in half every single month after that.
---
Staking and Farming on PolyCUB
Being a yield farming platform, you can stake tokens in the available kingdoms and/or add liquidity to the available pools/ kingdoms to earn juicy and sustainable rewards.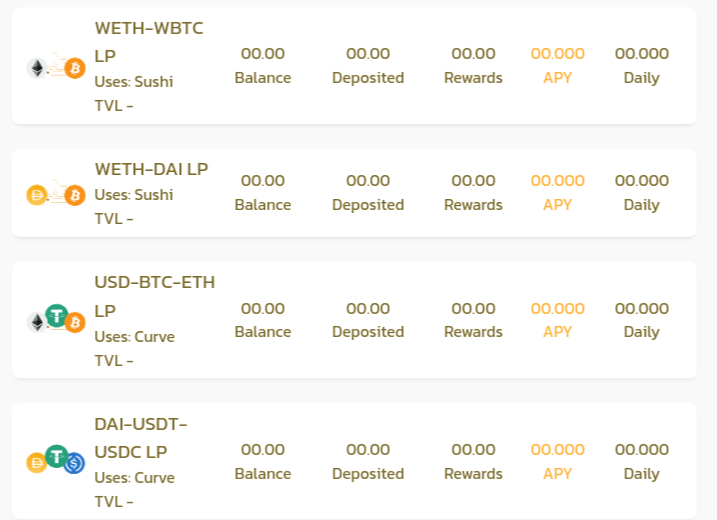 ---
In other not to just be a regular yield farming platform, PolyCUB borrows the essential aspects of 3 major platforms in DeFi to make it distinct and secure:
Sushiswap (xSUSHI staking contract = xPOLYCUB staking contract)
Adamant Finance (50% early harvest penalty paid back to xPOLYCUB stakers)
Autofarm (Cross-composable yield farming contracts that generate yield in 3 ways: normal LP trading fees, base platform yield, and POLYCUB yield)
---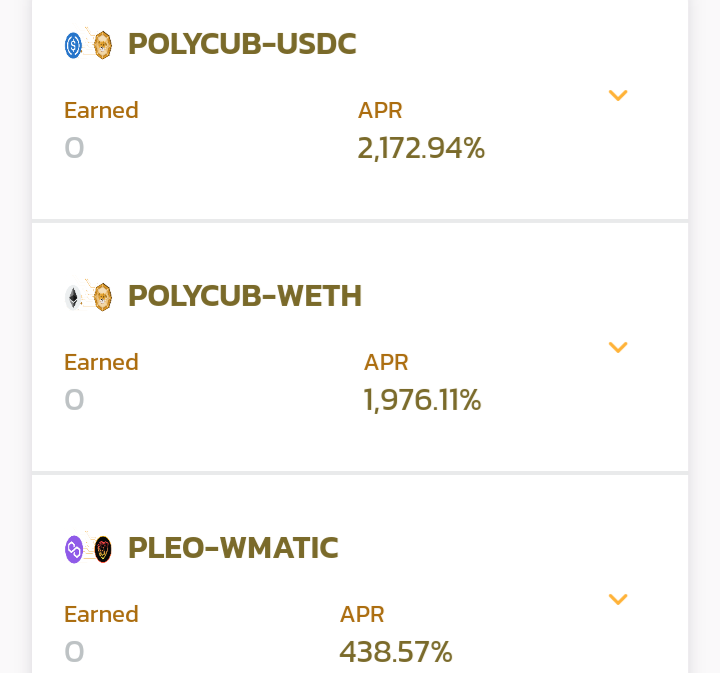 ---
Why PolyCUB Platform is Different
---
Here's what makes the PolyCUB platform different. In addition to the yield generated by base platforms (i.e. Quickswap, Sushiswap, etc.) PolyCUB Kingdoms also pay yield in the form of POLYCUB tokens.
---
Interestingly, as a farmer, you also earn auto-compounding yields from platforms like Quickswap and Sushiswap. These rewards are autonomously added to your deposited balance and can be withdrawn at any time. More so, on top of this standard yield, the platform allows you to also earn POLYCUB tokens.
---
This is a rare opportunity you wouldn't sleep on, especially in these early days. All you need do is get some $MATIC from an exchange, buy $POLYCUB on Sushiswap. The next step is to head on PolyCUB and stake your earnings. Thank me later!
---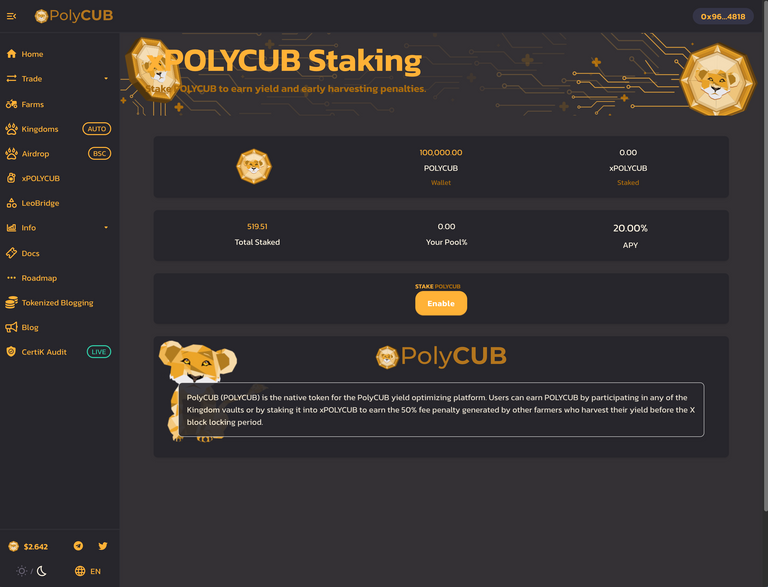 ---
What is Yield Farming
Yield farming is a crypto practice where investors lock their coins by depositing them into a staking or lending protocol to generate rewards. Yield farmers calculate the estimated returns in terms of annual percentage yield (APY).
Also, APY is the rate of return gained over a year on a specific investment. Compounding interest, which is computed regularly and applied to the amount, is factored into the APY.
Learn More About POLYCUB!
https://docs.polycub.com
Posted Using LeoFinance Beta