It is no longer news that many governments are pushing hard to regulate and/or gain some control over the crypto industry. In a bid to achieve this, some governments have declared blanket bans on cryptocurrency transactions within their territory. While some have instructed traditional banks to not be directly linked with cryptocurrency exchanges.
---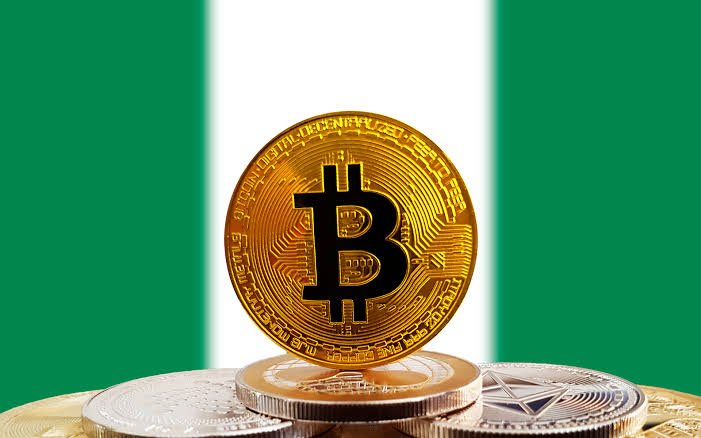 source
---
Aside from the above measures, different regulatory bodies in several regions have introduced distinctive agendas towards the regulation of cryptocurrency transactions and usage. Noteworthy is that these regulatory measures have been successfully implemented in certain regions while they clearly can't be implemented in certain countries. The difference here is the structure and setup of each country.
Recently, a few countries have introduced taxes on cryptocurrency earnings. In India, a 30% crypto tax has been introduced while in Venezuela, the tax percentage is pegged at 20% of income. Concerning these recent developments, many dissenting views have been aired by several persons. Some crypto enthusiasts hold the stance that crypto taxation is unnecessary while some have the viewpoint that, the tax rate is on the high side.
---
Crypto Ban in Nigeria
Among the countries where cryptocurrency is outrightly declared banned by the government includes Nigeria. Now let's get down memory lane; on February 5th, 2021, the Central Bank of Nigeria, led by Mr. Godwin Emefiele, legislated a bill that tendered crypto transactions in Nigeria's financial ecosystem illegal and highly prohibited. I talked about it in this article from 2021.
As a result, traditional banks were instructed to cut ties with cryptocurrency exchanges as well as stop supporting crypto-related transactions. More so, several bank accounts containing fat sums of Naira with prior crypto involvements were blocked and funds were frozen. Also, many crypto exchanges like Binance, ABiTrader, Naijacrypto, etc disabled the "buy from bank account or with Naira" feature. Still ongoing is the freezing of bank accounts found with any crypto-related description. This is why peer-to-peer (p2p) traders use very funny transfer memos.
According to the CBN statement, the crypto prohibition was for the safety of Nigerians, with a supporting claim that trading digital currencies come with a lot of risks and dangers like losing funds. While this claim is true, it is biased to not add that crypto has helped a lot of Nigerians gain financial stability and independence in a short period of the technology's existence. Also, Emefiele pointed out that the crypto ban was to help curb malicious activities and money laundering or theft.
---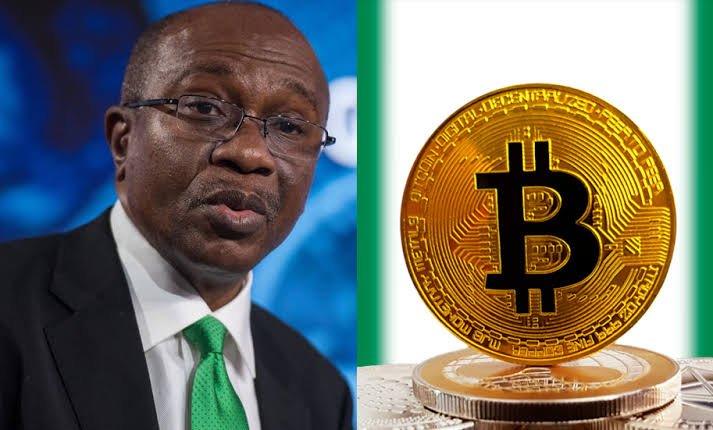 source
---
One would wonder whether money laundering and theft only came into existence in this era of cryptocurrency.
---
Furthermore, it was noted that the core objective of the prohibition stance by the Central Bank of Nigeria was to ensure that crypto trading isn't being linked to the banking sector. Their reason is that cryptocurrencies do not have a place in Nigeria's monetary system presently.
---
The Current State of Cryptocurrency in Nigeria
Would I be wrong to say that the move by the pinnacle bank of Nigeria had very little or no adverse effect on crypto transactions in Nigeria? For a fact, cryptocurrency gained more popularity and adoption after the ban news by the Central Bank of Nigeria (CBN). This can be seen in the increasing daily transaction volumes by Nigerians on multiple exchanges.
Cryptocurrency trading, education, and adoption has only continued to increase in Nigeria and will continue to expand. For Nigerians, cryptocurrency is the game-changer and a life-saver. Judging from the fact that, there are very limited job opportunities and industries in the country, Nigerians have embraced cryptocurrency and blockchain technology with open arms.
More so, many Nigerian projects have sprung forth and are equally doing well in space. Many persons have tapped into the several opportunities in the space to the building of careers in areas like; blockchain development (coding), content creation, brand ambassadorships, hedge fund management, digital artists, and lots more.
With the increasing crypto adoption in Nigeria and the advent of more decentralized projects, it is crystal clear that the Nigerian government will never be able to stop crypto operations within the country. Coupled with the fact that the Nigerian Naira is consistently devaluing, it appears more and more Nigerians will opt to use crypto for their savings.

LeoFinance is a blockchain-based Web3 community that builds innovative applications on the Hive, BSC, ETH and Polygon blockchains. Our flagship application: LeoFinance.io allows users and creators to engage and share content on the blockchain while earning cryptocurrency rewards.
LeoFinance | CubFinance | Hivestats | LeoDex | LeoFi
Delegate HP & Earn 16% APR, Paid Daily. Currently @ 2M HP
---
LeoMobile Open Beta is Now Live! Join The Fastest Growing Web3 Community:
IOS / Android

Posted Using LeoFinance Beta