Have you been having difficulty analyzing and keeping track of your activities, operations, and earnings on Hive? Worry no more. HiveStats makes it very easy, as it provides all-around account data and information to keep you up-to-date with your account.
---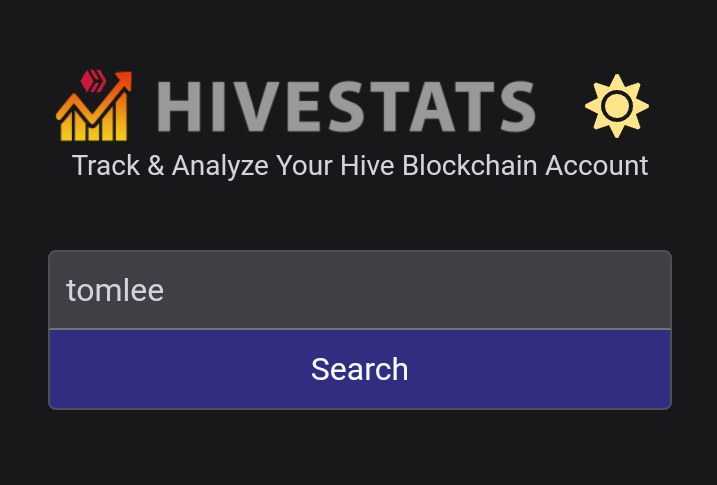 ---
As you know, tracking your account on Hive is a necessity. It helps you to ascertain whether your account is growing, the growth pace, or not growing at all. Also, it helps in the management of Hive assets and investment. This is where HiveStats comes in very handy.
---
What is Hivestats
Hivestats.io is a Leofinance project which serves as a tool for analyzing and tracking Hive blog accounts. In other words, it is a home of information and data relating to Hive blog accounts.
---
The majority of information you would need about your Hive account can be found on the HiveStats front-end. Interestingly, the user interface is sleek, easy to use coupled with a fast-loading speed.
---
Let's go a little deeper...
---
What You Can Find On Hivestats
---
Like aforementioned, a user can find lots of information pertaining to his Hive blog account on Hivestats. These information ranges from account earnings history, second-layer assets data, account growth, daily account operations to overall account analytics.
---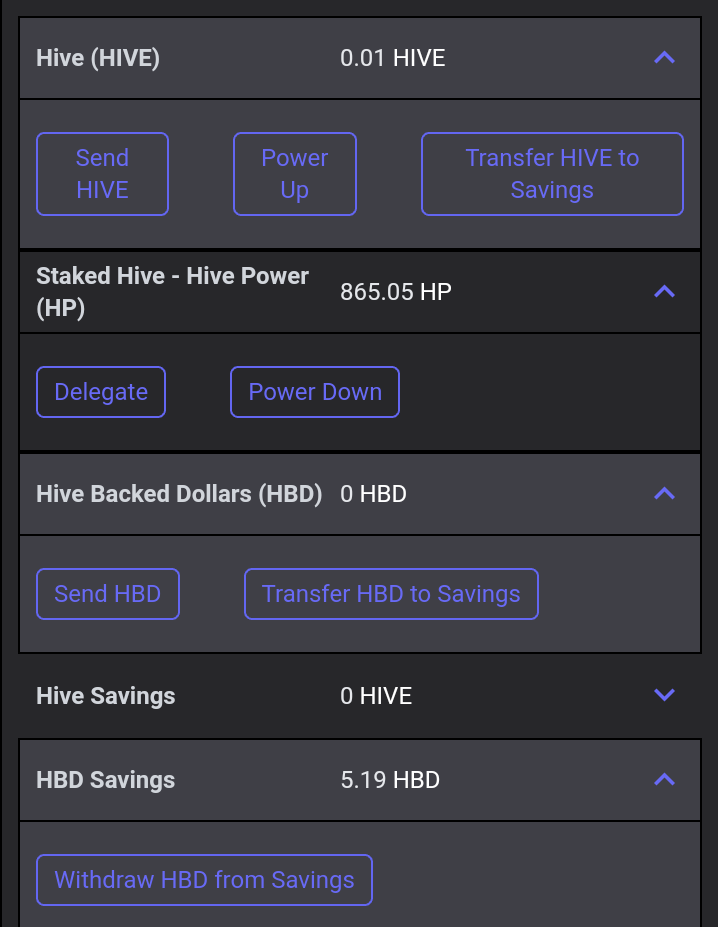 ---
Account Earnings: With Hivestats, you can track your overall account earnings (daily, weekly and monthly). These earnings include your author (posts + comments) rewards and curation rewards. Beyond that, you can track your hive-engine rewards from curations, staking and authored posts and comments as well. Furthermore, pending rewards can be monitored here.
Interestingly, all these information is available on just one page. You don't have to open in "other tabs" to access the information. Stress-free account tracking is what I call that.
---
Account Growth: With Hivestats, you can monitor your account growth and the pace at which it grows daily. The growth chart shows information such as; Hive Power🔋, witness reward, Power Up, and power down accordingly.
---
---
Performing Wallet Operations: More so, Hivestats allows you to perform Hive wallet operations like powering up, powering down, transferring assets and delegating. This makes the platform a unique one as it goes just beyond being a tracking tool.
However, these cannot be done for the second-layer tokens directly using the platform. Well, LeoDEX solves that problem.
---
Operations Monitoring: The platform equally allows you to see all activities done with your account including comments, upvotes and others.
---
These are just a few things that Hivestats offers, to enjoy the full benefits of the platform, all you need do is log in your account and explore. With Hivestats, you can access other Leofinance projects like LeoDex, CUBFinance, Leofinance.io, and LeoPedia.
---
---
Recommendations
There are still many information that cannot be sourced from Hivestats. Here are some suggestions that I think would make the service of Hivestats more top-notch.
---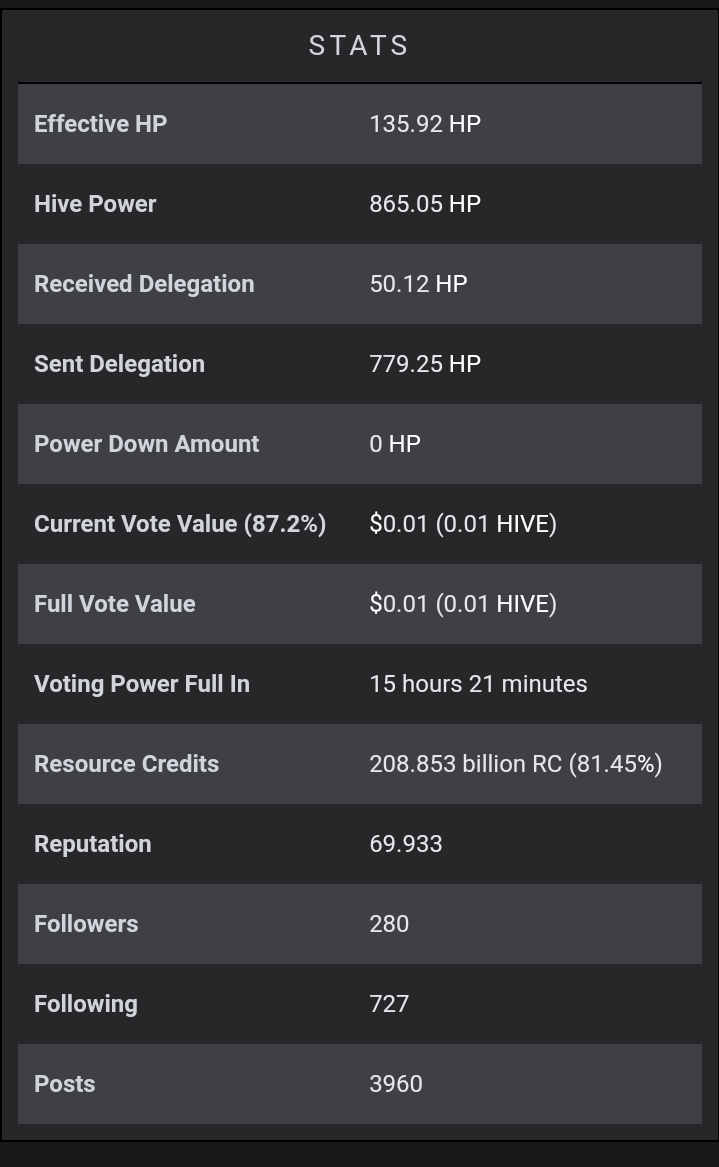 ---
Post Archive: Hivestats only shows the number of posts on a user's account but the post itself cannot be found using Hivestats. It would be nice if we could dig out old posts using the platform. Could be by providing a "search post" bar where a post title is being filled in to provide the link to full post.
Number of Comments: Being that Leofinance is concerned about engagements, it won't be a bad idea to show the number of comments made daily, weekly or monthly by a user. It will in turn help users to see their engagement levels in the community.
Second-layer Account Growth: The account growth plot only speaks for Hive. Including a switch button to show plots of some second-layer accounts like $LEO would be great. Apparently, some users second-layer accounts grow more than Hive's.

LeoFinance is a blockchain-based Web3 community that builds innovative applications on the Hive, BSC, ETH and Polygon blockchains. Our flagship application: LeoFinance.io allows users and creators to engage and share content on the blockchain while earning cryptocurrency rewards.
LeoFinance | CubFinance | Hivestats | LeoDex | LeoFi
Delegate HP & Earn 16% APR, Paid Daily. Currently @ 2M HP
---
LeoMobile Open Beta is Now Live! Join The Fastest Growing Web3 Community:
IOS / Android

Posted Using LeoFinance Beta