I just want to share this although I've been battling with the perfect title to use. Whatever the case, I believe you will get the message I'm trying to send.
---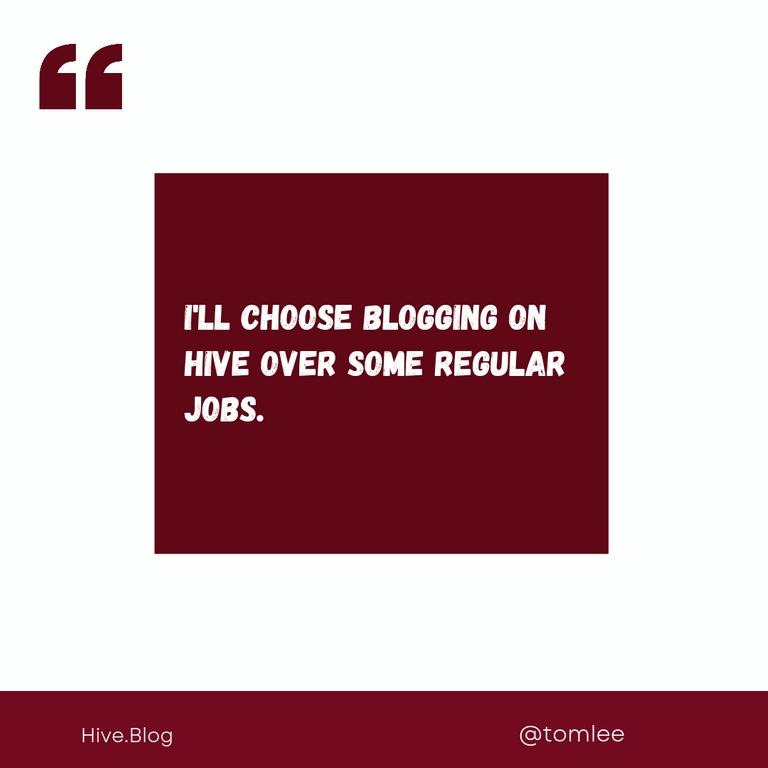 ---
Earlier today, a friend of mine initiated a chat with me on WhatsApp and asked to know when I'll be done with my National assignment to which I replied July 2022.
---
Speaking of the national assignment, it's a one-year give-back to the society initiative and requirement in Nigeria for first-degree graduates to undertake before you can receive your certificate. Usually, these graduates are spread across the nation to either teach in schools or work in government/ private firms.
---
Back to the story, the next question this friend of mine asked was whether I have started searching and applying for jobs. He added that I shouldn't wait until I'm done before I begin job hunting. In my mind, I smiled. I smiled because I wasn't on that ship any longer.
---
There were days I used to reason in that line; go to school, get good grades, get a job and then live all your life working from 8 am to 4 pm. This is what Robert Kiyosaki describes in his book as the cat race. This was once my world but things changed when I met crypto and blockchain technology.
---
I'm not saying looking for and having a job is bad, not at all. I just prefer the fact that you can still earn money with a high level of freedom and time control.
---
How Crypto Changed Things
---
He's actually a good friend who is looking out for his friend. It is the usual thing to begin job hunting after school, moving from one firm to another, from one interview to another hoping to be lucky with at least one. Sadly, many people with good results (first-class or second-class upper) happen to not find jobs because vacancies are limited.
---
Every year in Nigeria, thousands of fresh graduates are being released into the labour market. On the other hand, job opportunities are not increasing. To some extent, vacancies are reducing before only a few or no industries (or firms) are being created.
---
As a result, many graduates are still unemployed while some continue to hunt for jobs day-in-day-out with very little chance of getting employed. Some who get employed suffer the issue of being underpaid coupled with high inflation rate.
---
This should have been my greatest concern because, I would have been in this category of graduates being unemployed and applying for jobs everywhere. Fortunately for me, I met Hive and it changed things completely for me.
---
Cryptocurrency changed my life and I never have to worry about applying for jobs. If I have to work outside of the crypto industry then it will be out of my passion.
---
Freedom At Its Peak
---
HIVE (crypto) has not just given me a job, it gives me a job with more freedom and better income. It also allows me to take full control of my time because I work when I want to and rest when I want to. Wealth building is far easier with crypto than with some regular jobs here in Nigeria. Sometimes, it becomes very hard paying your house rent and living a comfortable life as a junior staff.
---
To a great extent, crypto has impacted my life and I am always grateful I came in contact with Hive. Hive was the beginning and Hive will always be at the centre.
---
I'll choose blogging on Hive over some regular job!

LeoFinance is a blockchain-based Web3 community that builds innovative applications on the Hive, BSC, ETH and Polygon blockchains. Our flagship application: LeoFinance.io allows users and creators to engage and share content on the blockchain while earning cryptocurrency rewards.
LeoFinance | CubFinance | Hivestats | LeoDex | LeoFi
Delegate HP & Earn 16% APR, Paid Daily. Currently @ 2M HP
---
LeoMobile Open Beta is Now Live! Join The Fastest Growing Web3 Community:
IOS / Android

Posted Using LeoFinance Beta