Due to regulations where I live finding a reliable exchange for cashing out HIVE can be a bit of a task. Recently someone suggested I try swapspace.co <-- (referral link). I used the service and liked it so much I even signed up for their referral program.
Using the service was straight forward and very intuitive. You simply select the coins you want to swap from a list of hundreds of coins. They show you the offers that are available to you. If you like the offer you transfer the coins and 20 minutes or so later, your transfer is complete and your new coins (exchanged coins) are in your wallet.
So I wasn't going to cash out any HIVE during this market cycle, however, with the rise in Splinterlands cards I couldn't resist selling a few of the more expensive cards in my deck. I'll be using the money to fund some new camera equipment for my 3Speak vlogs and a couple upgrades to the motorcycle for traveling.
First things first, lets select our trading pairs. From the drop down boxes I selected HIVE and converted to LTC... It shows XRP, but I ended up liking the LTC conversion better. The great thing about this is, you can calculate a few different trading pairs and see what offer is best for you!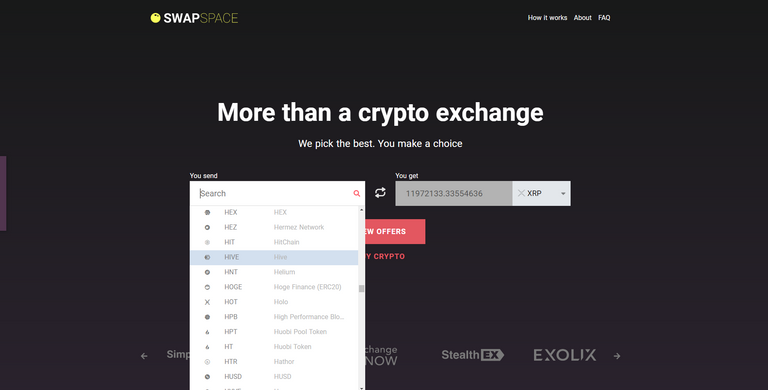 Once you select your trading pair you click the view offers button to see what's available for you.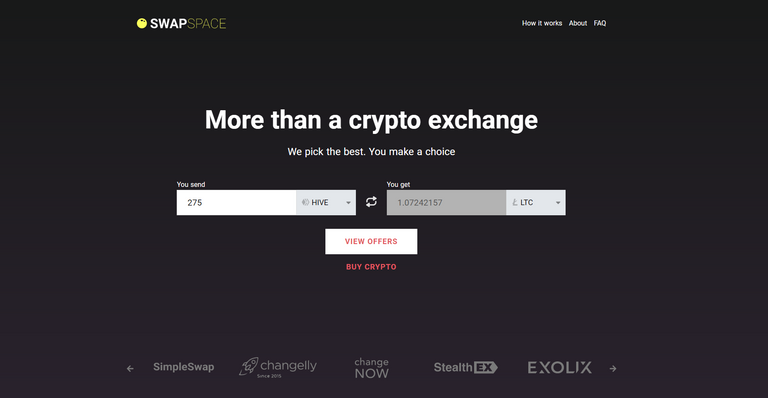 I selected the top offer listed. Let's click the "EXCHANGE" button and get this transaction started.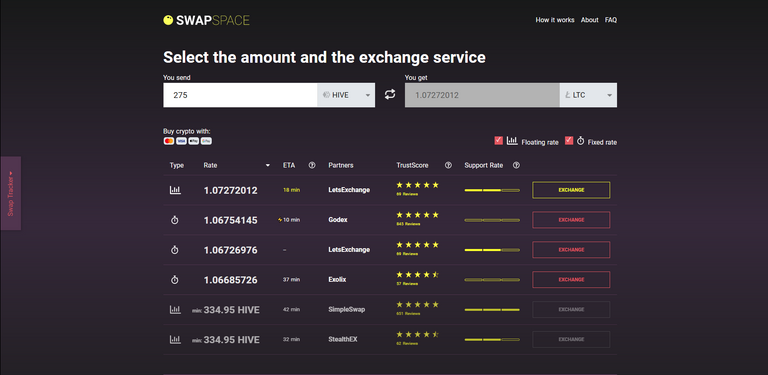 Next we want to enter the address of the wallet where we will send the converted funds. In this case we're converting HIVE to LTC so we copy and paste the LTC address into the appropriate box, and include your HIVE address in the refund address just in case there is any issue. (I liked this feature and safegaurd.) Once you've entered the proper credentials click the next button.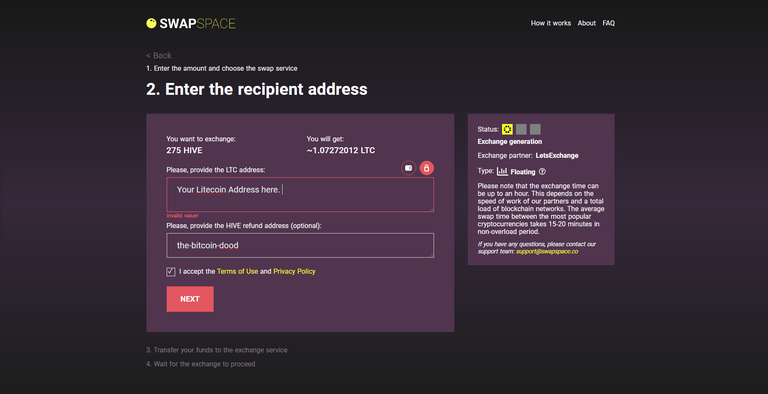 I blurred out the transaction data for security reasons. There are a lot of built in safeguards here too. If you look at the box in the upper right hand corner you'll see a status with check boxes that update as the transaction progresses. There is also an Exchange ID below the status box in case you need support. I had no problems at all.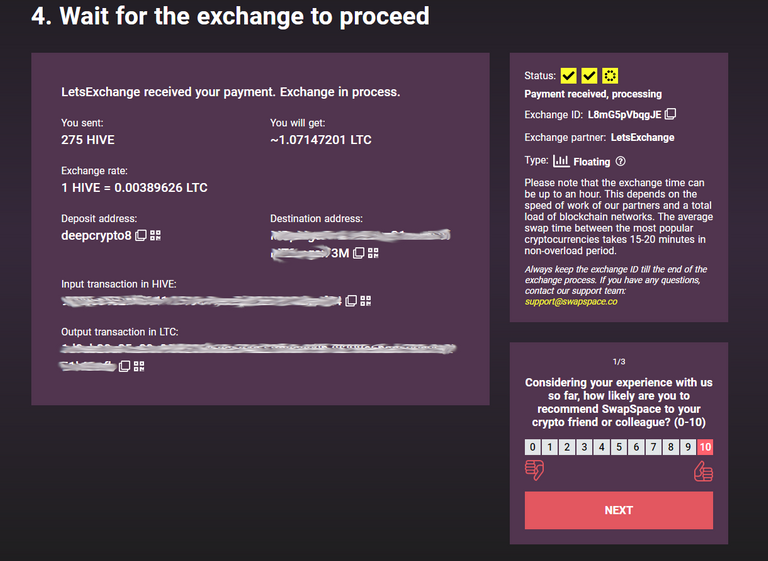 In under 10 minutes the HIVE was converted to LTC then transferred to the exchange wallet I use to cash out.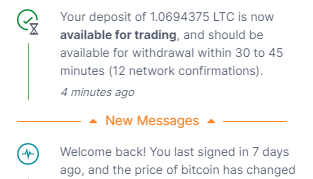 They do note that exchanges could take up to an hour. For me the entire process was complete in under 10 minutes!
In Summary
I really like this system of exchange a lot. Before this I was trading my HIVE on a low liquidity exchange and it would take a couple days to get my orders filled unless I wanted to deal with the price slippage and market dump my coins. Not to mention the tax nightmare of all those smaller trades.
With this system the whole process is complete in under 20 minutes, I've made one transaction and makes life A LOT easier for accounting purposes.
If you want to try out swapspace I hope you'll consider using this referral code which costs you nothing and helps to further support my work. Thanks for reading and happy trading everyone!
https://swapspace.co?ref=791b48c23e5e63248961935d
Posted Using LeoFinance Beta