Decrypt.co has been one of my favorite sources for news media for some time now. They cover a wide array of stories from legal, world news, altcoins, trading and so much more. I've always found their articles well written, informative and accurate. I was delighted when I found out they were releasing a phone app with a wallet and token rewards system.
When you open the app the wallet loads and the most recent stories appear in your timeline. There's also a tab to read the top 5 stories by vote.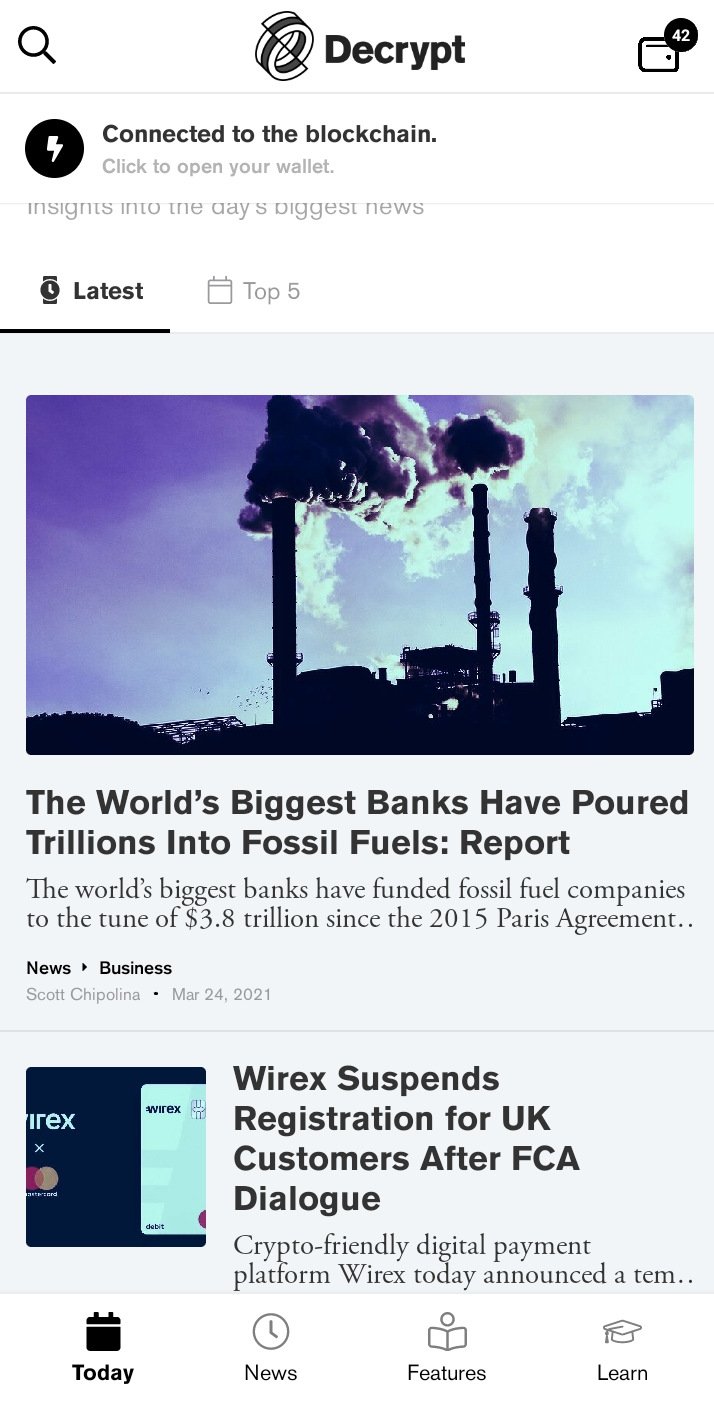 When you pull up an article you're rewarded tokens for every 40 seconds of the article you read. At the bottom of the article you can react with a vote and share the article to various social media sites like Twitter and Facebook. You also receive a token for each vote and share to social media.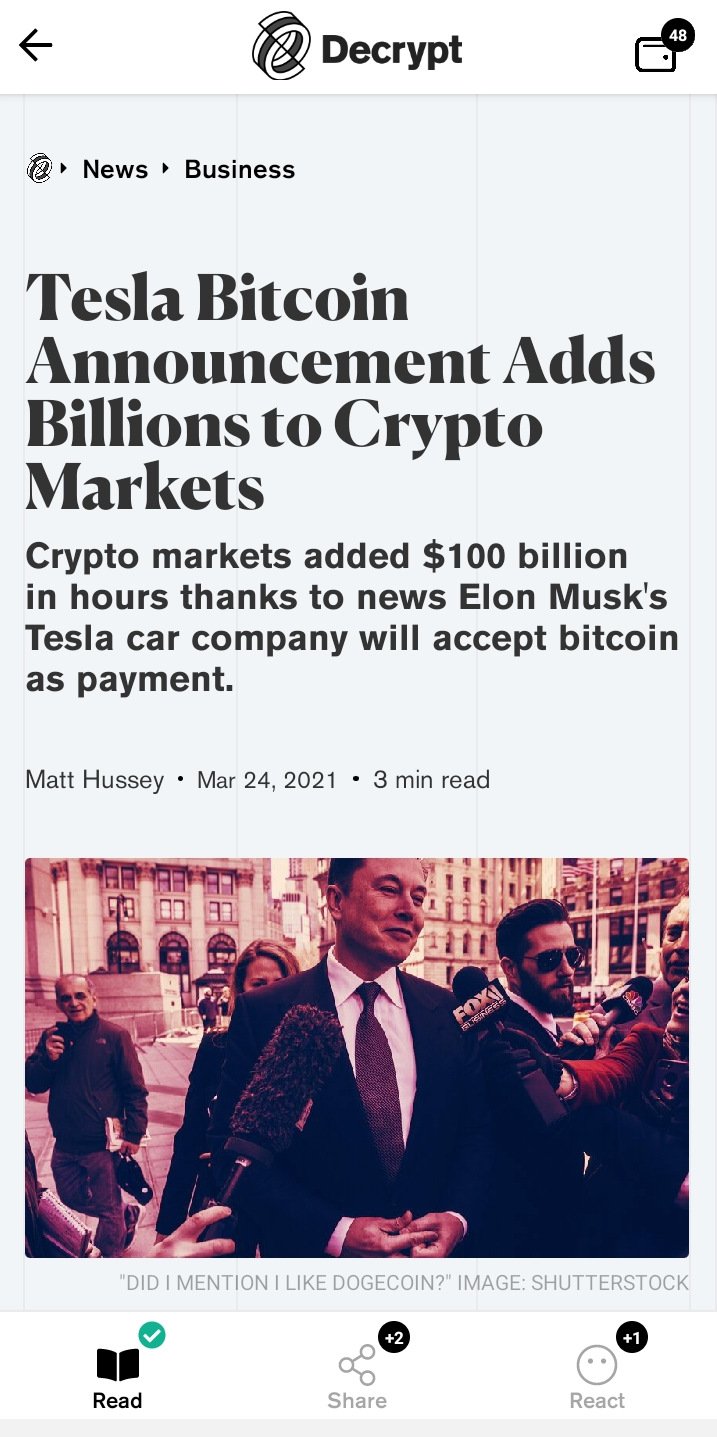 The app itself is fast loading and intuitive. I've already earned a few tokens for sharing news stories and voting on them. Currently the tokens are not listed on any exchanges for trading, but they have a rewards store coming soon and you will be able to spend your token earnings on various goodies in the app!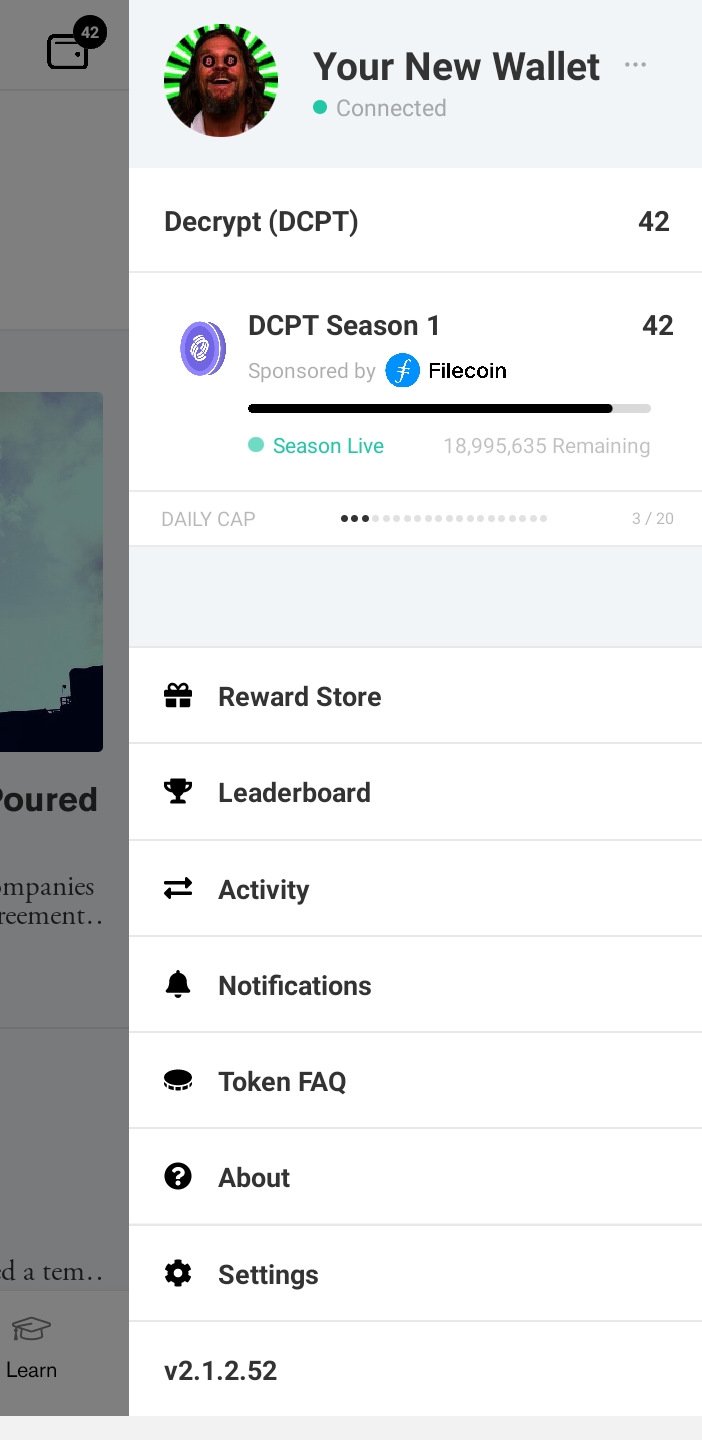 The token itself is using OpenOST which is a layer-2 protocol on Ethereum. You can find out more about OST on their website here.
Here's a video Decrypt released on the in app token.
The app is now available in your favorite app store for both Anroid and iOS. You can read more about the Decrypt app in this press release from the company.
https://decrypt.co/resources/what-is-the-decrypt-reader-token-and-how-does-it-work
I've used the app for about a week and think this is a really fun way to share content and earn rewards. It's nice having the news in an app on my smartphone too. I often find myself skimming through news stories while I'm out and going about my daily business.
Posted Using LeoFinance Beta