The Internet is going through many changes. We often discuss how Web 3.0 is going to radically change the way people engage online. This is something that is hard to dispute considering how things are already unfolding.
However, what is often overlooked is the role AI will play in our lives. This is something that, outside the techie pages, we do not read a great deal about.
That said, it is quickly approaching and is worthy of a discussion.
GPT-3 (On Steroids)
Have you heard of GPT-3?
This was a development by another company founded by Elon Musk called OpenAI. If you are an Elon detractor, have no fear, he has nothing to do with this company.
What should be of concern is the fact that the other "partner" in the deal was Microsoft. This is running on their servers so the idea that it is all open is not quite accurate. It is a situation that is very possible with future AI systems: totally centralized.
GPT-3 got people's attention regarding its ability to generate articles from just a few lines of text. The software is designed to scour the Internet and pull the infomation that is relevant. Also, by having 175 billion parameters, it was the most advanced piece of natural language software ever developed.
Of course, like any arms race, this was usurped. Wu Dao 2.0 supposedly has 1.75 trillion parameters. This is making GPT-3 look like it is in elementary school.
Nevertheless, what happens if even GPT-3 was unleashed on the world? Would we be able to distinguish human created content from that of the software? What if the Internet was full of AI bots out there creating content design to cater to our needs and desires?
These are questions that some are wrestling with. The reality is we do not know the answer. What we are sure about is those entities with a lot of data (clean) will be able to better train their networks.
For this reason, some feel that the majority of our future content could come from a few AI sources.
Abundance
The most obvious outcome is that we are going to have an abundance of music, video, art, and anything else the AI is able to develop. We can also be fairly certain that the ability to create will far surpass what humans can do.
For example, how about Brad Pitt in Casablanca?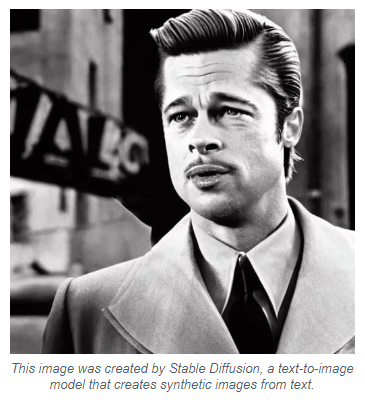 Source
Here we have an image creator that is able to input Brad Pitt into the scene. In another few years we will see this translate into films.
And this is the crux of the entire discussion: how do we deal in a world where there are no boundaries to what can be created?
On one hand, it is great to be able to think of a film and have another actor/actress integrated into it. The challenge is where is the line? Where does this stop?
Many who study this believe we will see most of the Internet content created via AI by the end of this decade. The amount that humans put out is going to be dwarfed. At the same time, getting visibility will be impossible simply due to the amount put out by the machines.
What happens when GPT-6 is out and requires only a few words to generate an entire article?
This is a path that we are heading down. Could blockchain be a solution? Some have proposed the idea of generating NFTs for the human content creators, that provides access to the posting ability. This could, perhaps, be tied a search which only pulls human generated content.
We could see many possibilities emerging in this situation. However, to get there, we have to start thinking about what things will look like.
The software is only going to more powerful. That much we know for certain. How we respond is what is up in the air.
---
If you found this article informative, please give an upvote and rehive.

gif by @doze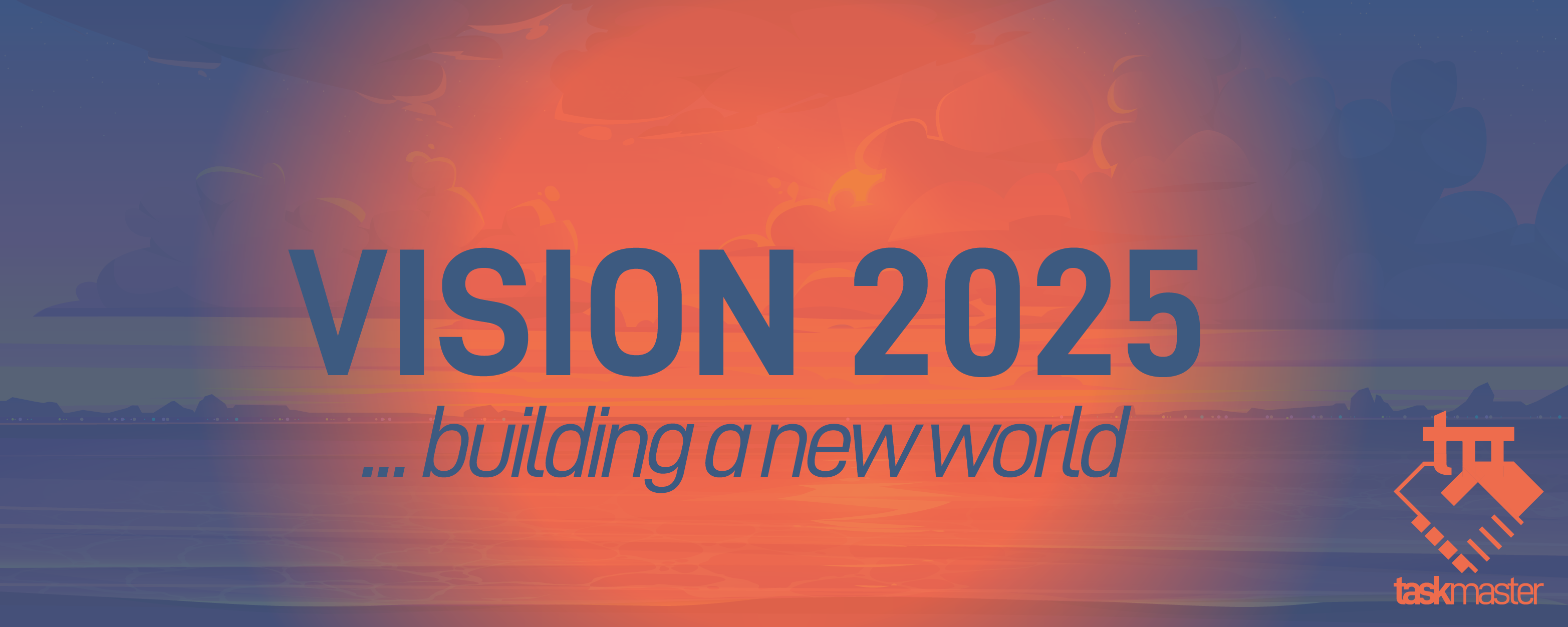 logo by @st8z
Posted Using LeoFinance Beta