The Steps Away From Broadcast Television
Many saw this coming.
Broadcast television is going the way of the dinosaurs. We can start to add this to the list of industries that was obliterated by technology. The writing is more than on the wall, it is starting to jump out.
For much of the last decade, the number of pay television customers dwindled. This is a macro trend that is firmly in place. What this means is that we are going to see a complete revamping in the television industry. How that looks is still to be determined. What we know is that it will not mirror the present cable industry.
Cord Cutting Accelerating
The numbers over the last decade look bad. Any industry that is operating under this type of growth (or lack thereof) is really in trouble. This mean broadcast television is under siege. How will it survive? The odds are it will not.
Here is a chart that shows the growth rates for much of the last decade.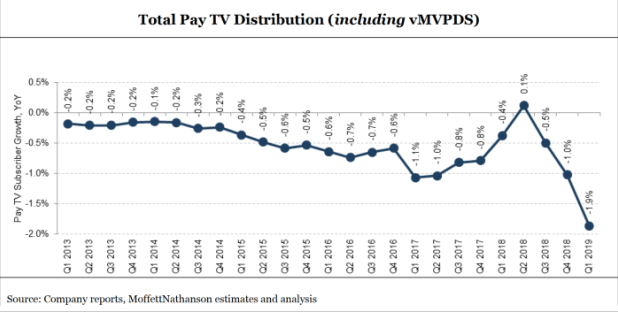 Source
That is a lot of negative numbers. Over the span of this chart, 6 years, there was only one quarter where growth was registered and that came in at .1%. The rest of the time is negative.
We also can see how things accelerated over time. While much of the chart is a slow bleed, things fell off a cliff towards the end there. The chart is two years old so we do not have the most up-to-date numbers. That said, we can presume the trend continued.
In fact, we find this from a Forbes article:
Since 2014, the number of people who have cut the cord on their cable, satellite or telco subscription (or never had a subscription at all) has more than tripled, going from 15.6 million to a projected 50.4 million this year.
Sadly, for the broadcasters, this is only getting worse.
The report notes that cable lost more subscribers in Q1 of this year than last year, down 1.8%. That's almost double the 1% loss suffered in Q1 2020.
Just as we suspected. The pace is increasing.
The number of homes that have traditional pay TV has fallen to 75.6 million, down from 96.9 million just four years earlier. In that time, subscriptions to pay TV have fallen by 22%, reflecting the growing change in the industry that is beginning to play out in corporate decision-making, too.
There is no way to sugar coat this. It is bad no matter which way you look at it. Anyone in this industry is trying to figure out how to stem these losses. The reality is that things might get worse.
Taking Matters Into Their Own Hands
Sports is a huge driver of cable subscriptions. It is one of the more popular forms of entertainment, probably something that saved the broadcast industry.
At least that was the case.
We now see Major League Baseball, suffering from its own loss of viewership, taking matters into their own hands. Due to the reduction in ratings, it seems it is looking at keeping a bigger portion of the pie.

That has to really get executives at the cable companies stirring. Can you imagine the impact that a service like this would affect their business?
Of course, here is where we interject the proverbial: but wait, there is more.
The National Basketball Association and the National Hockey League are also considering partnering with MLB on the new streaming service, sources said. Insiders say subscription rates would vary by geographic market and could be between $10 and $20 a month — well below the monthly cost of most cable-TV packages, which can easily stretch past $100.
Source
Seems MLB is not the only one interesting in doing this. If the NHL and NBA join them, that might sway a lot more people to dump cable. It is hard to know how many keep paying the monthly bill simply for the sports, but this could eliminate that.
Here again, we are watching an industry die before our eyes. The problem for broadcast television is they are just a repeat of the Nightly Network News of 3 decades ago.
That was an audience made up of the Greatest and Silent Generation. Over time, they started to die out. As we started to get exposed to more information, especially with the Internet, less people were tuning into the Nightly News. After all, you had it each time an email application was opened.
This meant the Baby Boomers were not intent on watching it. Yet, this is the generation that is still tied to broadcast television (and the bill associated with it). The generations behind them are less interested. Generation X was the first to start cutting the cord and the Millennials never got cable to begin with.
All of this leads to the countdown until the end. With Disney and HBO joining Netflix, the streaming family of channels only grew. If sporting events are added in, this could be the death blow to broadcast television.
Of course, lurking is Starlink. Imagine what the cables companies will do if Musk comes in and starts to undercut them for Internet service.
Things are changing very quickly.
---
If you found this article informative, please give an upvote and rehive.

gif by @doze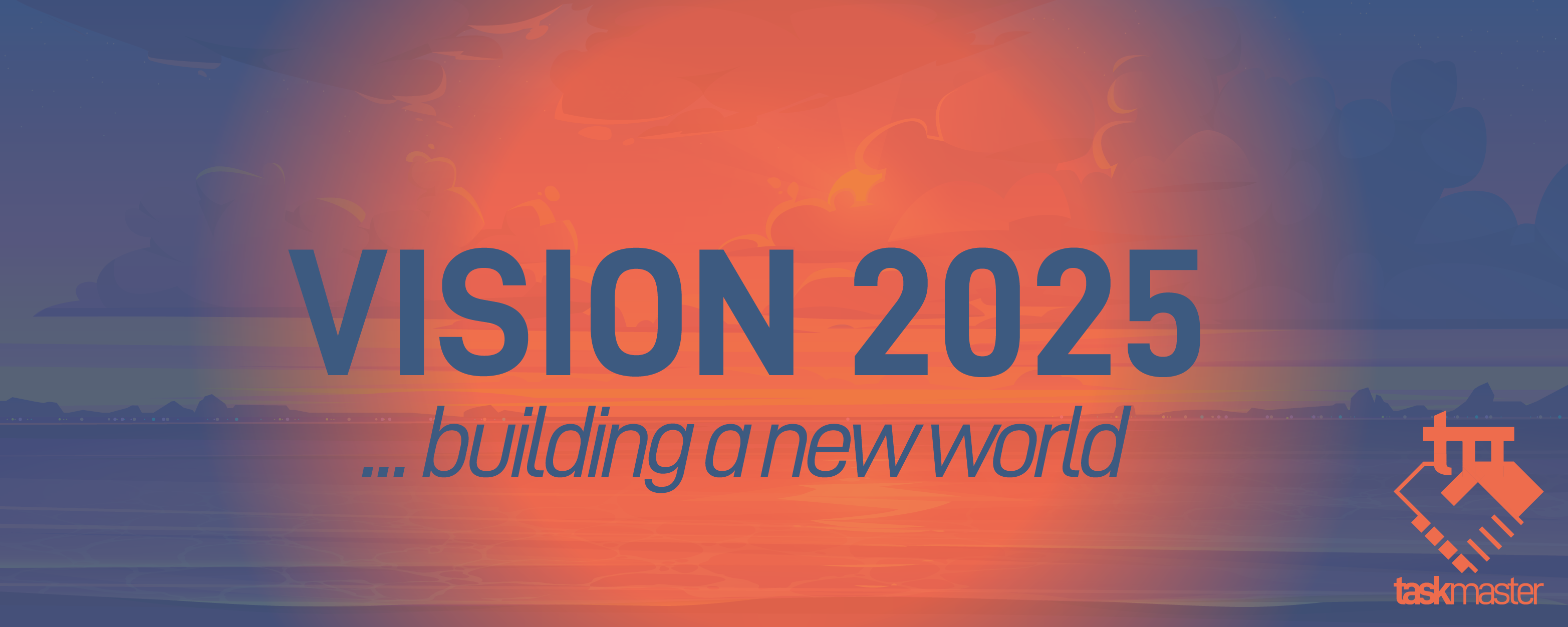 logo by @st8z
Posted Using LeoFinance Beta
---
---