By now, many of us read how NFTs are going to change the art world. There are so many possibilities that go into the equation that it is literally unimaginable to think of the innovation that will come forth over the next few years.
There is, however, something else that is taking place in the art world. It is technologically inclined and stands to upend a lot of what we thought about art and talent.
Let us meet a couple of artists.
This is Alejandro: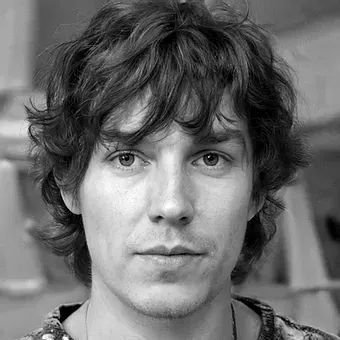 Alejandro is a realist visual artist born in Panama in 1974. He painted landscapes during his adolescence and received his formal arts education in Panama, Barcelona and New York City. Since 2001, he has held over 25 exhibitions of his paintings throughout the US and Europe. His work has appeared in numerous publications including Art and Antiques magazine, NY Times Magazine and FlashArt International.
And this is Taylor: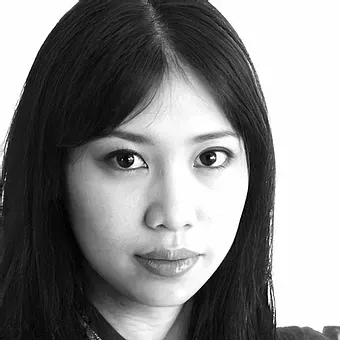 Taylor is a young abstract artist born in Waco, TX and raised in Austin, TX. She studied Visual Effects at the Austin Career College from 2003–2005 and has been working as a freelance illustrator since then. Taylor creates vibrant images using a wide variety of techniques such as oils, acrylics, pastels, and spray paint and her art tackles human identity, experience, society, and the environment. Her work has been displayed in several group gallery shows as well as numerous solo exhibits.
Here is a sample of the artists' work: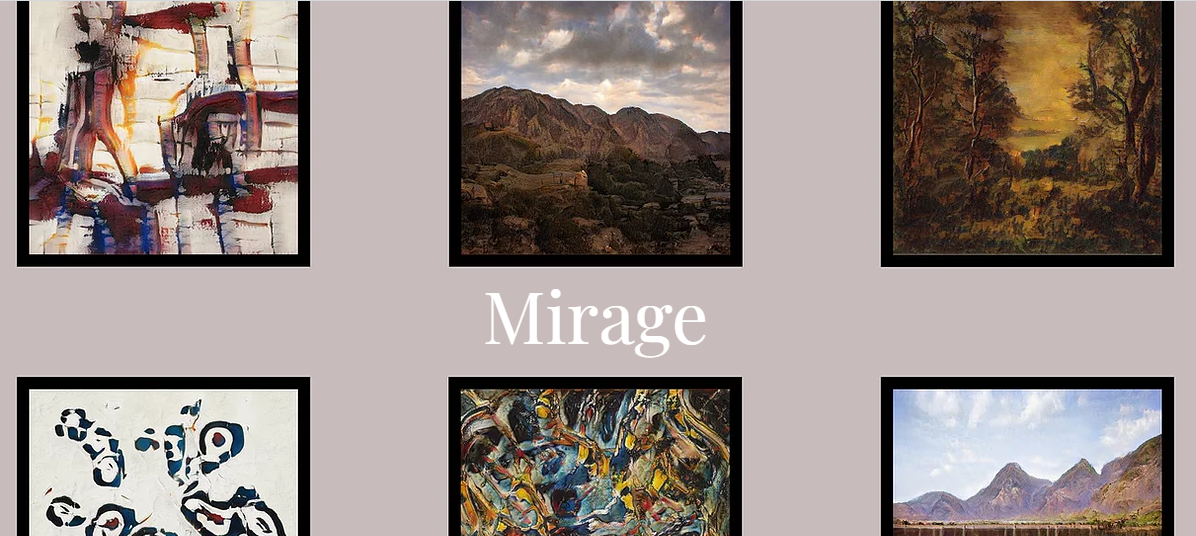 So far, everything looks in order.
Why is this even being brought up on a site like Leofinance? Paintings by a couple of artists isn't going to change the art world, is it?
Perhaps this will help to clarify things:
Mirage Gallery was founded on the premise that art can be more than human. Our artists have been trained for decades (in human years) on learning what art means to them and how they want to express themselves.
Each part of each artist has been generated by artificial intelligence. Everything from the profile image of their face, to their biography, and of course their artwork.
Source
This is what is revolutionary.
Neither of these artists exists in person. They are AI renditions, created from scratch. As you can see, "they" were trained for "years" to develop their skills to generate works like this.
So much for the idea that AI could not be creative.
Which brings us to the basis of this article: what impact does this have on the art world?
Art is a very subjective topic. People buy things which move them. The question is will they spend money on works that were not created by humans but, rather, AI "artists"? Will people care how it was created when it is hanging in their living rooms?
For the most part, it is not likely of great concern. After all, people hang prints all the time.
A bigger question is one of value. We know great works of art can go for enormous sums of money. Will people be willing to pay for unique works done by these particular artists?
At the same time, is it possible that an artist like Alejando can get a following and command more for "his" works than other artists?
We also can question is the skills of all AI artists on par? Can there be differences in their abilities? Is it possible for Alejandro to be remarkably better than most, if not all, other AI artists?
Or will they all be the same?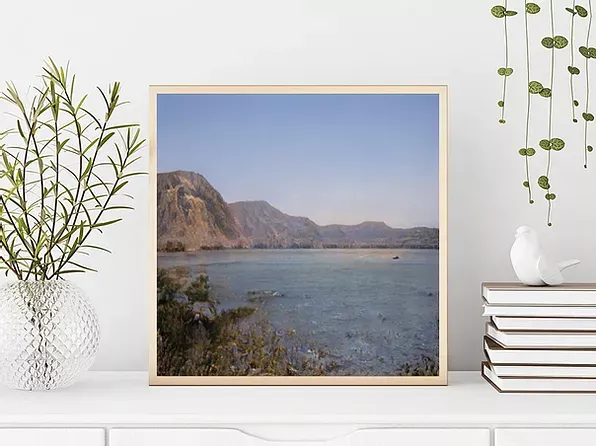 This is actually bringing up deeper questions. When we look at our place on this planet, what does it mean to have humans producing things? Is it really necessary?
In other words, should we treat art any different than we do automobiles? After all, most of the production of vehicles these days are done through automation. Many companies are seeking to automate the majority of their processes. Amazon seeks to essentially become an autonomous shopping organization where there is no human intervention from the point of sale until delivery.
Obviously, Alenjandro can maintain some scarcity with "his" artwork by making each piece unique and only doing a few a year. This would limit what is out there meaning the followers would have to bid up if they wanted them.
Should we fully automate the process? If people are willing to hang the works in their homes and offices, what is the difference if it was done by a human or not? The quality of the work should be what is important. One would think that if an AI artist was properly trained "by the great masters", then the ability to churn out remarkable pieces should be at its disposal.
Naturally, what is already out there will still have value but, in the future, do we need human artists? What is the point of them. In fact, the same could be said for writers and others who create films, books, and plays. If an AI system can be trained on the masterpieces, why not simply allow them to do it all?
These are just some of the questions we are going to have going forward. Do not presume the world will be the same in a decade or two. As this gallery shows, we are already in a completely different era than we were before.
What are your thoughts on where all of this is going?
---
If you found this article informative, please give an upvote and rehive.

gif by @doze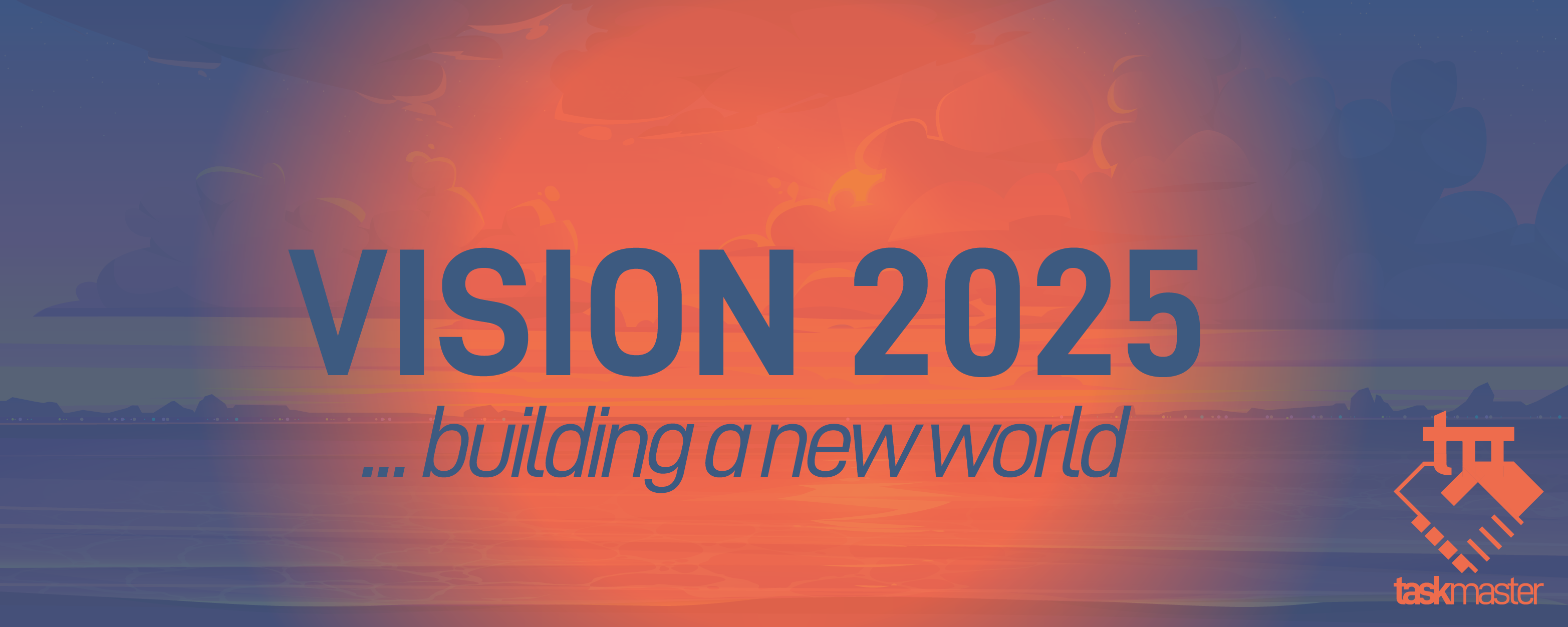 logo by @st8z
Posted Using LeoFinance Beta