This is a reality that career politicians and their think tank associates in academia seem to ignore. Of course, none of them ever ran a business or had to meet a payroll so they just make up rules (laws) to buy votes.
In reality, and anyone who can read a simply income statement understands, when companies are forced to increase labor rates, if they cannot adjust prices accordingly, then jobs are lost.
Obviously, in an economic downturn as we are in now, the idea of raising prices is not feasible. Instead, companies will opt for door #2.
Of course, this is lost on clueless politicians.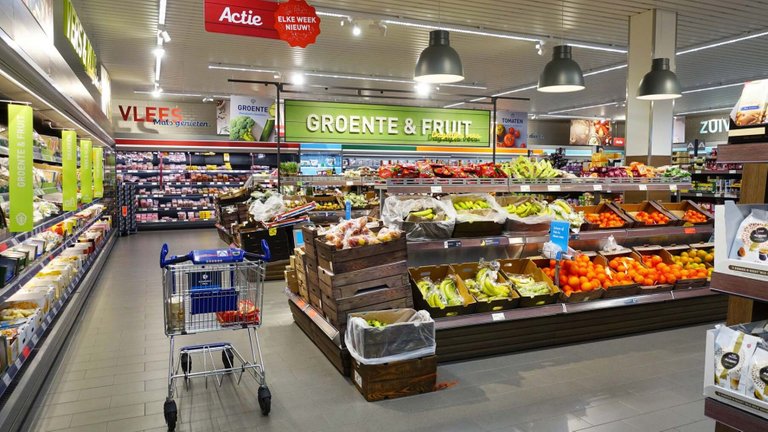 Source
The City Council in Seattle feels that grocery store workers, some of them at least, deserve hazard pay. It added a $4 per hour mandate for companies to pay employees.
This sounds great in the interviews and in talking points. The politicians are heroes to the working class. Let's give them a round of applause.
Although we might want to pause rolling out the red carpet. When politicians are involved, things rarely go as these corrupt beings imagine.
Kroger is one of the largest grocers in the country. Anyone who is familiar with that business understands that they do not operate on a large profit margin. The average of public chains in this industry are about 6%.
Naturally, the idea of a $4 per hour surcharge was not going to work for a company like this. So what does Kroger do?
Kroger said it would close two Seattle stores after local officials there imposed a mandatory $4-per-hour raise as hazard pay during the COVID-19 pandemic for large grocery operators.
Instead of receiving a $4 per hour increase, the employees at these Kroger shops are getting a 100% salary decrease.
Welcome to the unemployment line.
Certainly, many will make the case that this is not high end employment and the people are not happy in jobs like this. While that could be true, the fact is people at this income level desperately need the wages. Whatever the size of the paycheck, it is badly needed.
Of course, this omits the fact that the people where these two stores are located lost out on location to do food shopping.
This is not a new approach. The chain did the same thing in Southern California in response to another hazard pay mandate.
The closures come two weeks after Kroger announced it would close two other stores in Southern California after local officials there also imposed mandatory hazard pay.
Source
This takes on added meaning since the United States Congress is working on passing a bill that will pay workers a minimum of $15 per hour, increasing over a couple years.
Once again, we see career politicians operating in an area they are clueless about. These people are going to congratulate themselves and backslap each other over how they are defenders of the "little person" and taking on big business.
Mark my words, if these idiots were ever held accountable, and the truth was revealed, these people would be hung from a string on the nearest tree.
Do you know what $15 an hour does? It accelerates the ROI on automation. The more that is required to pay, the bigger the potential cost savings by getting rid of employees.
Of course, this will not happen according to the nitwits on Capital Hill or from their educational institutions who do their "studies". That is nothing but propaganda.
Except that it isn't.
Here is another grocer that is looking at making automation a central part of their future plans.
For the more than 500,000 Instacart gig workers fulfilling grocery orders at supermarket chains such as Giant, Food Lion, Costco, among others, the delivery service is exploring ways it can eliminate human workers by employing robots at warehouses, according to a new report via Financial Times.
Source
Again, one might make the case that a gig job is not the best in the world. Nevertheless, the people filling these jobs are dependent upon these wages for their survival. Whatever is coming in, it is needed.
I guess the fact that we are in the age of automation is lost on most of these policy makers. Perhaps they should pull their head out of their ideological asses for a few moments to realize the impact that they are creating.
Technological unemployment is actually being ENHANCED by these nitwits. They are taking action to ensure it comes into being.
In the U.S., the largest employer, at least in terms of jobs added over the last few years is Amazon. They are adding warehouses and personnel to their fulfillment centers. The challenge is this company is doing so as a temporary measure. Their goal is to be end-to-end autonomous, from order to delivery.
Thus, one of the largest job creators is, at some point, going to automate much of their workforce out.
I can guarantee you, the more they are forced to pay in wages, the better the ROIT looks on any automation.
What is humorous is the union in the first article is up in arms about what Kroger did. Here is another example of people who never ran a business not learning from history. The UAW had to learn the hard way what happened when their numbers diminished due to the fact that automation started in the 1980s in that industry. Jobs were lost by the thousands and there was nothing they could do about it.
The more they fought and tried to get more, the quicker the jobs were lost.
Go into areas of Wisconsin, Michigan, and Ohio, where manufacturing use to thrive and see what is there. They areas are ravaged with poverty since commerce is basically dead. People are suffering because they have no jobs.
We are going to see the same thing in many different industries. The retail sector is primed for this.
Speaking of Prime, Amazon, owner of Whole Foods, is now starting to sell the technology for their AmazonGo stores.
Amazon on Monday announced it will now offer its cashierless store technology, called "Just Walk Out," to other retailers. The technology uses a combination of cameras, sensors, computer vision techniques and deep learning to allow customers to shop, then leave the store without waiting in line to pay. This is the same technology that today powers the Amazon Go cashierless convenience stores and Amazon's newly launched Amazon Go Grocery store in Seattle.
Source
To deny what companies are or what they will do is insane. Public corporations have a responsibility to their shareholders to maximize profits. Period. We can talk all we want about stakeholders and other niceties but the reality is that this is what CEOs are judged upon. Failure to meet the numbers means CEOs will be replaced by ones who will.
Of course, politicians might want people to lose their jobs. The more people who are dependent upon the government for their sustenance, the better from a politicians standpoint. This only increases their power, something that helps come election time. The ones who promise the most money to people usually win.
Either way, no matter how it is sliced, jobs will be lost. Technology is providing alternatives that corporations are certain to take. The faster the ROI makes sense, the quicker they will implement them.
Raising wages during an economic crisis is only going to push them further down the path of automation.
This is a given.
---
If you found this article informative, please give an upvote and rehive.

gif by @doze

logo by @st8z
Posted Using LeoFinance Beta