This is an article that has a United States focus but it could apply to most major countries in the world.
Over the last century, we saw a massive move towards cities. The shift to urbanization was driven by a shift away from an economy based upon agriculture to one that was industrialized.
After decades of this, there are two primary reasons why people do this:
Cities were where the jobs were
The culture in cities tend to more vibrant
For these, there was a cost incurred. Real estate prices in major cities is a lot more than elsewhere in the country. At the same time, all other services came at a premium. For cities such as New York and San Francisco, this is a massive difference.
Now, we are starting to see the shift in the opposite direction. Since the emergence of COVID-19, many took the opportunity to move out of these two cities.
A new CNBC report shows that 300,000 New Yorkers have bailed on the Big Apple since the beginning of the lockdowns.
The figure is based on change-of-address requests and likely masks the full picture. Many households include more than one person, and an address only registers in the report when 11 or more forwarding requests are made to a particular county.
Source
It is possible that the exodus could be more than 500K people have left New York City in the last 9 months. That is an enormous exodus.
Of course, this has a major impact on the economics of the area. Not only are private businesses crushed, tax revenue plummets.
This is something that San Francisco is realizing.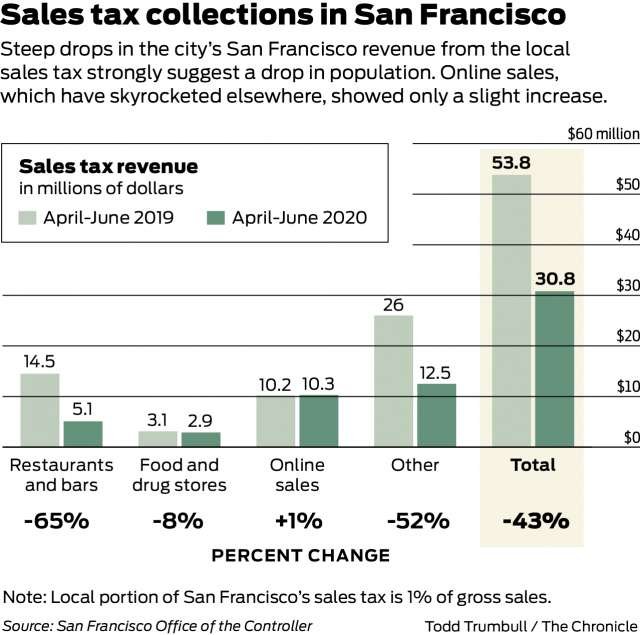 Source
Here is a chart that really shows the impact on the city. This is further evidenced by the fact that tax revenue from online deliveries, i.e. Amazon, is lagging other cities in California. This is leading many to believe that people are simply leaving the city.
Of course, cities tend to try to solve this problem by raising taxes on the remaining citizens. History shows this is not the solution since it does not produce growth.
Many are now debating whether cities are starting a long-term decline. It is worthy to note that within a few years, any point on the planet will be able to access the Internet. With the work from home idea proving itself, people will be able to do many jobs from anywhere in the world. This means being a part of a city for the first reason, proximity to work, is negated.
As for the culture, with people leaving, it is going to be impacted. We also could see technology providing another option. We are moving into the virtual world where "culture", at least to a degree, can be acquired in other means.
The longer lock downs occur, the less desirability there is for cities. The cost factor alone is enough to make people to flee to other areas. If 20% of the population does end up working from home, that will have an enormous impact on the major cities of the world.
Many believe that a city like New York will bounce back because, after all, it always did. However, my view is this time things are truly different. In a technological age, the old rules do not apply.
Our efforts in cryptoucurrency on a platform like Leofinance show how this change is taking place. As it grows, we will see more people getting at least a portion of their incomes from doing their online activities. With an Internet connection, this can be done anywhere in the world.
Will this spread out to hundreds of millions of people over the next few years as more platforms take shape?
If it does, it will put a further crimp in future prospects of cities.
---
If you found this article informative, please give an upvote and rehive.

gif by @doze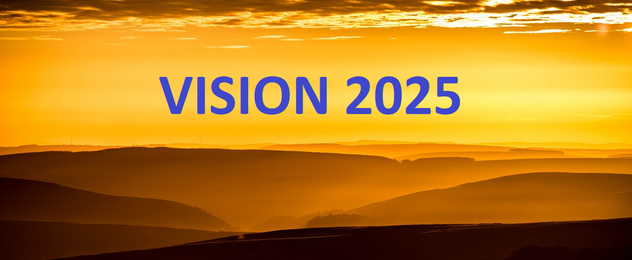 Posted Using LeoFinance Beta