Over the last few months, I put together a number of posts describing the progress being made with contour manufacturing, aka 3-D printing of homes.
The thesis simply is that construction is one of those industries that is sadly lagging the rest of the economy. In fact, over a 60 year period, this industry never moved.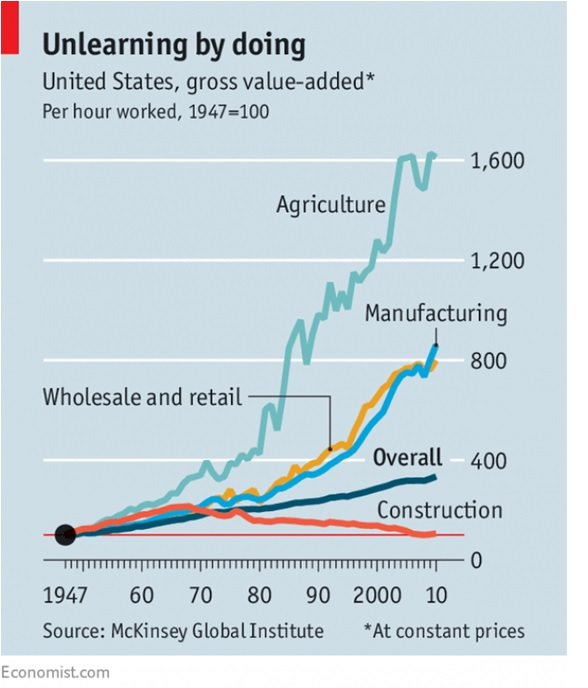 McKinsey took a look at construction since 1947 and compared it to other industries. The others listed there obviously saw great advancements in technology and automation. It should come as no surprise that Agriculture is up 1,600% while manufacturing did an 8x. Yet construction, is basically at the same time (or was in 2010 yet it didn't change) in terms of the value added to the United States economy.
In other words, it is still producing an impact like it did in 1947 while the entire economic value grew by almost 400%.
This should come as no surprise since construction is still basically done the same way it was years ago. Sure part of the construction of homes advanced some yet it is still the same basic premise as it was for the past 100 years. This is reflected in the numbers.
Of course, can you imagine what the growth rate of the United States economy would be if the construction sector kept pace with even manufacturing. We would be light years ahead of where we are now.
Hence why this is one of the industries that is primed for major disruption. In the technological era, there is little that is going to be untouched. The ones that are at the top of the list are those industries that were uninterrupted. That is the proverbial low hanging fruit.
As mentioned in other articles, 3-D printing is one approach that is already seeing great potential. The few homes that were built using this technology are coming in around half the cost of traditional construction.
It is obviously possible to get enormous value added growth rates. Here is a chart of the international scene. Look at who is negative and who positive. Again, this should come as no surprise.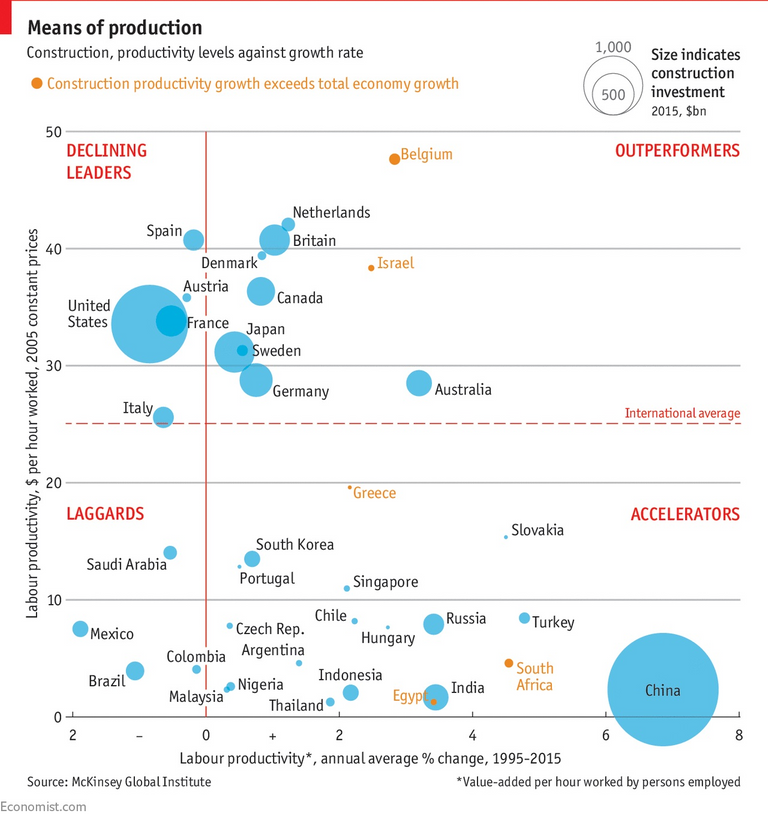 Source
In this window, the U.S. goes backwards while China explodes forward. This is a short segment confirming what McKinsey found to be the case since the late 1940s.
Now we see another company that is getting in the mix. This one is backed by a heavyweight, Berkshire Hathaway. Buffett's company has its eyes set on getting a piece of the multi-trillion construction industry with modular construction.
The basic premise is to build houses in pieces, off-site, then assemble upon installation. This is akin to the container idea yet using more technology to create something that can scale.
Also, whereas this idea was tried before, most failed due to the overhead, especially in moving the finished pieces. As we can imagine, moving pieces of buildings can be a transportation and logistic nightmare.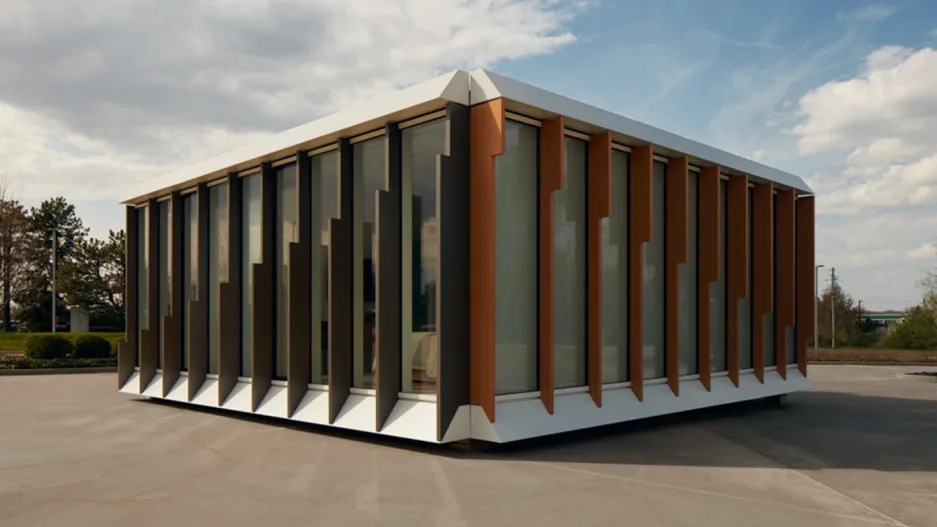 This company, MiTek, has a solution.
MiTek's innovation is a module that can fold. Instead of large steel boxes that have to be carefully routed under bridges and overpasses on the back of a truck, MiTek's collapsible modules fold flat, easing transportation to job sites. That broadens the geography the company can reach, compared to the roughly 400-mile radius a typical modular builder can service economically. Without factories sprinkled across the country, most modular builders can scale only so high. MiTek's approach would send its preconstructed flat-pack modules to be finished and assembled wherever the project happens to be. "This is one major step towards decentralizing the supply chain and saying modular can happen all over the country, because you're not schlepping these massive things," Forster says.
As we can see, this makes a lot more sense. A modular design can be produced in assembly line fashion, shipped to warehouses near the jobs sites, erected using local labor, and then hauled to the final resting spot.
Of course, this is going to cause some disruption in the amount of labor required.
Labor unions have not been entirely welcoming of these kinds of factory-based projects, which can bring down the total amount of labor hired to do construction work. A 2019 report on modular construction from McKinsey found that shifting to off-site construction would cut labor costs by about 25% compared to conventionally built projects. Though some of this labor shifts into the factory, the total amount of labor used tends to go down.
Source
Here again, we see an obvious fallout. The key to a great deal of technological savings is to reduce the labor expense. In construction, the human element makes up a great deal of the cost. This was unavoidable in the past but might not be going forward.
Just like in the manufacturing realm, the number of employees was reduced to the tune of more than 1.25 million.. Hence, in spite of manufacturing record amounts, we see the number of people employed in that realm reduced by a great deal.
We can expect the same thing to happen in the construction industry. Jobs are going to be a casualty of the progress that is being made. Once again, technology is not friendly to those working in fields that are being disrupted.
Nevertheless, this is going to happen. There is simply too much money on the line. If the likes of Berkshire Hathaway are throwing its hat in the ring, bet the ranch others are lining up.
It will be interesting to see where things stand by the end of this decade. I would expect these breakthroughs, along with other innovations, will bring down the cost of construction by a large margin. Do not be surprised to see 75% reduction in construction costs by that time.
A lot of money is flowing in to look for an answer to this situation.
---
If you found this article informative, please give an upvote and rehive.

gif by @doze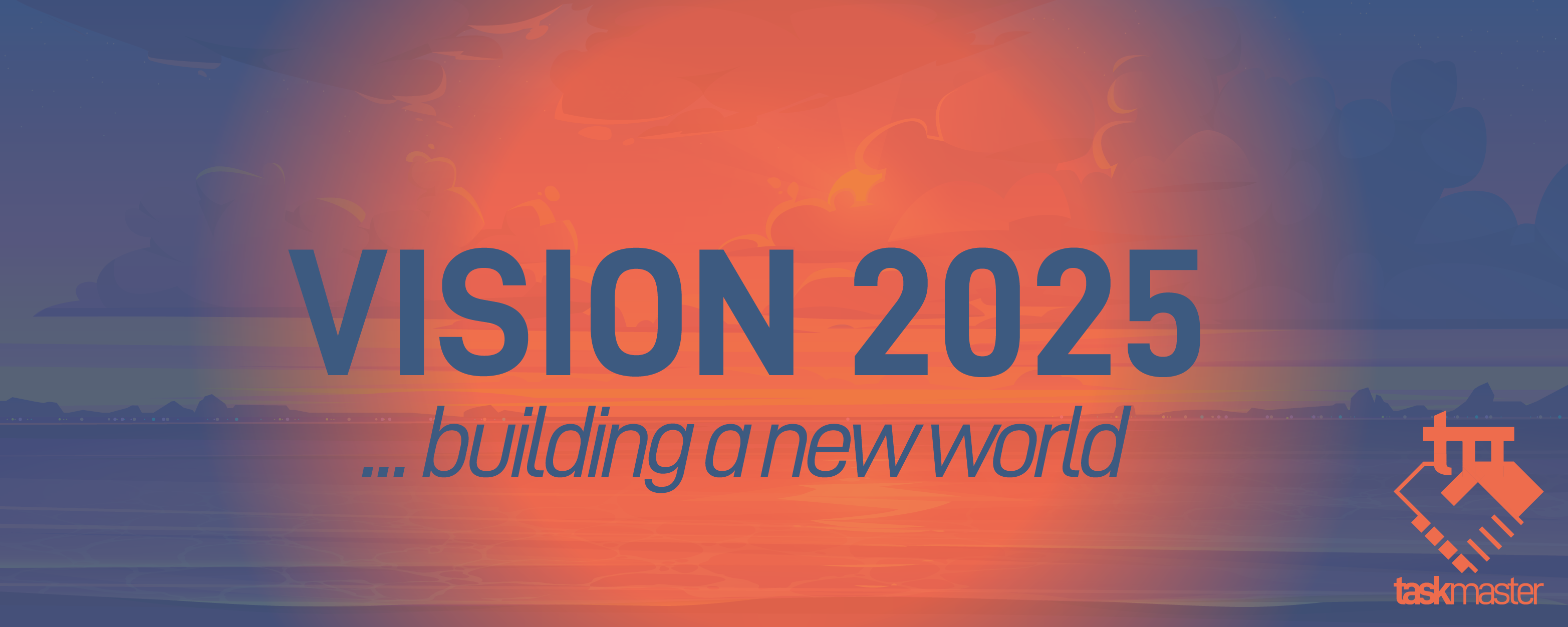 logo by @st8z
Posted Using LeoFinance Beta