Things are a total mess. What the heck is going on with cryptocurrency? Price speculation aside, where is the industry truly going?
We see calls from Hester Pierce aka "Crypto Mom" for clarity with regulation. India is looking to ban cryptocurrency. Many feel that the US Government will step in if Bitcoin gets too big. There was even an article that claimed the government will stop companies from holding reserves in Bitcoin as opposed to cash.
Of course, we see companies such a Tesla starting to get involved. Wall Street firms were circling for the last year. Many banks are now positioning themselves to offer custodial services. Even the City of Miami approved a proposal that will allow it to hold a portion of its reserves in Bitcoin.
There is a tug-o-war taking place. It is hard to tell which direction things are going.
A large part of the negativity could simply be FUD. We know that the establishment does not like change, at least not to the degree it hinders their power. For this reason, they are going to do all they can to slow things down.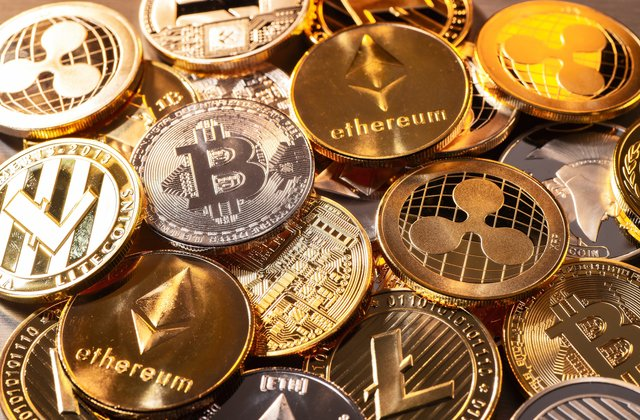 Source
So what does the future of cryptocurrency hold?
This is something that is hard for many to envision. It is not easy to look out into the future. There is always a lot of uncertainty even from people who focus upon technology and where things are going.
However, we can draw from some trends that are obvious to everyone to see how things could unfold over the next couple decades. This will provide us with possible insight as to what is taking place.
The Digital World
We have little doubt that more of our lives are digital. The world around us is rapidly becoming filled with more bits. Data is exploding with us producing even more on a daily basis as time goes by.
Many terms are bantered about: Web 3.0; Industrial Revolution 4.0; Humanity 5.0. Whatever phrase is used, we can see the world is embarking upon a series of changes that will radically affect our daily lives. Personally, this looks like a great deal of this can be completed within 10-15 years.
A digital world opens up the door for enormous expansion. Speed and other limits tend to be minimized. In other words, things can move very quickly. This only increases as computation and communication systems become more advanced.
Thus, we are residing in an area there the traditional "laws" do not apply. This is a radical change for all involved.
Disruption
Here is a topic that should be fairly obvious. Disruption is something that always took place. However, for most of humanity, it operated at a rather slow pace. Today, this simply is not the case.
Entire industries can be eliminated in half a decade. The Internet showed how long established companies could be wiped out in a matter of a few years. Certainly, many adapted which prolonged their survival. Nevertheless, when we look at industries such as newspapers, the majority were wiped out.
With the trend of increased computation, we are seeing "smarter" systems developed. This means that the pace of change is also accelerating. Here is where disruption becomes increasingly important.
What use to take 5 years can now happen much quicker. We will get to the point where a multi-billion dollar industry can be interrupted in an afternoon. That is how quickly the world will be operating in a decade or so.
Therefore, we know there are two sides to this equation: those disrupting and those being disrupted.
The only question is what side does something fall on.
Cryptocurrency Is Disruptive
Cryptocurrency and all that is associated with it is a completely disruptive. It is an industry that is similar to technology, it spans all sectors. Crypto can apply to anything from retail to social media to government. There is little that will not be affected by what is being developed these days.
Since it falls on the side of disrupting, the likelihood of it disappearing is minimal. At the same time, like most disruptive forces, it cannot be controlled. This put institutions like governments and major corporations that prefer the status quo in a bind. They want to control all aspects of what is taking place yet they simply are overpowered. It seems hard to see in the early stages but we have a history of forces that did exactly that.
Remember when they tried to control the automobile with silly regulations like having to walk in front of it carrying a flag to alert people? How successful was that?
Disruption works outside the establishment. It is not something that asks permission. For this reason, cryptocurrency is exploding. The key to success is simply the network effect being activated. Ironically, people do not really need to embrace purchasing something different. Instead, they simply change some of their digital activity to enter.
This is cause for major upheaval. Again, on a daily basis, we cannot really see it. However, over time, as we advance further along, it does become evident.
Digital Money
The aforementioned fact that we are moving deeper into the digital world is the reason why cryptocurrency will become a larger part of our lives. There is no reason to hang onto the present financial for eternity since that was developed at a time when we were physical in nature.
Automation is something that is also rapidly approaching. Here again, we cannot deny this fact. Whether it is AI or robotics, the idea of machines handling more is upon us. This is creating the realm that many term "The Internet of Things (IoT)". With automation comes a completely different set of rules as compared to what we experienced before.
This, too, is disrupting the present establishment. Those in power now simply do not know how to handle it. We are embarking upon uncharted waters, something that few will openly admit.
Many are looking to people for answers who have none. Sadly, this is going to result in a huge letdown.
Cryptocurrency is going to provide answers simply because it is a living, growing, expanding organism. Each day, it gets larger, targeting more areas of life. This means that more is being disrupted on a daily basis, without most realizing it.
The result is that, as crypto expands, something else is taking the hit. As we become more digitized, our physical realm entities carry less importance. The governments of the world, who are operating with never seen power, are in trouble. What role do they serve in a world where most people operate on networks. As digitization becomes more important, our physical overlords become less so.
Money is changing and that is affecting everything. The rules of the Internet do not adhere to laws that were written 50 or 75 years ago. Ergo, now that we see this applied to money, age old monetary and economic concepts are being obliterated. Once again, few people are realizing this.
And here is where we find many of the FUDsters. While a lot of them are not out to intentionally sabotage what is happening, the fact that they have little understanding is what leads to their viewpoints. It is here were they are trying to apply knowledge that worked for decades yet has no bearing on what is being created.
It is akin to a vet from 110 years ago applying knowledge about horses to an automobile. Do you think that individual would have a clue about how a car works? Obviously not. Yet today, we have economists, money managers, and bankers who are espousing things about cryptocurrency using knowledge they gained from a system that is rapidly disappearing.
This is what is causing all of the confusion. Those who embrace the new models being generated will realize how far off these people are. That is why the "experts" are quickly losing validation. They are being proven to be repeatedly wrong.
The next few years are going to make it abundantly clear what is taking place. We already see how this disruptive force is already worth trillions. As an industry, that is enormous. Consider how it is already rivaling the construction industry in the U.S. and starting to set its sites on healthcare.
No longer is this a niche market that can be overlooked.
The sad part for the establishment, this is only going to continue growing at an accelerated pace.
That is the future of cryptocurrency.
---
If you found this article informative, please give an upvote and rehive.

gif by @doze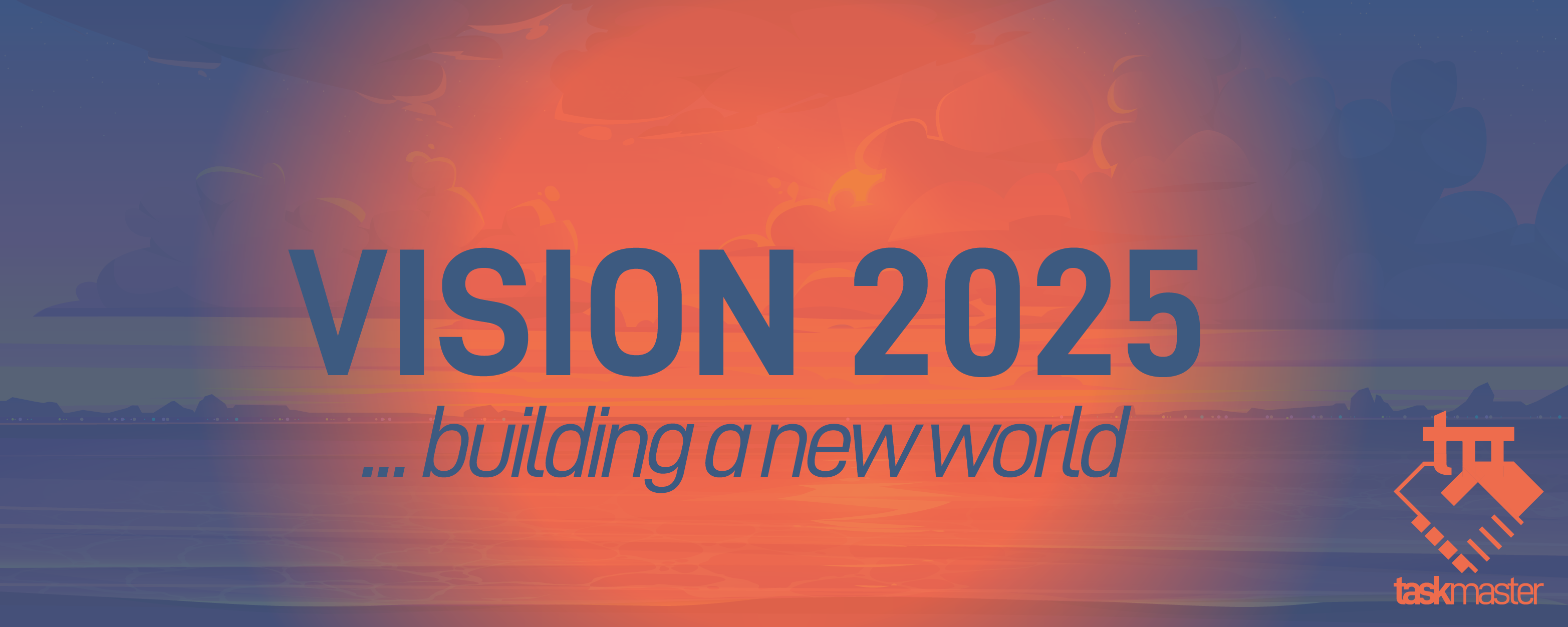 logo by @st8z
Posted Using LeoFinance Beta