The cryptocurrency industry often discusses the potential that exists. Often, when dealing with a new technology, the opportunities are enormous. One of the main reasons this is the case is because the industry being affected stagnated for a long time. Suddenly, a new technology can be taking on something that operated in a similar manner for the past 100 years.
When it comes to money and finance, we are seeing this situation starting to play out.
Certainly, over the last few decades, there were many innovations in the financial world. There is little debate about the impact of FinTech upon the traditional banking system. However, when we get to the core, little changed. The biggest difference is in the delivery mechanism, no so much in altering the core financial system.
This is starting to change. Cryptoeconomics introduces an entirely new technology that looks like it can upend what we are accustomed to. This is no different than what mobile computing did to the world.
@theycallmedan put up an interesting post that epitomizes what is taking place. It is evident that few understand what it means at this point since it did not make a whole lot of sense. There was something about Speak (which we can presume is 3Speak), a voice box, and a part of the brain. Obviously, the last two represent something, which is unclear at the moment.
Nevertheless, there was something that is vital in there.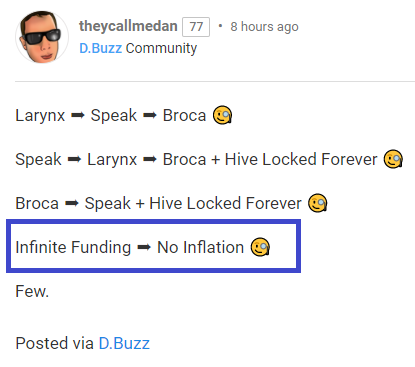 Source
Notice the part about infinite funding equating to no inflation. This is crucial.
Naturally, this is not much clearer than the rest of the post which will be, evidently, further explained in about 10 days.
Without knowing the details, what we do know is this team figured out a way to fund their project without inflation, on an ongoing basis. It obviously has to do with permanently locking up HIVE, which could impact the value on that token.
Is this a radically new idea that they happened to come upon? We will have to wait to find out. That said, it does show there are people out there seeking innovative ways to address some of the issues that plague us. Certainly, this is not something you see being posted on Marketwatch or Bloomberg. The present financial system is not looking for ways to infinitely fund things without inflation. In fact, the central banks are trying to do the exact opposite: they are desperately looking for inflation.
What is interesting is that technology, by its very nature, is deflationary. Since cryptocurrency, itself, is a technology, we might be entering a stage where the core element is deflationary simply by its existence. Isn't that a radical notion?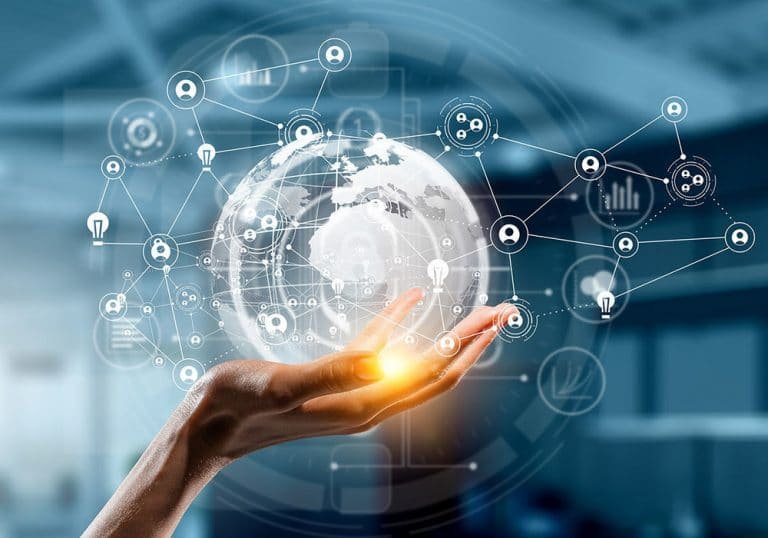 Source
The world has a massive distribution problem when it comes to wealth. Even within developed nations, we see it vary greatly. This is taken to another level when we start to examine the plight of people in different parts of the world.
Cryptocurrency offers a way out of this since it allows for experimentation and innovations. There are many who are very comfortable with the existing financial system and do not want it changed. That is sensible since they are the ones who benefit from it the most.
For everyone else, it is a matter of suffering along. This is where technological advancement needs to enter the picture. We are now at a point where the world needs an upheaval.
It is easy to forget that Bitcoin is only about 12 years old. Taken a step further, innovation really only began within the last 5 years. In fact, we only recently started to see the financial minds entering this industry on a larger scale. Before that, it was mostly made up of technical people.
With any technology, the end results are often different than what was initially thought. Few are able to see the eventual evolution of any technology. A great deal of this is due to the fact that innovators tend to take things in many directions. This is why the results can be so varied.
Since it is obvious that finance is at the core of most of what society does, a complete overhaul in the financial system will result in massive changes for society. We know there will be blowback from those in power. This is always the case.
However, with most things, if the benefits are there, it is an easy sell. Show people a better way to do things that provides then with a plethora of opportunities and they will take it. As long as it is easy for most to understand and utilize, it is a slam dunk.
We know there is a long way to go before cryptocurrency has the impact that many are projecting. Nevertheless, this can be sped up if the pace of innovation radically accelerates.
Are we to that point yet? It is never easy to tell without using hindsight. However, it does appear things are speeding up.
That said, the party is just getting started. It is will interesting to see where we are with this in, say, 5 years.
---
If you found this article informative, please give an upvote and rehive.

gif by @doze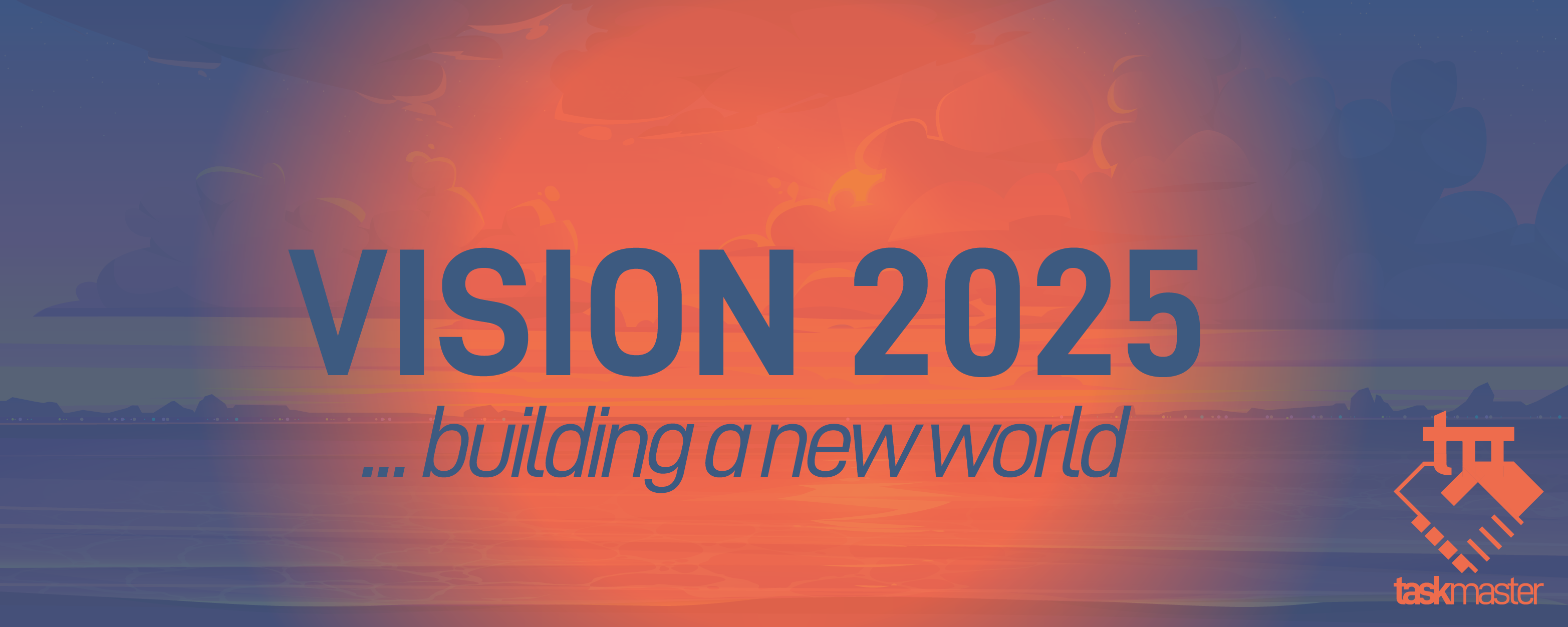 logo by @st8z
Posted Using LeoFinance Beta