I have made lots of stupid trade decisions over the last week due to a combination of tiredness, busyness and choosing to buy/sell when I didn't have the time to actually look at what I was doing. The problem was that I was otherwise engaged while big moves were happening and I had slivers of time to act - and I acted poorly from a decision perspective. It has likely cost me several thousand directly and a fair bit more in opportunity lost.
That is the way the crypto crumbles.
While I missed PHUD - Power Hive Up Day (HPUD sounds silly to my brain), I did make a conversion of 350 HBD which matured today (a little bit more in a few hours too), so I added 1500 HP to my stake, to push me to over 135,000 - A long way past the 10,000 I thought would be my max once upon a time.
And I think that this is where I would like to argue against the original marketing of Steem of
Your voice is worth something
Yes, it is - if used well - but that is not my issue. The issue is the direction that it points a new user, although this might be "user error" in the misunderstanding.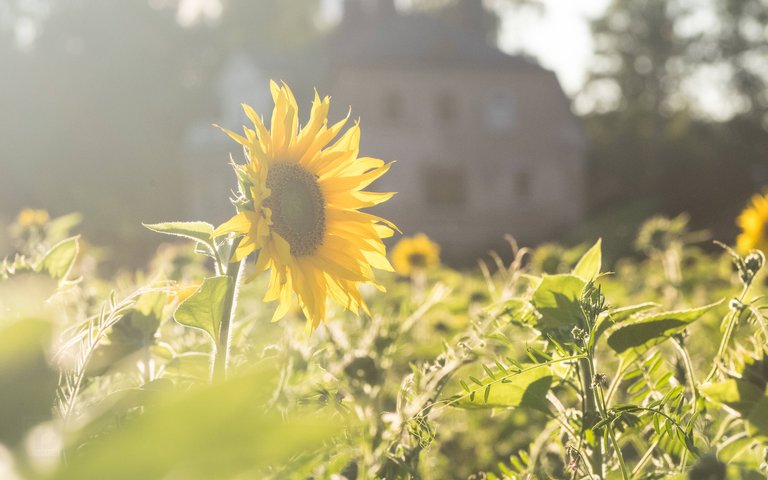 There has been more recent talk of Hive being a second layer blockchain, which means applications get built upon the Hive infrastructure, which underpins everything above. This infrastructure is governed through consensus, which is driven by stake - meaning the more stake one has the more weight in the governance a voice has. As I have said for a very long time,
Stake is your voice
What this then means is that yes, your voice is worth something, because in the form of stake it has a say in the governance mechanisms. A vital point for the security of the blockchain through decentralization. I think that the previous marketing pushed "earnings" as the currency itself that can be traded for goods and services, but the real value is earning stake - which is one's voice in regards to the Hive blockchain. What a person posts about and what is said has social value, but what one stakes has value to the infrastructure, which houses the community itself and this houses all social value.
What I am trying to get at is that earning Hive as if it is a salary is not actually the value of earning Hive, the value of earning Hive is the ability to grow one's voice through building stake - Your voice is worth something in the form of stake as it is your voice that provides the security of decentralization as well as the direction of future governance decisions of the blockchain and is a vital component in the future of everything to come.
The social platforms of Hive where people are authoring posts are already second layer solutions, it is just that they are currently attached to the first layer of the infrastructure through the pool. If for example hive.blog created an SMT and detached itself from the core HIVE inflation pool, it would just be another application.
Now, no application that can access the pool directly will remove itself from access willingly, because pretty much all know that the HIVE pool is valuable. While some people think it is valuable because it can buy them lunch, stakeholders understand the value because it underpins everything to come, all of those second layer applications. Because no application (most) applications will completely detach themselves, all become somewhat reliant on the HIVE pool for their earnings and in some way, this becomes a crutch for development, as rather than building an application that attracts both users and investors, they can "subsidize" the user experience through being able to offer access to the HIVE pool as well.
And this is the thing that all developers will have to start coming to terms with eventually. While there is still the possibility to do this, the reliance on the HIVE pool will eventually end one way or another. This means that applications will have to learn to fly by themselves with the benefit of being on the Hive blockchain not the rewards pool, but the access to the many communities that are bound together through the Hive blockchain infrastructure and service fabric.
This fabric can be woven strung through the decentralized nature of the staked user base - which means the staked user base has to be decentralized. For four years, this process of earning voice has been ongoing and those who understand the value of stake have been doing what they can to earn more, some in healthier ways than others. But, stake is one's voice and one's voice has value when it comes to the infrastructure layer of the Hive blockchain. It will also likely have voice in the second layer services also, but that is value-added potential - the core value proposition is owning real estate on the network - real estate that is unlimited, but expanding at a predictable rate.
At some point, getting stake will be like buying real estate in London. New York or Tokyo, it is possible, but one will have to be prepared for the cost of location, location, location. The second layer solutions can also be invested into of course at likely a lower cost, but it will also have a narrow view of the network. Owning stake on the first layer means having exposure to 360° views of the entire network, even though an individual doesn't know all that is going on in the cities above.
What I mean by this is that having stake (voice) on the first layer not only supports the second layer above, it benefits from all second layer value additions and is protected by the diversification of the second layer solutions above it. One does astronomically well and a huge amount of value can be added - one fails completely and the downside is very limited. First layer stake is far more valuable than the value of the Hive it currently or perhaps ever has - as it is what will always be able to reap value from the layers above as it is this stake that makes those layers possible.
I don't know if you see stake in this way, but when it comes to the discussion about first and second layers for the future, it is good to remember that there has to be "owners" of the network in the same way that for the internet to function, the cables have to be laid and the satellites launched. Your ability to read this article now isn't because you have paid for the internet access, it is because the infrastructure of the internet allows you to use it in this way.
For me "stake is my voice" which can also apply to the way I use it in regards to the direction of the HIVE inflation pool, but more importantly, it is my voice in the governance of the future of the blockchain and this is likely to become more important the further we go. While not everyone will agree or believe there is value in this, that is a decision that each of us make, but at least make that decision from an informed position, rather than on assumptions of what you think is valuable.
Under the current blockchain rules it is possible to participate and earn a voice in the future, but potentially at some point, that tap will be closed and the only way in, is to invest directly. A lot of people won't like the idea of investing their own capital - but a lot will because it means that people will likely take their investment more seriously and look to protect it, not squander it away. Investors often jump on the bandwagon of other investors, because they have an understanding that if everyone is investing in, no one wants to lose their investment, so each will mitigate risks and behave to generate value - which tends to create stability and increase returns.
What you say and how you use the voice you speak and the voice you stake is up to you - but every action has consequences.
Taraz
[ Gen1: Hive ]
Posted Using LeoFinance