With seventeen people coming to dinner and so many things on the Christmas to-do list, my wife was clever (usually is - but don't tell her I said this) and almost two months ago, ordered a Christmas cleaner. They would come in and vacuum and mop the floors, dust a bit and that kind of thing - nothing too strenuous but in this house, quite time consuming. This would free up our hands to do other tasks, like cook an 8 kilo (17lb) ham on the bone, which will take around 28 hours in the oven.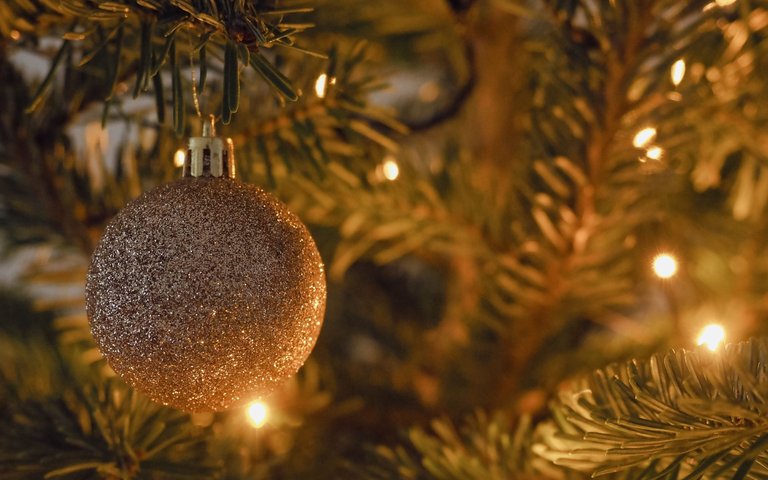 So, after waiting for a call to confirm times, my wife got a little worried and called the service yesterday to ask what was going on. As it turns out, the person they had "booked" to do our place, QUIT almost four weeks ago! When asked why they hadn't called us the answer was, "We didn't know who that person was meant to service" - apparently, they had farmed the work out, but had no records of who got what. Brilliant administrative work right there!
So now, after planning around having a few extra hours to prep, we have to clean our own house - like poor people! Well, that is not true. This would have been the very first time we have ever hired anything like this service before and so far, we aren't going to do it again anytime soon. It is funny how experience affects future decisions and feelings, especially if it is the first experience.
Our home-cleaner virginity was taken and, it was very disappointing.
No satisfaction at all and we are going to have to get to then by ourselves. I am just glad that we didn't pay up front for it - it was going to be more a "leave the money on the bedside table" affair.
In Finland, there is actually a tax rebate for using these kinds of services and quite a few people I know are starting to have home services themselves. Things like spring cleaning help, a bi-weekly carpet banging (that's a thing here), or bi-yearly windows clean. This is quite a good thing as while perhaps not necessary for everyone, it does create employment and frees up time for other things too. It is still a bit weird for me to pay strangers to come into my home and do what I (my wife) can do for free.
However, I would far prefer there to be more decentralization in the process, where people would be able to get additional income from doing these odd jobs on the side in their local community, if they choose. I imagine that there will be localised neighbourhood application or suite of apps for this, allowing people to find the person to change the light bulb or a babysitter, with verification and track record inbuilt, like an Uber.
With the growing need and drive for "side-hustle" businesses to add supplementary income streams, I think it would be highly valuable and well supported. This would tie into other aspects of experience too, where people will get paid to do heir hobbies, whilst getting the sense of accomplishment through creating something and, the good feeling from helping people out - leading to potentially, a healthier outcome and stronger community.
I know that for me, I don't mind helping out the neighbors from time to time, but I know them. There are plenty of people around here who would need help, but wouldn't actually ask for it, because they don't want charity from strangers. However, when they have to pay for it, it gives them license to be a customer, and customers are allowed to ask for help and service and, there is an accountability aspect to it, meaning that the relationship between supply and demand is more formalized. This means that people will get the help they need, but still have some of that local connection, since the help will be provided by paid locals.
This might seem weird in some respects, but if your neighbor was an electrician, you knew they did good work and wanted them to work on your house, do you expect them to do it for free? You might want it, but it is unlikely to be free, however "mate's rates" might kick into gear and it will be a bit cheaper. This means that everyone benefits and it is a win-win in the community.
There are so many things that could be serviced in this way, where for example, if someone is looking for a family photographer, a hairdresser willing to do house calls on short notice or, someone to cut the grass or water the plants, it can be arranged, verified, tracked and paid for through a largely autonomous DAO, without having to have middleman services to organize the handshakes between provider and client. And, from a tax perspective, it cold also be calculated locally and other legislation adhered to if necessary for some industries, like for a plumber or electrician to qualify the work done and cover for insurance purposes.
I do think that these types of applications are going to explode in number and utilization over the next few decades in the same way that the "food delivery" services have done over the last few years. This also taps into the current conditions with more people staying at home and looking for additional income streams. Not everyone can build digital content, but this would close a gap to those who have real-world skills that are in demand, without them having to travel too far from home.
Once up and running and part of the normal daily practice, this could expand into all kinds of goods and services, as well as encourage people at a local and practical level, to see what kinds of skills they have, that others might be willing to pay for. For now though, this doesn't exist in my area at least, so I am going to have to go and do all the cleaning by myself.
Well, I will help my wife a bit.
Taraz
[ Gen1: Hive ]
Posted Using LeoFinance Beta