Not long ago I received an email from Wirex, saying that funds are safe and services are operating as usual as no current Wirex cards in the EEA are issued by Wirecard, which has filed for insolvency in Germany and had its operations shutdown in the UK, as almost 2 billion euros is "missing" in what appears to be an accounting fraud, with the Financial Conduct Authority investigating. It is because of these incidents that DeFi projects and services are going to become ever more important and popular and hopefully at some point, more accessible across the globe for users at every level.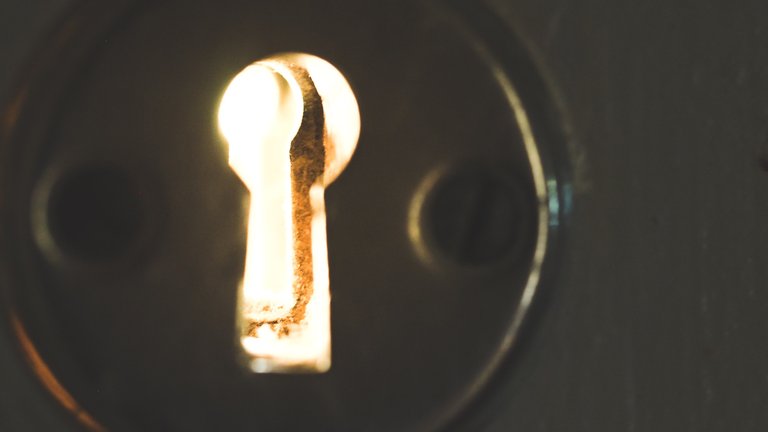 After holding a Wirex card without using it once, mine got cancelled and I had to reapply to get a new one. I have this as a just in case scenario to spread a little of the risk of local bank reliance. While I haven't used crypto myself, I should probably start using it for something in order to support the shift away from firstly the centralized middlemen services and then from the centralized currencies themselves.
While many will argue about whether something is decentralized now or not, it is a silly argument, as it is such a large move that it isn't like flicking a switch and the changeover happens, it is a progression through incremental change that will be facilitated over time by all kinds of events and communities. I see it like cleaning up the environment, there is no instant remedy, it is a process of a bit at a time, where many people have to pull some of the weight.
The key to making the shift is participation and this has to happen at all levels from all kinds of perspectives. A lot of us are waiting for big players to lead the way, but in order for crypto to be an economy of the people rather than one designed to extract all it can from the people, it has to be driven and owned by us. That means that our participation isn't as enduser consumers, it is as leaders of industry itself.
This is where the value of the decentralized ownership model of Hive is apparent in my opinion, as it not only lowers the barriers of entry into investing to own enormously, it encourages active participation in the space that drives learning and financial literacy for every user plus, it provides a space for almost anyone to build solutions suited to local conditions and serve them directly to customers. Even at the base layer, the relationship between content and curation is a direct relationship and when transferring HIVE tokens, there is not only no middleman processor other than the blockchain itself, there are zero fees. Applications that can leverage and handle transfers at the payment layer so that purchases can be made without ever having access to funds are needed. For example, a proximity pay app that transfers directly from a Hive account into that of a vendor.
I think that crypto can revolutionize the way funds are distributed around the world as it leverages infrastructure that already exists through apps, while keeping funds safe, costs down and allowing even the smallest amounts of value to be transacted free of charge. The "free transactions" on Hive are a massive benefit for the infrastructure and should be talked about and innovated upon far more than they are.
What we can see in the tumultuous world today is that massive variances in economic outcomes causes conflicts - what a surprise. The system has been designed and refined to create these vast differences and then they leverage the conflict to drive the value ever upward to a decreasing amount of pockets. The system is very much broken and no matter what country one finds themselves in, it is only a matter of time until the weakness spreads.
The problem isn't the economics of the system, it works as intended - the problem is in the distribution conduits that work like a corkscrew water pump that draws value from the lower reaches continually upward, with the problem being that the system is so refined and effective that there is very little "trickle down" and eventually the well runs dry and the screw ceases to function. Everyone loses.
Distribution of resource matters and especially when it comes to "money" of any useful kind, as money is a marker of value that can be used to trade for goods and services that have real value. If the supply demands value for the trade and the those who demand hold no value, the economy doesn't function. In the past we would trade our own goods and service directly for those of others to fulfill our needs, then we would trade our skills for a monetary salary so we can buy goods and services of others - but due to technology, this is breaking too. It was always broken however, because we would trade our skills for a salary that was less than what our skills were actually earning - it is just that now with the continual drive of technology to create an ever more efficient and therefore profitable business model, the cracks are forming and widening ever faster.
So, the next step as I see it in the evolution of value is to create a hybrid approach where we return back to the direct trading model of goods and services for our needs, with currencies that we own. Not only that, we are able to pullback on the ownership of business models in a way that means that we are all owners of some kind and while there will still be differences in outcomes, there will be far more trickle and splash to many more economic participants. Not only that, due to a highly distributed ownership model, it will be nearly impossible for individual outcomes to get as imbalanced as they are now, as the entire community are owners and will self-regulate and challenge the distribution, without any being able to have a large amount of control over the distribution conduits.
While the system is broken, there is no clear solution and whatever is attempted will take a very long time to have a lasting affect, the future of the economy isn't bleak, it is exciting and for the first time in the history of our species, has the potential to start working for us to empower our creativity and secure a higher standard of life experience for most. However, it requires participation and support, not the reliance on a few to provide for the rest.
The economy isn't broken, the system is. Economy is like diet, it isn't something you go on and off, it is the everyday behaviors that affect our condition and depending on how we eat, it can support the improvement of our health or the degradation into illness. Currently, we are economically very sick - we can do better.
You have your keys - turn them and unlock the door to the future.
Taraz
[ Gen1: Hive ]
Posted Using LeoFinance