A few days ago I got a message from a friend asking for some advice and I found myself questioning the question, the intention and their motives.
Question: do you know any forums where knowledgeable people discuss crypto projects and their merits? I'm planning on making some investments, and from what I've gathered the next couple of months would be a good time to take action. Everyone says "do your own research" before investing in any alts, and I'm trying to find places to do that. Or is it more a matter of joining the community of the crypto project itself?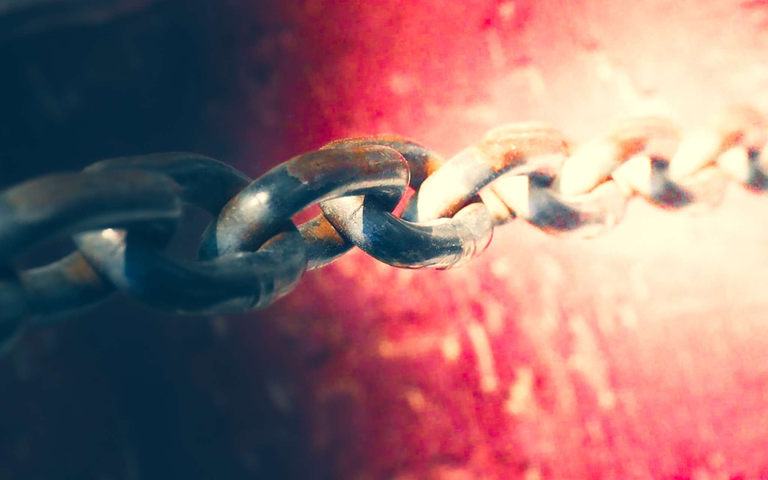 Seems honest enough and it is, but what made me start questioning their motives is what I have started thinking a lot about myself over the last months, years - decades?
Why am I doing this?
No, I haven't been in crypto for decades. But, I have been questioning my life purpose for as long as I can remember, because I consider a life without purpose, meaningless. And since getting into crypto, I have realized that economic behavior is vital to our well being as a society. If someone wants to improve the world for humanity, it is going to be done through economic action.
This isn't about making more money that can be then donated to help the needy and downtrodden, because that is a losing game. That sounds terrible perhaps, but there is a reason that they are needy and downtrodden in the first place and if the cause isn't dealt with, helping will ease suffering, but it will not find a solution.
When it comes to investing, we have to consider why we are investing and then think about what we are comfortable investing into. If it is just to make money, it is purely about the return, meaning that we do not have to think about our belief system or moral profile at all. For instance, if the most money can be made by investing into child exploitation, that is where we would invest.
Is that what you are into?
I know I am not, and the more I think about my own future, the more I come back to making costly financial decisions that reduce my return, but are aligned with my belief system and moral position.
Stupid, eh?
As I have said for many years now, I believe that most people in crypto don't give a shit about crypto as a technology or a framework for a better economic system that distributes wealth. Instead, they are only in it because it offers a better chance at a ROI that they can't get elsewhere. I think that most people are greedy.
Am I too cynical?
Perhaps. However, that is my belief and it has been developed through years of observation of many people "in" crypto who at the nearest convenience, get out of crypto, either because they hit the gains they wanted or, they were scared of the losses. Think about that for a minute, where people get out of crypto because they are scared of losing money.
It is laughable, isn't it?
Yes. They will lose money, but if they believe that fiat is a broken system that needs replacing, why are they scared of losing it? If they believe that crypto is the future of the economy, why are they getting out?
I get it. No one wants to lose. No one wants to live a shittier life because they backed the wrong horse. No one wants to lose their current position in the economy and fall backward, Even though they know the economy is a fucking farce.
Part of the challenge I find myself in is that most of my economic life is in the fiat world, where I earn fiat and then spend that fiat to buy my food and pay my mortgage and bills. We are all like this, which means that even those who are actually in crypto, will have to use fiat to reference the value of it, otherwise it is hard to make sense of it.
For instance, for every cent HIVE increases on the markets, my HIVE value increases by $2500 dollars. But, from the perspective of HIVE, it doesn't increase at all. 100 HIVE is a 100 HIVE, whether it is worth 30 dollars, or 30,000 dollars.
Because of the way we have been conditioned to price everything in fiat, we are going to have to learn how to reevaluate our lives. For instance, rather than looking at crypto like fiat, we should be looking at it more like a commodity, something that is tradeable for what it is, rather than a marker of trade. Money is a concept, crypto is a thing. For instance, my account is my account and as such, has some value. As does a Splinterlands card, or a Bitcoin. These bits of information are tradeable for something else.
Is the value of my account the value of the wallet, or is the reputation I have built included? Is the value of a Splinterlands card the hash that defines it, or is it the ability to impact results when playing? Is the value of Bitcoin what it is worth on the exchange, or is it that there is a scarcity model?
We should be considering these kinds of questions, because it is part of the redefinition of value that I have been talking about for many years. In order to improve distribution, we have to relabel what value means, because how it is defined now means that the worst behaviors that cause the most harm, are the most valuable and, that value is controlled by a tony minority of people willing to do that harm.
Do you think the world should have a better distribution of wealth throughout the economy?
Think about that for a moment in connection to your desire for the highest ROI. If you want the highest ROI, you don't want better distribution, because you want as much as possible to flow to you. The only reason that you want better distribution now is likely because you are one of the majority who don't have enough. And, if you are one of the ones who does have more than enough and still want better distribution, it is likely out of some sense of guilt.
The fact is, most of us don't want better distribution, we want what is better for us.
That is okay. However, because the economy is designed as it is, the playing field is uneven and those who have been benefiting from the slope, have no intention of bulldozing everything they have to build a system where they have to compete on a level surface. They want to keep their high ground advantage and if possible, increase the height of the walls.
This is possible because of the economic mechanisms that are built in a way that only some people are allowed to have access, while the rest are punished for not having access. It is a system where the wealthiest can hide their money in offshore bank accounts, whilst the rest have to pay for the privilege of moving their money between two bank accounts that are both theirs.
Do you see what I mean?
Does the average person "in crypto" really know why they are in crypto, or are there there because they believe that it is where they will get the highest return to increase their fiat value? Are we in crypto to make the economic world better, or are we in there to make ourselves wealthier?
What is our intention and motivation?
I know mine. I have known it well before crypto was a thing at all, because it has always been the same. As idealistic as it is, I want to be part of making the world a better place, or die in the attempt. This doesn't mean that every action I make is one of charity, but it does mean that the general direction is looking to improve the systems I can control and those I can influence to head down that path. Before I knew what crypto was, I already had the mindset.
As I told my friend:
The majority of crypto communities are full of shills who barely understand what crypto is. And, it is impossible to know if they have any skin in the game even themselves. It is useless talking to people about investing who have no investments because the only advice they can give, is unbacked advice, where they have nothing to lose, except reputation. And, since the majority are faceless and nameless, they have no reputation.
Yes, DYOR but not only into a token or a community, but into yourself and discover whether you are wanting to invest into crypto because you want the highest ROI, or because you want to support the chance for a better economic outcome globally - Because, it might change which tokens you are going to buy.
I want all of those good things in my life too. I want to live debt free. I want a nice house. I want holidays when and where I choose. I want to be able to support my wife and daughter so that they can have access to opportunity. I want many things. But, I am not willing to sell my morals out to have those things.
Stupid me.
Do we have integrity?
That is what the transparent code is for.
Integrity of the rules. Integrity for ourselves.
Taraz
[ Gen1: Hive ]
Posted Using LeoFinance Alpha