While I am excited about what Leo Finance is preparing with wLEO, as it allows me to get in and start learning more, I think the largest benefit of DeFi is that it serves as a proof of concept for much larger operations and introduces better ways to organize ourselves and our economies. For a long time, the banking and insurance sector has been pretty much untouchable for the normal Joe, but through decentralized lending pools, even the smallest investors can start getting involved and seeing a relative return on investment.
I think that if there ever was a good usecase for blockchain, it is to take decentralized control of the financial transactions of our lives and put them into a trustless co-op system, taking out the middlemen operators and limiting the potential for collusion and manipulation. We become our own banks. We are a long way away from that perhaps, but DeFi seems to be testing the waters and creating a few ripples in the process.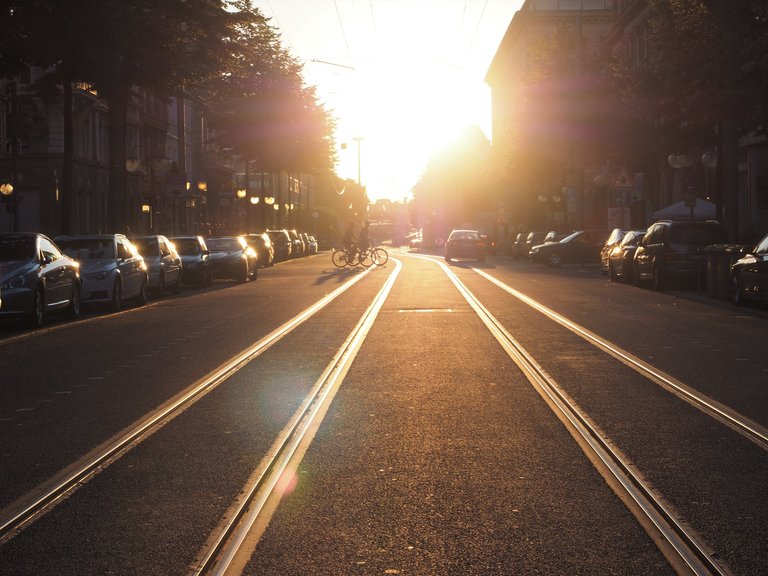 For example, I wonder if the tally of all insurance fees and all insurance payouts of Finland were totaled up, what would be the difference - considering insurance companies are making profit. Nothing stops the citizens of the country to do this for themselves, except for the ability to organize it and account for it - but this can become much easier in the future. I wonder what would happen if the same was applied to tax, where instead of it going directly to the government, it sat in a "resource pool" of the people, where every transaction would be accounted for - would that change how tax money is used, would it change the creative accounting processes of business if all financial transactions had some level of transparency so that the system always zeroed?
I have always wondered how many people would be keen to go to war if they were billed for it monthly. For example, to cover a trillion dollar "public" cost in the US, every citizen would have to pay about 3,300 dollars a year, or 280 dollars a month. But with a 60% employment participation rate, that is almost doubled to around 500 dollars a month or 6000 dollars a year. For those counting, 6000 is almost 2 full months of the median salary in the US - before tax.
Essentially though, these amounts are spent on all kinds of things, but we as taxpayers don't really "feel" the cost because we don't see it directly, even though it is definitely incurred. Would transparency and a direct transfer to support make us think twice about where money was being spent? This of course gets complicated at scale due to differences of opinion on what people find valuable - but, is it impossible to approach at scale?
Previously, yes, it was too hard, as we just didn't have the infrastructure to organize ourselves to come together as a group, so we created systems of people who managed things for us. However, once managed, the incentive to manipulate for "personal and group" benefit took hold in a way that increased power for the few and decreased it for the many, so that the few were in unassailable positions and could effectively make and break laws due to the resources at their command - the many's resources.
This system falls apart once transparent however, as participants will soon learn that they are being bled dry and that their struggle through life need not be quite as difficult. And then, we consume differently, including the narrative that has been fed to us since born - that we can't manage ourselves, that we can't trust each other, that we need to have a master. However, making the change is difficult because part of the system has been to build a culture of mass reliance on the few and proxy our resources to them to use as they see fit.
This doesn't mean that all of the functions of the government are destroyed of course, as things still need to be organized at some level. It just means that rather than us being subjects of the government, they are truly working for us, the way it should have always been, as we control the government through resources, not the other way around. The paradigm shift toward this kind of economic revolution is difficult, especially since we are still incentivized to keep the status quo, to keep things unchanged.
While this is outside of my wheelhouse, I predict that the move toward trustless systems will not only see a change in the way we think, it will drive the development of mechanisms and tools that can help us better manage ourselves, so that the economic revolution will be supported by a technological revolution running alongside - with each feeding off the other so that they intertwine and integrate into the fabric of our lives. At some point, decentralized finance just becomes, everyday financial services.
It is impossible to know exactly what the future will hold for us all, but one thing is already known, the global economy that is currently in service, is fundamentally broken and needs to be replaced. Any move toward questioning it and trying to find and build alternate solutions is an important step in the trial and error world in which we operate and will prove valuable if it can close the gap between where we are today and where we need to be tomorrow.
Our participation today, however irrelevant and insignificant it might seem, is part of a much larger conversation that needs to be had and every transaction we make toward a different economic outcome, adds weight to the argument - a discussion driven by the untrusted cooperative.
Taraz
[ Gen1: Hive ]
Posted Using LeoFinance