Soon but hopefully not too soon - I'm not a fan of mainstream stuff ;<)
This was a tongue-in-cheek comment of wanting Hive to become mainstream popular, but not too soon, because once it does, it loses some of its charm. Which is quite interesting, because it is true and untrue simultaneously, because it depends on which part of Hive you are looking at, at the time.
When you imagine what "Hive is", what do you see?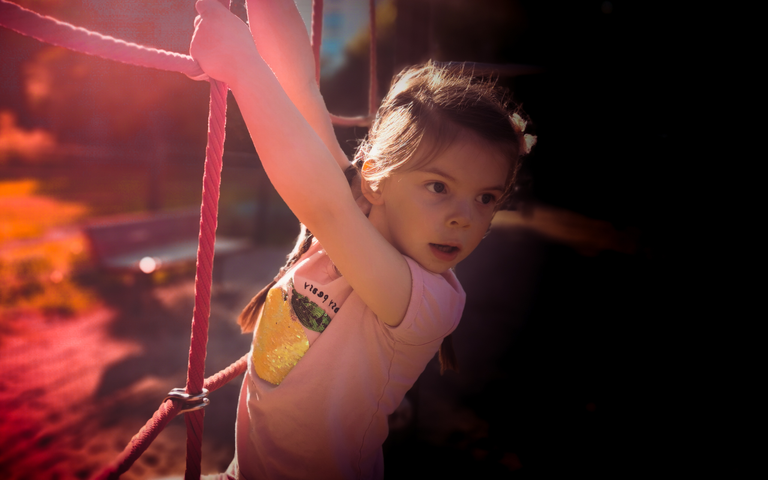 Is it the blogging layer where you are reading this, or perhaps you see it through the lens of Splinterlands as a gamer, or maybe you are even using it to speculate on tokens through Hive-Engine?
What is Hive to you?
Well, those above are Layer Two applications that reside on the Hive blockchain, but are not Hive itself. Hive is the Layer One below, the code of the blockchain, the thing that gets hardforked that affects the interaction between the layers and enables the applications to do what they do.
However, visualizing what Hive is becomes very difficult for those unable to see the "matrix" of all the code, as most people are just not built that way, with the exception of some of the devs. So, we all hold some visual representation of what Hive is to us, where for example, I probably see it through the lenses above of blogging and Splinterlands, because that is where I spend the majority of my time. Having said that though, I also have a "pretty good" (not overly technical) understanding of how Hive as a platform ecosystem functions, both through experience on Hive over the last five years and through my IRL work, which is "similar" in many respects, albeit coming from a different perspective.
But, what Vincent was saying is very interesting, because it is how many people feel. Once something gets popular it can lose its fringe appeal. But in regards to Hive, it is kind of like an early internet user saying,
Now there are 1 million people on the internet, it has become too mainstream and I will stop using it.
At its core, the internet itself is very much like the Hive first layer, where it is just a lot of strings of code stuck together to form a set of rules, that enables the second layer to work with. But, without the second layer, what is the point of it? Even the very first transmission of the failed message that resulted in only the first two letters going through of "LO" to login to the remote computer - required an interface of some kind to visualize both ends, otherwise it all becomes a useless blackbox. Now, while a lot goes on in the background we never see, the only reason for the internet is to be able to transmit information of known kind at one end and rebuild it into something useful at the other end. It is just communication, and without having an intelligible output, it becomes useless.
This also depends on the intelligence of the receiver.
But, the infrastructure is vital in ensuring that all of the communication above can be "intelligent" in the sense that it is useful to us, regardless of what we are doing. For most people, all we do now is live our entire daily lives online, where everything we do has been facilitated in some way by the internet, whether it be our banking, the way we met and interacted with our partner, or the many designs that were passed through email servers and document repositories in order to get our phone made in the first place. Almost everything we touch in our daily life has been parsed through the internet in some way, at some point to make it possible.
But, what does this mean for Hive?
As I see it, what Hive actually is as a platform, is an enabler for creativity and has the ability to replace the way we "look" at the internet. As rather than seeing it as we do as a transmitter of information to satisfy our needs alone, it also becomes a place for average people to build directly onto the infrastructure itself, which I think is interesting. What I mean by this is that if you write on Facebook, what is actually happening is that your information is stored in their servers around the world. However, when you write on Hive it is stored on the blockchain (yes, still on servers) forever. This is the immutability aspect, but what it also means is that we all become a part of Hive at the base layer, at least through transactions.
However, no one need actually worry much about this, because of the interfaces are the way we visualize it and this is also why it doesn't matter if Hive explodes into the mainstream, because what does that actually mean? If for example Hive Blogging explodes and 100M people join up, it completely changes the experience of bloggers, but has near zero effect on how Splinterlands players interact with Hive, other than making RCs more important and creating accounts a challenge!
This means that no matter how popular "Hive" gets, it doesn't mean that all of the Hive interfaces that look at and interact with the blockchain will become popular. However, it is likely that if one interface had a huge amount of success, there would be a splash effect, so many of the current interfaces would benefit, as new users start to explore different aspects of Hive, changing the way they visualize Hive.
And this attention on the platform will start to attract developers who will also find things like the Hive Development Fund (HDF) interesting to use to offset the costs of their foray into Hive. This means that they will start to build new interfaces on the Layer One code to serve an audience in the hope to generate demand, just like on the internet. And, these new businesses will start to bring what is already available on Web2 onto Web3, as well as utilize the new capabilities to empower them further.
All of this results in an expanding ecosystem on Hive that will increasingly connect with other Web3 interfaces across the internet, to become a creator and consumer paradise. With all the new interjections of crypto and blockchain capabilities, it is a potential renaissance of the early days of the internet, as it opens up more blank canvas on which to paint in all directions, meaning that there is a lot of fringe for anyone interested.
And, it couldn't come to soon, as the "traditional" internet has been commandeered over the last decade to become owned by a handful of companies globally, who use it to manipulate us into making more money for them. It has become a place that crushes the creator, not empowers them, as monetization models are in the hands of the centralized administrators and corporations, not the audience that consumes them.
And this is why the distributed ownership model of crypto and the infrastructure is so important, because it enables us as the creators and the consumers to build a more direct relationship with each other, rather than relying on the handful of corporations to deliver the experience to us.
But, Vincent need not worry, because it is unlikely that Hive is ever going to be as mainstream as Facebook or Instagram, because that is not what the industry of decentralization is about. What it can do is capture 100 million users through its various interfaces and empower them to take part in the decentralization of internet ownership globally, so there can no longer be a monopolization of information distribution again.
And with that at stake, who can possibly get bored?
Taraz
[ Gen1: Hive ]
Posted Using LeoFinance Beta