Last night I read a post by @aggroed looking at the TA of Hive at the moment and a wild prediction of the price of HIVE at the end of the year, which he labelled as such. His prediction? 80 dollar Hive.
Okay, @aggroed obviously started his weekend and got into the medicine cabinet a little early this week, as I think that sounds pretty insane - although not necessarily out of the realms of possibility if a whole lot of planets, stars and galaxies align - and all the gods make an appearance and endorse Hive directly in written form.
Yet, while I think 80 dollar Hive is a little unlikely, I think it is interesting to think what that would mean, considering my account value with about 200K Hive would go from about 20,000 dollars from the start of the year to 16 million at the end. With that kind of value, I would probably think about taking a little out finally to finish my house. You?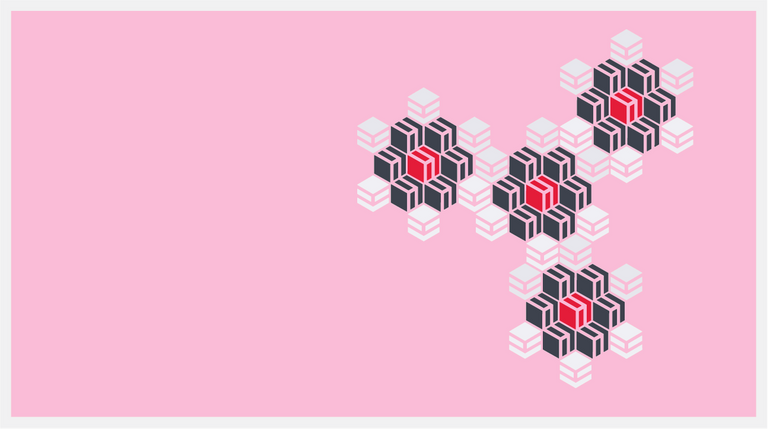 What I wonder is if the value of Hive dramatically increases, with dramatic being anything from one dollar up, how many people would have regrets of how they have acted on Hive the last four years. What I mean is, we hear so many anecdotal stories of people saying "If I hadn't sold in 20XX ..." stories about Bitcoin and Ethereum and others and will this arrive on Hive.
But it isn't just about the selling. How many people will regret their approach to the community and platform, where rather than building up their presence, they did what they wanted. There are many accounts here that I haver talked to over the time who say "I don't care about earnings" but many of their posts are complaining about the rewards on Hive, which means, the rewards they themselves get.
I have also always found it curious how people who say they are in need and complain about the rewards they get, don't act in a way that is supportive of getting out of the need and providing for themselves. In my opinion, if a need, it requires servicing, but I think people will favor what they want instead. Many seem to think that they should be able to earn on whatever they want to produce, without considering whether it is what people are willing to consume it, let alone "pay" for it.
A lot of people seem to think that because the HIVE comes out of there is is no cost to the upvoting accounts, but this is not true and it is more than just opportunity cost. In order to distribute from the pool, an account has to hold HIVE staked, which is risk exposure in several ways. Not only is there the lost opportunity to sell, there is also the lost opportunity to trade on the spikes, which can be very costly indeed. Yet, there are many accounts who have done just this, powered up and are spreading a little Hive around, even though it costs them opportunity.
I think some of these accounts will have regrets too, because they have foregone many opportunities along the way, while many of the people they have supported have benefited on the markets. However, once those highs start to arrive, they will be happy that they held, even though they could have held more, but as is the case in every bullrun, there will be people complaining about they didn't have the opportunity to collect any tokens prior to - even though they may have been on the platform four or five years.
While this sounds very critical, if an account has been here since 2016 or 2017 and hasn't earned a significant amount of HIVE, they have done something wrong by choice. What I mean is, there has been a massive amount of opportunity over the years to earn tokens of various kinds, but it requires building an account presence, which might not align with the "wants" of content delivery.
There are always going to be skill and suitability variations between people and the landscape can ebb and flow to support different kinds of skills over time, but it does require paying some attention and perhaps being willing to prepare to be able to take advantage. For example, I am lucky because I can write okay, but this isn't something I was born with, it has been developed over time and my journey on Hive has taken a massive amount of work to get to where I am today - work that I am near 100% sure that the vast majority would never undertake considering the uncertainty in the future value of the activity.
To do this, requires a mindset that values the future, as well as the present, which is somewhat of an entrepreneurial position. Because I believed that my product has value, I have continually pushed to build the business around it, this has been both fun and heart-breaking at times, where while I love the writing process now, I also value the potential of the future and there have been many times where I have felt that all of the work I have done, will be torn away and be left valueless.
Last year, Due to Covid, I came very close to losing my consultancy business that has taken eight years of my life to build, something made more difficult since I am not the stereotypical business owner of this kind in Finland. With all the other pressures happening simultaneously, this exacted a toll on me and my family, but there was no way I was going to lay down and let it die, because I couldn't do what I want, because conditions weren't suitable.
As I have said many times before, the majority of value is created in the mud, at the times where there is high uncertainty, high risk and very low clarity. This is where all new is developed, all future unicorn companies, all world-changing industries. However, this is not where most people will spend their time, as we as humans like certainty, we like to do what we want.
While I think there is a better world possible where the majority of us have increased opportunity and well-being, the fact is that there is going to likely be a Pareto principle in play, where twenty percent of the population cerate 80 percent of the opportunity. In the past, this twenty percent has kept the value for themselves because they think that they deserve it because they did the work, which seems like a decent position, until recognizing what a clusterfuck of a world we have created through this, one where the 20 percent of owners have been whittled down to the one percent, even though the 20 are still doing the work.
But nothing comes for free and while we can look at this as having to do the work first, there is also the position that if we want to live in world that is clean and society isn't at each other's throats and we are at constant risk of being victims of violence, there is a cost to that too. That cost is most likely going to be carried by the producers, as the other 80 percent who make up society just don't have the will or suitability of skill of the moment to add significant value themselves. However, if the process of development is handled well, we are able to build an economic system that is able to increasingly capture more value-adding participants, by building gateways to include a wider range of skills of value to earn.
Last night, @abh12345 wrote a post on it's not what you earn, it's what you spend and I will add to that, it is also HOW you spend it. If that magical nd highly-unlikely 80 dollar figure arrives to HIVE, I suspect that while I would take some value out, what I will most likely do is see how I can add more value to the network in how I spend it. This will mean supporting all kinds of activities, including new projects, project teams and communities that can use their skills to build infrastructure and services that capture more of the skills we value.
80 dollar Hive would give my current account stake a 600 dollar vote, 10x a day - 6000 dollars worth. Even if I am taking the 50% curation, that can support a team of 20-30 people in several projects, building applications of some kind in the hope that we can bring value to the world, in ways it didn't exist earlier. The potential for Hive is far greater than the value of the pool, it is the value of everything that can be built on it that adds value to the world as a whole. It is a community of startups and a process for incubation to develop what we need as communities and a global society to continually develop solutions for the challenges we face.
Perhaps if, a whole lot of planets, stars and galaxies align.
Taraz
[ Gen1: Hive ]
Posted Using LeoFinance Beta