While it would be fantastic if we all came together and sang Kumbaya by the fireside, it isn't going to happen as we are all living in a variety of conditions, have different needs and are incentivized at the individual cellular level in a highly diverse range of ways. What this means is that no matter the system created, there is always likely to be those who will look to use it in ways it was not designed to be used meaning - Ab-use - wrongly used.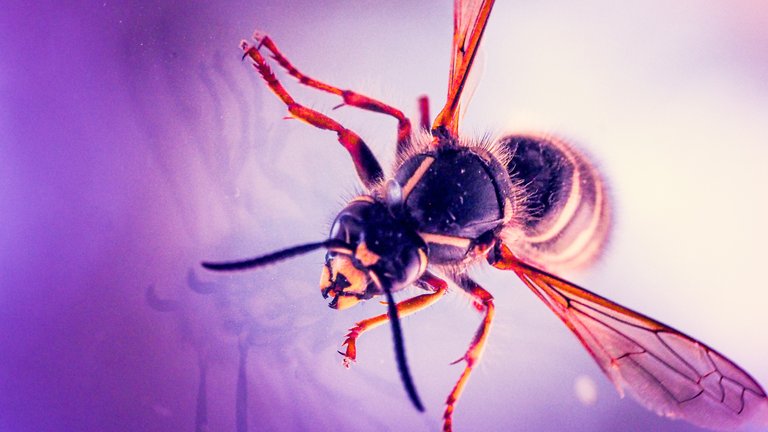 Systems are tools and just like a hammer that can be used to bang nails into wood and build a house, that same tool can be used to smash a window or bludgeon a skull. How it is used is up to the person using it, but there is no way to enforce "correct usage" once it is in someone's hands. Then, correct usage is a problem also, as what is deemed correct by the manufacturer, might not be considered correct by the end user, who might have other ideas in mind. For example, Hitachi created an electric massager once upon a time that was a "mindblowing" success - as a sex toy.
It could be the tax or voting system, it could be the advertising model on social media, the buffet at Sizzler or any other system you can think of - if there is the possibility, it will be exploited. And, because people have all of these variables, those who exploit for gain see nothing wrong with what they are doing as they have a myriad ways to justify their behavior. Abuse of systems isn't exclusive to Hive and like it or not, most people "break the laws" of society in some way and most people will believe there is nothing wrong with it and perhaps, even get a thrill from it, like a petty shoplifter who steals without needing what is stolen.
This doesn't mean that it is right, nor does it mean it is wrong - as while we believe we should protect systems against abuse that we support, we simultaneously know that the same systems can be filled with ridiculous rules or, loopholes that can be exploited by the few. The legal system of a country might be a good example where most people believe that they are needed, but they themselves pick and choose which laws they are going to abide by and fight for, justifying their decisions on their immediate needs - like speeding when late. We abide by laws based on hierarchy and the incentives to do so.
Systems are always changing and no matter how good one is created, the longer it lasts, the more out of touch with conditions it will get as the environment it has been designed for shifts. These can be macro systems like the global economy or tailored and precise systems like the telecommunications industry that has completely revolutionized over the last few decades.
Once in the wild, it is impossible to control exactly how a system is going to be applied and once they are "misused", other systems will change in order to protect themselves too. For example, Bitcoin has often been publicly cited as the medium of exchange for criminal activity - as if that criminal activity didn't exist prior to Bitcoin. Criminals will use dollars, rupees, gold, guns, drugs and slaves as a medium of exchange - and the authorities haven't stopped it - with them often being the ones using system loopholes themselves.
Hive is a unique system because of its economic capabilities combined with social and technological innovation. It is a system made up of many systems and even though the community utilizing the macro view is small, we can see that many of the same problems of the "real world" exist here, because this is a real world too. People don't change because the medium they operate in changes, it is only when the conditions change, with many people having the same conditions of their life that they use to justify their behavior there, as they do here.
This doesn't mean that the abuse of systems is right, nor does it mean that it should be tolerated, but Hive is an opt-in community with no member of Hive having to be here at all - Everyone is free to come and go as they please. Just because every system holds the potential for abuse, it doesn't mean that we shouldn't develop systems that might be misused or have unintended consequences, because this is what evolution and innovation requires to advance.
There is no perfect system and narrow systems that intend to do one thing, could very well break things in other areas that weren't considered or perhaps, generate things that didn't exist prior to the new system introduction. On Hive, I believe that to combat negative usage, the system itself should be simple from a user perspective, but there should be increasing complexity and change through a fracturing of the many systems into usecases that are narrow.
What this means is that while there will be many ways for abuse, there will be no clear way and so many pathways that abuse will be combated by competing abuses - which could be considered as part of the distribution of the token itself. This sounds pretty terrible in some respects, but if you consider that in the global economy today, the loopholes for the largest gain are only accessible to a sliver minority of the entire population through creative accounting and international tax obligation laws, we can see where that leads.
Having said this, the majority of incentive and reward should be distributed to good actors that bring advantage of some kind to the community, which is why the support what you want to see more of model is a pretty decent rule of thumb. You want to see more abuse on the platform, support it - if you want to see growth and development so that the community becomes robust and rewarding for the majority of participants - support it.
It is easy to criticize other people's system development and architecture, but remember that our own behaviors and voting patterns are a system and part of the larger system too and how we act, matters.
This is a tokenized and monetized platform with hundreds of ways to use and abuse the system. While everything is going to be gamed, the ones who benefit the most should be those who play to win by adding value to the community, not extracting from it. Although, not everyone is going to agree on that, because people believe that they are outside the laws. At the blockchain level, we are all bound by the code, but society has a far more open and complex set of rules - and no one knows them all.
While everything is going to be gamed - Hive is a community of game changers.
Taraz
[ Gen1: Hive ]
Posted Using LeoFinance