After posting about the coming Hardfork last night, it became apparent that there are a lot of people that don't seem to know that there is even a hardfork coming. With a hardfork changing the fundamentals of the chain in some way effectively making it the new "law" on the blockchain, I believe that everyone who should know something and it is their responsibility. Having said that though, I am still uncertain when it actually is and I don't know where to find out for sure.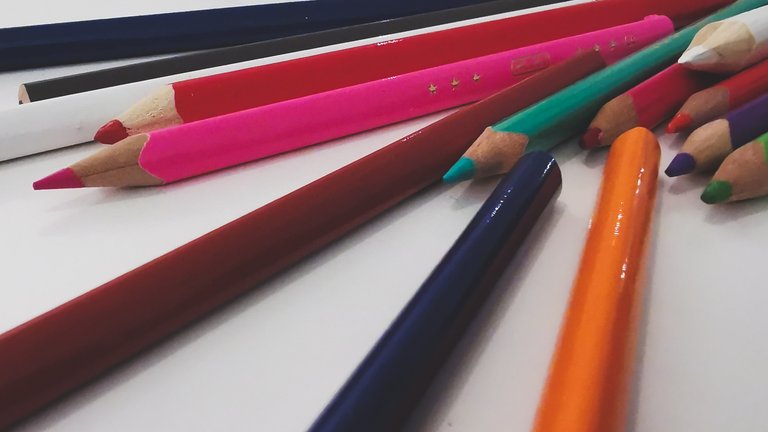 The greatest amount of information is coming from @blocktrades in their updates (much appreciated) - which is where I discovered that the 22nd might no longer be the date, but I think at least the most current potential date should be known by all without too much trouble, with a link to the fork change candidates attached.
I think this is important from a community perspective, as it not only notifies of when and what, it also gives the community a chance to build a conversation around the hardfork, which I believe is important for everyone on and off the chain and can actually create hype for Hive that attracts valuable attention and token recognition to build to attract potential new users and investors. Even though there will be disagreement on pretty much every point of a hardfork, this creates discussion and allows for a mass of interest and ideas, which means that people opt-in more to the community as they invest more time and thought into it. It also means communities can get out in front and take an active part in the conversation from their perspective and prepare for how they think it might affect them.
This doesn't have to be a complicated notification system, just a simple banner or pinned post that the frontend interfaces can leverage, so that the most up-to-date information is available and visible - The possible date and the main factors of the proposed hardfork are pretty much all that are needed, and then the discussions can start to be distributed and spread throughout the community. Visibility is very important and one of the core tenets of blockchain is some level of transparency. As a community powered blockchain, this is an even more important factor.
In the past there have always been complaints of "I didn't know" come up by some accounts that I think should have known, as there was plenty of discussion around previous hardforks. At the moment though, there is barely any community level discussion, with many people having no idea that there is even a hardfork candidate, let alone what it includes. This is likely to cause problems in the community later (though this particular HF might not as it doesn't affect endusers as noticeably) as people are surprised with changes and will immediately get upset to the break in their approach, especially if they feel negatively affected. A lot of the problem can be easily mitigated through just the slightest and simplest bit of communication to give people a little warning and time to read up and get ready for the change.
A lot of developers seem to have the approach that the most important part of technology is the technology itself, but that is only part of the model. The story comes from the community who uses the technology and on Hive it is the community that is the marketing mechanism, even though it isn't the greatest at it currently. For the chain to mass onboard and even attract investment, the community has to be considered and that requires communication.
It isn't enough to give a link to Github as that is not enough for most of the community to get comfortable with changes - most require discussion to better understand. This serves two valuable core purposes, bringing people up to speed and, building network relationships. The discussion around hardforks and the blockchain in general, tends to build people's network and level of trust in other members, as they end up discussing topics that are important to both parties - the one thing that links all of us is the Hive blockchain and this means that we always have something in common.
I am guessing that most of the frontend devs are staying abreast of the latest hardfork news as they have to prepare themselves, so perhaps some of them wouldn't mind giving a basic bulletpoint list of changes, or at the very least, have a "Latest update" link on their front page so people can at least see the current proposed date. If the date isn't known or too uncertain, a "Stay tuned for Hardfork info" would be enough for those potentially interested to do a little digging.
I am not expecting any of this to be taken into consideration however, so for at least the people who read my blog, I recommend following @blocktrades for the latest updates and progress made on the coding, so at least you will have a chance of knowing that there is a hardfork coming and an idea of what it entails. As said, it is our responsibility to stay up-to-date in many ways, but I also think that we can't claim community decision making or consideration if there isn't the attempt to let the largest parts of the community know about what is going on.
Just in case you missed it - there is a Hardfork coming. The Hive community is what sets Hive apart from pretty much every other blockchain and project out there, so we have to make sure that we are supporting its development. The easiest way to grow a community is to develop community discussion - the blockchain connects us all, so let's take the opportunity to buidl community value.
Taraz
[ Gen1: Hive ]