A friend of mine messaged me a couple days ago and said, what must have been very hard for them:
We need to meet up soon
I think I have seen the light to all the things you've been preaching these last few years.
DLT tech is going to change the world and it's exciting.
DLT I am assuming is Distributed Ledger Technology and not a new sandwich.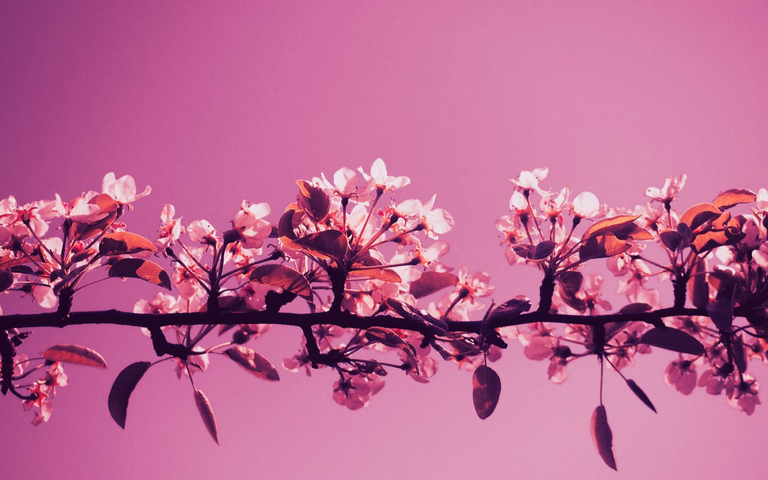 It has been over three years since I have started talking about it with them and over and over and over again, they rejected the premise and promise. However, no matter how many times I suggested, there was always one thing that they would never do.
Get involved.
This was always a suggestion in conversation that before they dismiss the technology and concepts surrounding it based on articles they read online, they really should have some practical experience with it and see if it connects up with their understanding. In general, when people actually start getting involved and realize that Distributed Ledgers are much more than Spreadsheets in practice, they start to see the potential.
The problem is that what most articles seem to do is focus on the technology itself and get stuck in details that turn people away to the application of the technology. It is like looking at the code of the internet, rather than surfing all that it enables.
This is why she is still saying DLT, which if you haven't noticed around here with people who talk about crypto and blockchain all the time, it probably hasn't been said in years. And perhaps this is part of the problem with not participating, because it is hard to know if what one is reading is relevant to the conversation anymore, since things are always changing.
I am curious as to what they have learned though, as we haven't talked about any of these things in six months to a year and I wonder what they have found that has ignited their new frame enough to state that it,
is going to change the world and it's exciting
Under normal circumstances, I don't try to talk to anyone about this unless I thought they are the type of person who will be receptive to the conversation. The resistance to it is surprisingly strong, considering how little people know and how dismissive they are of what they think they know. Why be so against an opt-in system - no one is forced to use it - at least not yet.
But, I think part of the problem in this regard is because they aren't involved, know very little, but have heard all the hype - they are stuck between a rock and a hard place,
FOMO and FUD
They have a fear of missing out on all the benefits and simultaneously have a fear that if they do take part, all of the negatives that they have heard will be proven true and they will not only lose their money, but also their face. No one like to be wrong, no one likes to look like an idiot and open themselves to the "I told you so" judgements that are so common these days.
And they have seen how people like me have been ridiculed
It is a hard position to be in, as there are all kinds of conflicts going on internally, as they have pushed back against it for so long with all of their best logical arguments and it still found a way to turn them around, to join.
And I think this is part of the change the world of it, as regardless of what people think today, blockchain and crypto will encroach on daily activities until one day people wake up and ask at what point they became users. This is what mass adoption actually is - it isn't some explosion in a year, it is the creeping movement of technology that starts to infiltrate our daily tasks and replace the tools that we were so used to using.
For instance, just a couple years ago, remote meetings were something only done when absolutely necessary due to their limitations, but now they are the norm. And even though they are still limited in many ways, they have also been fleshed out with tools and services that make them preferrable in other ways. Hardware, software and cloud services catering for remote meetings have been doing very well over the last couple years and I suspect that some of them will continue to do so, even if things did return to normal.
Once a technological solution grows to become more practical and better meets needs, rather than being a last resort or shunned, it just starts to get used and since we have terrible memories for such things, our defaults change and suddenly, we don't remember how much we complained or resisted.
We aren't close, but we aren't that far away from crypto disruption, yet most people seem to think that it is going to take decades. It is not, but for it to fulfill all those lofty ambitions we might attribute it, it will. The disruption will cause a groundswell (of which we are a part) and set people onto a new course, looking at the world slightly differently.
I haven't met anyone on Hive who hasn't been changed by it in some way and this is why I wish more people would participate at some level in crypto, and not jut at the buy and sell level. Being here, interacting, reading, talking as well as the enormous benefits of actually using crypto is huge to change the perspective and to get experience at the bleeding edge of crypto.
It is funny that ledgers are thousands of years old, but it is only in combination with all of what makes life possible today, that empowers them to change the world.
I am looking forward to this talk.
Taraz
[ Gen1: Hive ]
Posted Using LeoFinance Beta