What is Venture Capital?
I have no idea.
But, let's not let that stop the discussion.
I have written about venture capital before as well as some other things related to the benefits I see of investing into Hive and last night when I asked what one hopes for when posting, a comment rolled in about these things.
For me, Hive is a Venture Capital and social experiment. There is a investment component to it of course. But as you know, the success rate of a VC is about 1000:1. The reason, I say it is VC, because it is lot of the characters of VC. This is new, this doesn't have an earning or income statement. The finances of Hive can not be audited. It doesn't belong to any country, hell it doesn't even have a CEO :) So it can't be a security. @azircon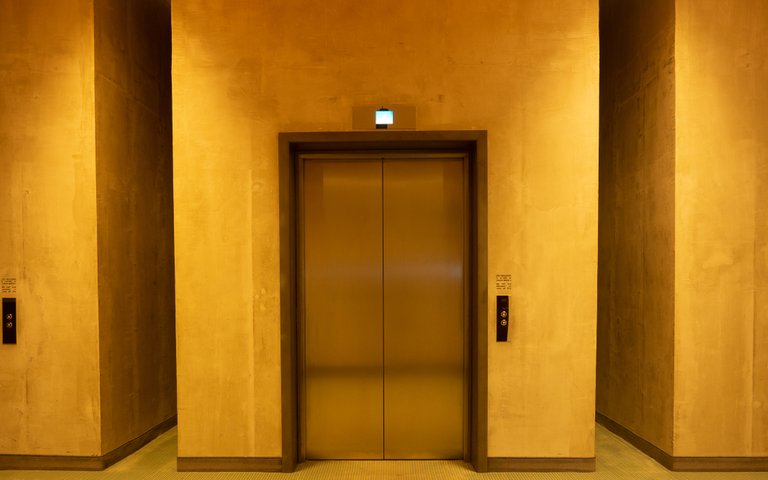 I see Hive as a Venture capital move for a couple reasons also. Firstly, there are the factors mentioned in the quote above (full comment) and there is a great deal of potential in Hive as a single VC vehicle, but there is more than that.
Because of the nature of Hive the platform being a multimedia content and experience delivery platform or supportive of them (especially for tokenization), many vehicles can travel on the same infrastructure. This means that investing some capital into the Hive infrastructure highway, is simultaneously investing into all other vehicles on the road now and in the future. Essentially, owning HIVE is holding a marker for businesses that are yet to be thought of, let alone created.
What is success?
A few days ago I wrote a post about cutting out the 30% middleman of the application market places that Google and Apple own, as these are quite similar to Hive. These marketplaces that take a very large cut of in-app purchases do not care much what kinds of apps there are or how many fail - as long as some succeed.
But as you know, the success rate of a VC is about 1000:1
Yes, 1 in a 1000 is not many, but will the 1000 all fail? Well, no. When it comes to startups, about 50% of them or so will last multiple years and 10% will go on to survive well enough. What this means for Hive is that if there are 1000 applications built on the infrastructure, there might be one "unicorn" type of outcome, 500 might fail completely, but there will be a varying degrees of success for the remainder. Some will run for a period of time and peter-out, quite a few will generate a good amount of value, a smaller amount will generate a lot.
There is a bit of a problem in the tech industry for example where people compare success to the billions of Apple or Facebook, as if a company that only turns over a few hundred million, tens of millions or a few hundred thousand a year is a failure. Would you want to work for a company that turns over a billion, or own a company that turns over a million?
Multiple vehicle pileup
Hive can encourage development and in time many benefits to build upon it that centralized experiences can't offer by design. This means that there could be many, many applications and businesses appearing and those who are staked or hold HIVE will benefit from the growth. On top of this, the staked users will be able to more directly influence the outcomes by investing into experiences directly, for example for some percentage share of the revenue generated. This is more "VC direct" as it is picking individual businesses out of the crowd and throwing some opportunity cost their way.
The opportunity to invest into one area is going to have a cost of not being able to invest into another. However, having the stake still benefits from the successes of the entire platform and collection of experiences, meaning that it is simultaneously like investing into an indexed fund, where the returns are safer and more consistent, because they are spread across the outcomes of multiple businesses. This is risk management in a decentralized environment.
Where's the risk in this?
Well of course all of this in general is risky as it is looking at unknowns, but if the platform is growing and experiences are being built, greater the chance that the unicorns among the herd of cows come to life. Investing directly into those early will of course see individual gains outside of the index, but the index of cows still keeps the milk flowing. And because there are so many businesses across the same infrastructure, the natural cycle of birth, life and death of startups is absorbed by the continual growing of new ventures. While they may be in competition on the surface layer, they are supportive of each other at the infrastructure layer. This means that investing into one directly doesn't risk the infrastructure that supports the others.
The game of the rich
The next thing is that while Venture capital investing is generally a game for the rich and brave, Hive allows pretty much anyone to get into the same game, as fees are low, gateways are numerous and it allows global participation. Due to the precision of calculation at the blockchain level and the way stake works, the gains of the large are proportional to that of the small. For most people in this world, there is very little hope of getting into investing at even basic levels, let alone having the chance to invest into potential unicorn companies - while still having that value somewhat available and active.
This is an important aspect of Hive, as VC investing generally means kissing goodbye to the capital for at least some period of time and likely - forever. Once ventured, going back on the investment is very difficult and costly - pulling out isn't easy. On Hive, investing into the platform and subsequently into the community, doesn't lose access to the funds, it converts them into usable tokens that can be applied in numerous ways from investing to entertainment purposes. And through this interaction, a staked percentage voice is created that can influence the outcomes, plus through interaction and discussion within the community, an individual can influence them more -positively and negatively.
A lot of the reason the rich get richer is that the "rich" can afford to lockup their funds as well as risk losing them completely, whereas most of us don't have that luxury, or at least think or act as if we don't.
The best of both worlds
From my perspective and tempered by this being an industry in its infancy, the ability to be a venture capitalist with even the smallest amounts of investment capital or disposable income as well as investing into an indexed fund, means having access to a path of the world I thought out of my reach. I have invested time effort and money in what my mind is heavily into the platform, even though it might be insignificant for others. This has opened up a pathway to adventure through venturing into investing and thinking about financial aspects of life I hadn't considered anywhere near deeply enough prior.
As said at the start, I don't have much of an idea about any of this from any kind of professional sense, but I do see a great deal of potential in the Hive infrastructure as a protocol to support development, investment, social interaction and consumption - factors that are required to build a strong and robust economy.
Cross-reference this against the other influencing factors of the "traditional world" where on digital platforms censorship and demonetization will increase, economically countries and businesses will fail and global social movements are going to run rampant - and the possibility for a community of many communities, a platform of many businesses and an infrastructure that supports a wide range of experiences - is very large.
There are plenty of caveats in this as well as risks and potentials unmentioned and people might want to fill in some gaps - but Hive is definitely a place worth considering as an extension investment or a roll of small dice in hope of an outsized outcome. The ceiling is an unknown and we are still only at the beginning of the exploration.
Want to go on an adventure together?
Taraz
[ Gen1: Hive ]