One of the issues that is increasingly impacting our world is the massive wealth disparity between the rich and the poor that like it or not, is one of the major catalysts of conflict now face, as economics impacts us all. we aren't really good with large numbers but for a little perspective, the average salary in the US is around 70,000 dollars and there are a lot of people well under that.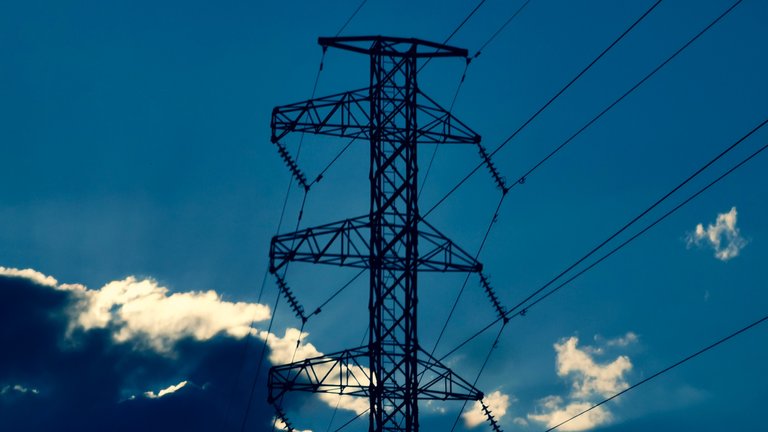 Jeff Bezos is worth about 140 billion dollars which sounds like a lot, but is hard to get a grasp on as it is so far out of our experience, it becomes absurd. However, Amazon was founded in 1994 which means that on average, Bezos has earned $104 million for every 5 day working week or, 20 million a day. What this means is that based on the average salary (again, there are many people below this average by a long, long way), if a person was to earn 70,000 on average for their entire 40-year career, they would earn 2.8 million in a lifetime. This then translates into Bezos earning the pre-tax earnings of 7 average lifetimes, every day.
It is quite nonsensical - but it isn't his fault, this is the way the system is designed and once one has enough value, it keeps generating more and, he has built this wealth up by building demand, demand that comes from us. The system is very broken, and we are definitely part of the problem as consumers. We should demand differently and that isn't through protesting, it is through where we put our money.
I was thinking a little about this yesterday after I swapped a faulty fitness watch for a new one and how short the lifespan is for the watch. In the past, watches were legacy items that got passed down through generations and held sentimental value, but now, are consumables that will be replaced whenever a new one has a better feature, likely on a bi-yearly release cadence, like other electronic consumables. If I look around the house at what I would want my daughter to inherit, other than the house (which is valuable), there isn't much that would go the distance - except for a quality watch that I was given as a gift. Much of what we buy is throwaway these days, so do we really own it, or is it more a rental?
The system is designed to favor those who do the best at collecting, are able to store wealth and pass it onward down generations. Once the process is in play, it gains a kind of autonomy in the gathering process plus, it continually raises the barriers of entry behind itself to stop competition from those trying to follow. While there are always exceptions, if 100 children were educated in the best schools and 100 were educated in the worst, do you think the earning outcomes of the future would differ on average between the groups? The children themselves have very little choice in their schooling.
This is indicative of the reasons why income gaps are growing rapidly between the top and the rest, with even the middle income ranges getting pushed out of the markets and further backwards. There is more income difference between the top 0.1% and the bottom of the 1%, than there is from the bottom of the 1% and the bottom of all income earners. That bottom 1% aren't poor, but they are likely still living with mortgages - still part of the debt cycle that drives more value above their own heads.
I was trying to explain this to some colleagues yesterday as we talked about wealth distribution and while they think that the system can be fixed, I believe that it is so broken and so out of balance that the only solution is wholesale replacement. But, it will never come about by demanding from those who benefit from the system to change it, as there is no economic incentive for them to do so and the social benefits do not affect them as they do not need socialize with the other 99.9%.
What I said to my colleagues was that if you want to change the system, you have to support the change of the system and while this process takes time, what needs to happen is that small steps of support toward the replacement of the system with one that is owned and operated by the masses is needed. You know, "buy Bitcoin" - get involved in crypto and blockchain, join Hive and start participating and learning. This is about the way we consume long-term and by slowly moving where we spend our attention and wealth will affect the financial flow of the entire economy.
The rule of thumb is to save 10% of pre-tax salary, but doing that actually generates more value for the institution that holds it than the one who saves it, and then there is the inflation rate that devalues the currency, which is driven by that same institution that loans out that saving in order to earn interest on it - which creates the inflation through injecting more money (that doesn't exist through marginal reserve lending) into the marketplace. Saving is a fools game, investment is where the money is made.
But, investing into what is the question and if one is investing into non-generative, non-value storage consumables, that is going to drive value to those same institutions that do invest into what makes money, the consumables that have demand. Consumption is the driving force of any economy as it is this that affects supply and because of it, what we demand matters. When we as consumers start investing into ourselves through economies and products that distribute wider back to ourselves, we effectively create a new economy that not only smooths out the insanely high peaks and raises the troughs, but can be far less likely to be hijacked and taken over by a minuscule slice of the population.
The more participants willing to invest a small portion of their current wealth into this system will drive demand on it and add opportunity for more wealth generation within that same system. The more this happens, the greater the stability becomes and the faster the destabilization of the current economic practice happens. At some point, "staying in" the old economy is going to mean seeing value free-fall. This means that the economic mass will shift as demand shifts and, supply and value will become increasingly distributed through the new model, a model that has a greater spread of distribution.
Will it work this way, will cryptocurrencies and blockchains like Hive be able to attract the flow of wealth from an old and highly broken system and distribute more evenly across the global population? Will people get to the point that we will choose a better society over the extremely and increasingly slim chance of economic success in that broken system? Who knows, but perhaps if there was something of value I could leave my daughter, I think an improved economy that provides more opportunity and less violence, would be worth more than any watch.
I would rather take the risk of personal loss now, than the near-certainty that the future our children inherit will be one dictated by a crushing debt cycle that will inevitably lead to even more suffering. But, it isn't the actions of one that will make the difference, it will only be accomplished if those who want a better life experience for themselves and children opt-in and actively support change. Isn't that most of us?
Taraz
[ Gen1: Hive ]
Posted Using LeoFinance