Thanks to the pandemic, more people are open and embracing the digital nomad lifestyle of being location independent. With more technological advancements and the increased adoption of the internet, making a good living from anywhere in the world is becoming more of a reality.
Corporations and governments are now implementing policies to accommodate the digital nomad lifestyle such as work from anywhere policies and digital nomad visas. And more products and services(e.g co-working and coliving spaces) for digital nomads.
A good ground has been laid out for digital nomadism and almost anyone can become a digital nomad if they choose to. Many believe that with globalisation, this is where the world is heading and It is expected that there will be more remote workers in the coming years.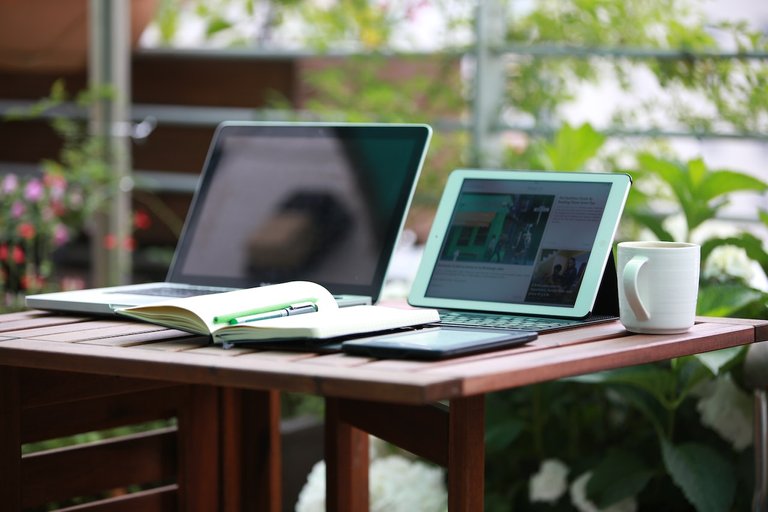 Image Source
Explore The World And Get Paid
I've always been keen on exploring the world and all that it entails. I've read much about the world but have had little experience about it. Still stuck with second hand knowledge with no first hand experience.
In the olden days, nomadism was largely practiced by the traders. They were the ones who travel to fertile areas of value in search of greener pastures. Nowadays, much of this value has been duplicated and expanded on in the digital sphere. So there's no need to travel to find value, however there's still the desire to travel and explore.
Remote work has made it possible for people to get paid for the work they do from anywhere and in some cases the pay is higher and there's more free time available since one is usually paid for the work delivered and not the time it takes to do it. If we could do our work from anywhere then we could be anywhere we want. Work was one of the main reasons why people were tied to a certain location.
There's is also this thing called value arbitrage in which one earns in a global currency(e.g USD, EUR) and not the native currency(e.g GMD, NGN) in which the country they're residing in. It is one of the main appeals of digital nomadism as it gives people the possibility to earn more and spend less which is quite welcomed while travelling.
Digital nomad is a sort of flexible and minimalistic lifestyle that's enabled by technology. People have more options on the kind of lifestyle they want to live and technology is there to accommodate most of it.
For the adventurers, it's a huge opportunity. People are out here making a career and a living off their traveling adventures across the globe. I follow a few on YouTube and it's always interesting to watch their journey, the places they've visited and the things they came across.
In Conclusion
Despite it becoming a rising trend as of late and how it resonates with me, I can't see myself pushing the envelope to explore a digital nomadic lifestyle anytime soon due to some entanglements that'll first have to be sorted out.
Meanwhile, I can only be digital and get paid. The nomadic exploration will have to come later. Are you planning on becoming a digital nomad? Does the lifestyle appeal to you?

Thanks for reading!! Share your thoughts below on the comments.
Posted Using LeoFinance Beta