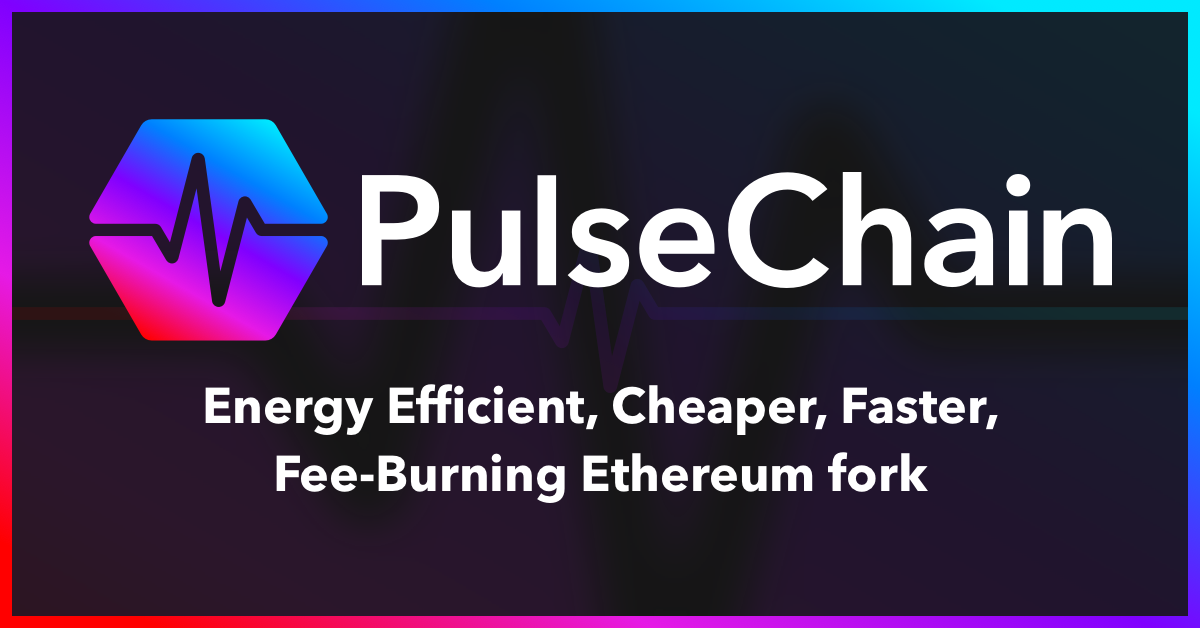 Do you know about PulseChain ?
PulseChain Is A Hard Fork Of Ethereum.It will have lower fees and it will be faster.It uses Delegated Proof Of Stake.
So far so good..
Read this now: PulseChain has its own token PLS.When the network goes live it will take a snapshot of the Ethereum network.Then it will make 1:1 copies of all the tokens you have on the Ethereum blockchain to the PulseChain.
Anyone who holds ERC-20 tokens and even NFTs on the Ethereum blockchain, will receive a 1 to 1 copy of their tokens on PulseChain.
You must have a non-custodial wallet of course.
It will be literally the biggest airdrop.Who doesnt want free tokens?
My knowledge is limited but how easy is all this effort?What about liquidity and max supply?
Anyway,just wanted too mention this project if anyone wants to dig deeper.
https://howtopulse.com/
https://pulsechain.com/
Posted Using LeoFinance Beta