A new Neighbor is coming...
Everybody is busy with DeFi or Metaverse or NFTs.
The Neighbours (i think written with a 'u' because the team is from Canada) is a new project that combines all of the above.
You can own a Virtual Real-Estate in their Metaverse & Earn Daily Passive Income.
It is made on Avalanche blockchain and there token is NEIBR.
The concept is simple. You can buy a 'Property' and there are 3 types:Condo 4 $NEIBR, Family Home 7 $NEIBR and Mansion 10 $NEIBR.These properties are NFTs.The main difference with all the other NFTs is that you can have a virtual tour inside your property/NFT which is quite unique i think.
Ok so i bought a condo,now what.
First of all the property that you own is also a node to The Neighbours ecosystem meaning that you earn rewards in the form of NEIBR token.The more expensive the property you own the more you earn.
Second there is a marketplace where you can buy home decors(assets) to put inside your property. Like sofas,tables,beds.The assets are also NFTs, devided in ultra-rare, rare, and common which can enhance your daily rewards.The more expensive the whole property becomes the bigger the daily rewards.Of course you can sell the property anytime.
There is also a VR mode to visit your property.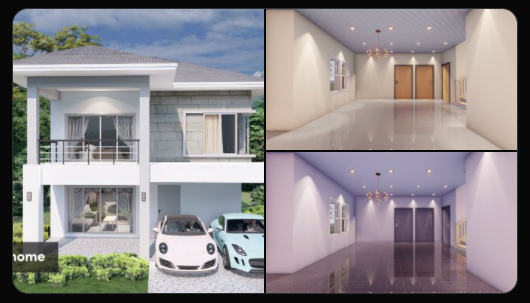 The project is not ready yet.They just finished the presale and in a few days starts the public sale and the market place.
I must not forget to write that there is a property monthly tax.You have to pay for Condo:10 $, for Family Home:13 $ ,for Mansion:17 $ otherwise the property is deactivated.
At least we see something different ...
Posted Using LeoFinance Beta