Starting immediately, all STEM Miners sales (STEMM) will be matched 3:1 for the next 7 days with a burn.
There are 1,000 STEMM tokens on the market right now, in 7 days I will burn an three times the amount of STEM Miners that sold for the week.
If 100 STEM Miners sell in the next 7 days, I will then burn 300 STEM Miners.

This promotion will run for one week.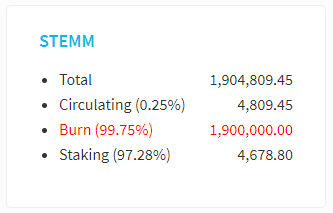 I just put 1,000 STEM Miners on the market for this promotion.
Posted Using LeoFinance Beta