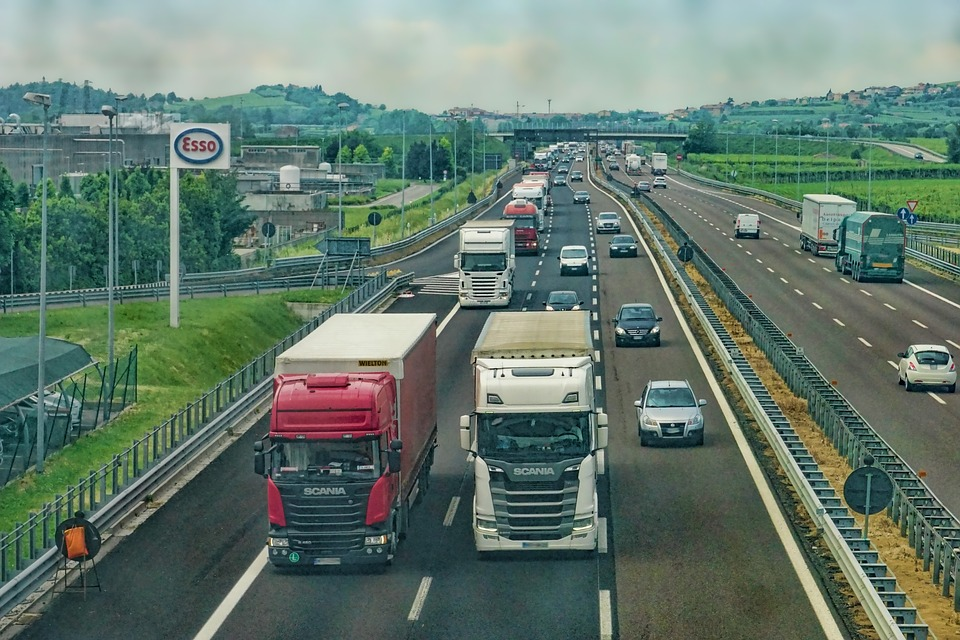 I was looking at the web traffic of our front end https://stemgeeks.net and noticed some curious things.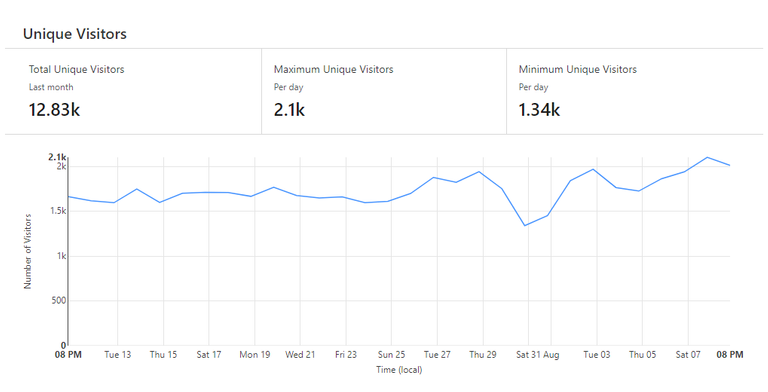 The active daily users is actually doing quite well with 1,340 minimum unique users a day. Very happy with the improvements to traffic. STEMGeeks remains to be a small niche in the Hive community and I think a portion of that is because many thing it is limited to professor level content and discussions. This is far from the truth, in fact I encourage hobbyists and amateurs to come post on STEMGeeks and share your thoughts about anything in the Science, Technology, Engineering, Math fields, regardless of how experienced you are.
What I did find strange is when I looked at the traffic by geographic area.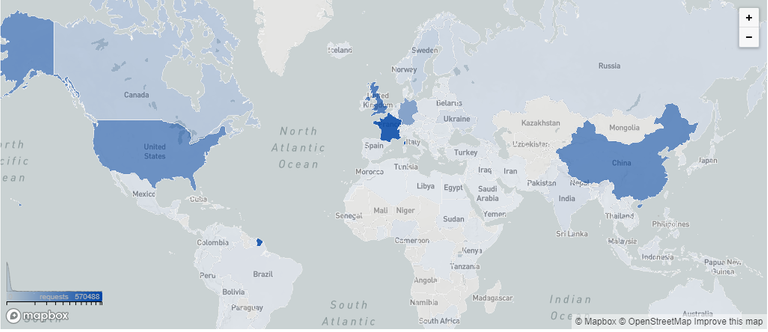 There are only a few areas in the world where the traffic originates from.

Most of the users come from France, with UK being pretty distant second. United States doesn't even make third place.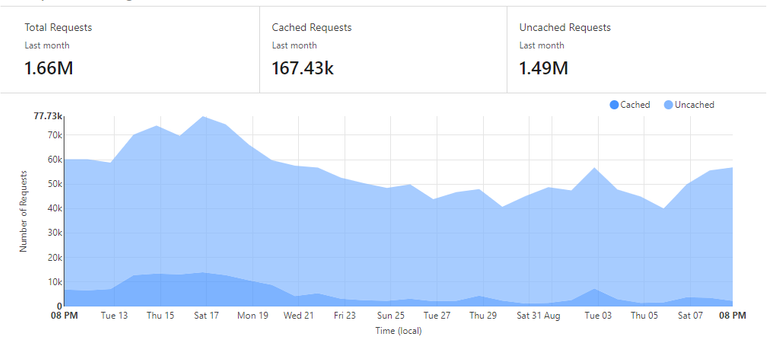 As I use CloudFlare, a large portion of my traffic is cached, minimizing the impact on my server. Unfortunately due to how dynamic the Hive blockchain is, most of it is unable to be cached efficiently without a lot of work and reduced user experience.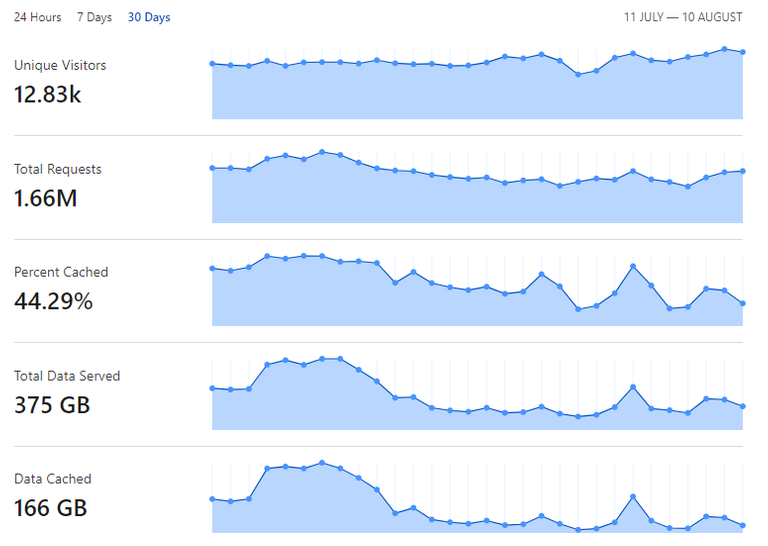 If you zoom out to 30 days though, almost 45% of all traffic is cached. Not as much as I would like, but certainly welcomed.
Don't forget, 50% of author rewards are burned if you do not use https://stemgeeks.net to post STEM content.
Posted Using LeoFinance Beta