Today when I accessed my kucoin account, I was surprised to see some flashing screen with GARI token promotion. Gari token is actually the native token of India's home grown Chingari short video platform. Built upon Solana Blockchain, it going to be quite interesting token.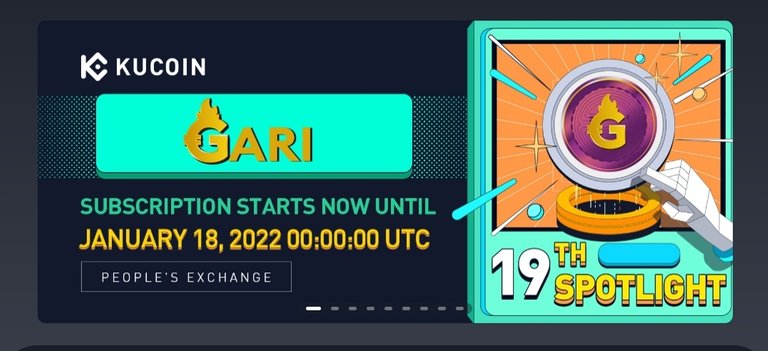 Source - Kucoin
I already made a post about it in October '21, when the video platform raised $19 Million through initial funding.
Chingari app gain popularity among the Indian after government put restriction on chinese make video app Tik-Tok. The short video platform is kind of craze among many people around the world nowadays, even YouTube have their own shorts form of videos for small video content creator. Now Chingari is looking to cash on on the opportunity of web3 evolution. It is now considered as the fastest growing video mobile app for web3.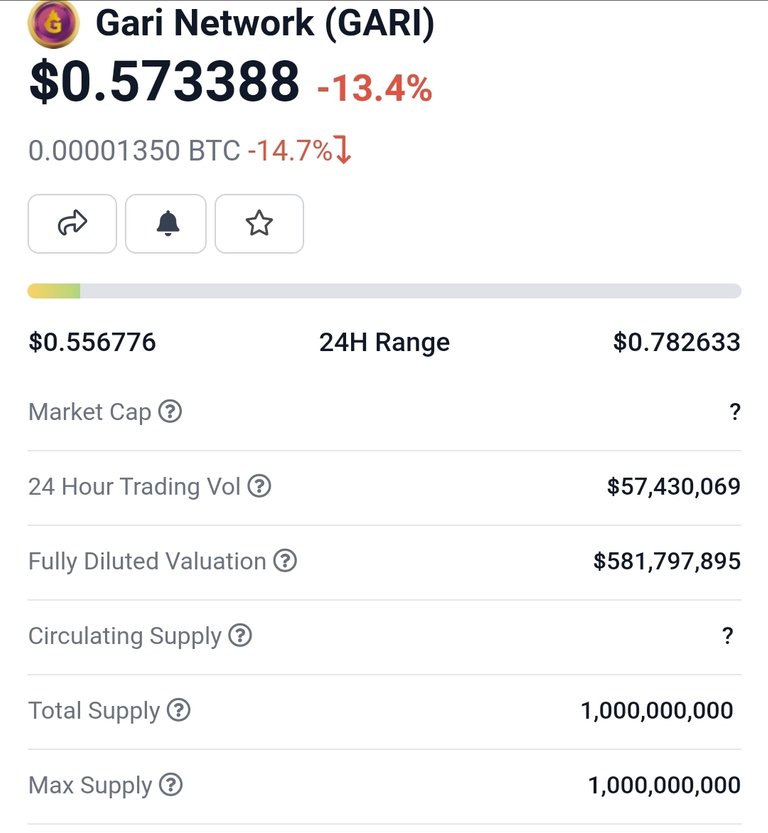 (Source - Coingecko.com)
The launching of GARI token, by Chingari App will provide the app users a gateway to the blockchain space.
The GARI token allows the existing users to incentivize content creators to produce genuine content while keeping viewers engaged with transparent tipping features, exclusive content, and direct participation in platform operations.
Benefits to GARI Hodlers :
Now as the token is available on sale in exchanges, it would be interested to see how the market reacts. I belive there will rush for it especially by the content creators as holding GARI will jsers and audience a bigger stake in the mobile app. Here are some of the benefits
The app users can use the GARI tokens tip their favourite content creators. I see we already have tipping option on #Hive as well as on #noisecash #readcash

The GARI token allows users to boost their content. Creators will be able to boost their profile and posts to 100M+ userbase. Like we have the case of bid-bot or ecency points system on Hive.

GARI token holders can access exclusive content on Chingari platform by staking their tokens on creator pools.

GARI holders will be able to stake and earn yield as well as vote on platform's proposals.

With the launch of GARI token, Chingari App will become the world's biggest video NFT marketplace.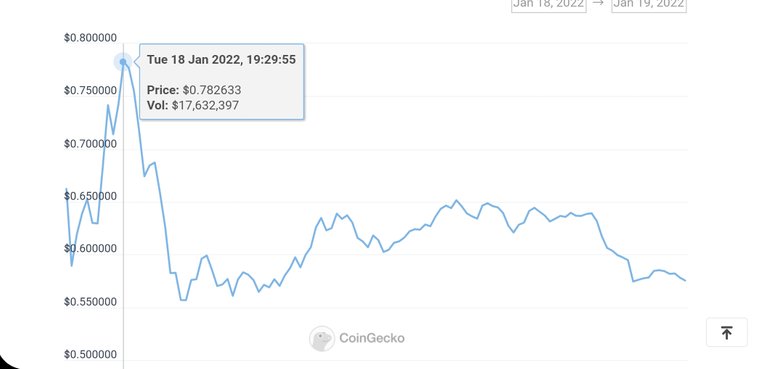 (Source - Coingecko.com)
Looking after all the benefits of GARI token, the short video platform is aiming to build a crypto - powered creator economy on Chingari, India's fastest growing short-form video app. The prices already zoomed to $0.8 and later falling to $0.5 .
This video making platform app is providing Indian users an exposure to wider blockchsin network. The app will allow users to manage their GARI assets and use them to connect or transact within the Chingari App.
Gari token trading will start from Jan 18 on FTX, Kucoin, OKX and Huobi.
It will be very interesting to see the craze of the GARI token in the country sustain, who is yet to decide upon crypto adoption and regulation.
Peace
Posted Using LeoFinance Beta