To run a system smoothly, we need a set of people who continously works behind the scenes. And In Hive ecosystem witnesses does that handsomely. There is no specific account that would define a Hive witness. The blockchain technology requires a set of people to create blocks for using the Delegated Proof of Stake,(DPOS) mechanism.
There are no permutation and combination require to become a Witness. Anybody, who is ready to contribute to blockchain could become a Witness. These witnesses are generally the tech-savy community member of #Hive ecosystem. They have the determination to keep the Blockchain secure up and running.
Those who are not running for the Witness may use there hive - power weighted system and vote for HIVE blockchain Witnesses.
There is a long Witness list on Hive. Every HIVE User is entitled to 30 Votes to elect 30 witnesses. We must keep the witnesses list updated so as to make our ecosystem more secure. It becomes important to keep a check from time to time.
Last night I reviewed my Witness list, only to find that 2 of them are not active any more. Soon, I change my Voting from them to other Witness whose contribution to HIVE is commendable. It is very simple to review your Witness list. I made a quick through Hive.io website.

You will find the option right in the left corner drop down button. Once you click them, it will ask for you active password . It will allow you to make changes easily. As I entered into the Witness list. Most of them were active.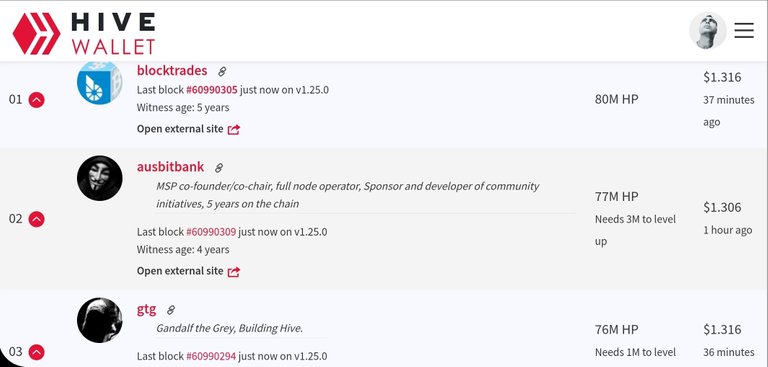 However S I said, 2 of them were inactive. In mine list @jackmiller is not an active Witness any more.

I quickly made my changes, removed my vote from this Witness and changes to other Witness of my choice. The website shows a long list of active witnesses (approx 176). In case you unable to find any specific in the front page, you may search them through the searching option.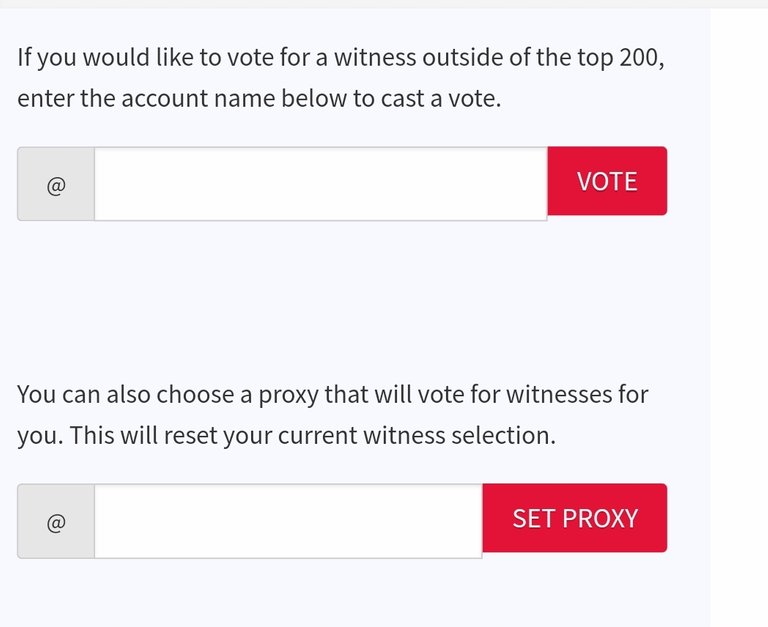 You can select the proxy option to select someone else preference and votes as per their choices.
It becomes important for every user to keep a track of their witnesses. As time to time many might stop their nodes running or some becomes inactive due to various other reason. Also post the steem- Hive hard fork many old witnesses are not active on #Hive. The old list gets over but not yet updated by the users. These needs to be updated manually over and again.
Keep and track your own Witness list.
Peace !!
Posted Using LeoFinance Beta