It seems crypto is finding new way of its own to make people aware about its existence and also to spread awareness. Few day ago I shared about a MLM program that credited thr user with Digitsl Points which can be transacted to local currency. Todsy I came across @forsage.io. A #defi program for #busd marketing.
What is Forsage.io
Like any Multi Level Marketing (MLM) program, #forsage is a networking platform powered by decentralized smart contract technology on blockchain. The marketing platform employs #busd token in BEP-20 format. Forsage marketing is a matrix system based on decentralized smart contract technology. Getting across these terminology will surely make people exciting to hear out the entire program.
Forsage operates on 3 blockchains:
Binance Smart Chain (BUSD)
Tron Network (TRX)
Ethereum (ETH)
How Forsage.io works ?
As clearly mentioned this one is a complete networking program. The more people you will invite the more reward they will generate for yourself. I doubt on its actual working generation of profits. The documents state, the profit comes from inviting new partner to ypur team. Once the user gets registered themselves it remain with you forever, since it recorded forever in blockchain.
Forsage smart contracts works in such a way, that they never store users funds, their wallet balance is always remains zero. The purpose of the smart contract is to automatically redirect funds from incoming transactions to the wallets of other participants.
This is a paid registerstion services. Like once you pay for registerstion, your registerstion amount will be spilled over to your mentor and above the. Similarly in line on MLM working module.
Cost of Registeration & Program Structure.
To becomes a member under this #busd marketing program. You need to register yourself with 10 BUSD. For making the transaction you need to have #trustwallet account. The marketing programs have 4 different levels. And 10 BUSd payment will give you access to first two program.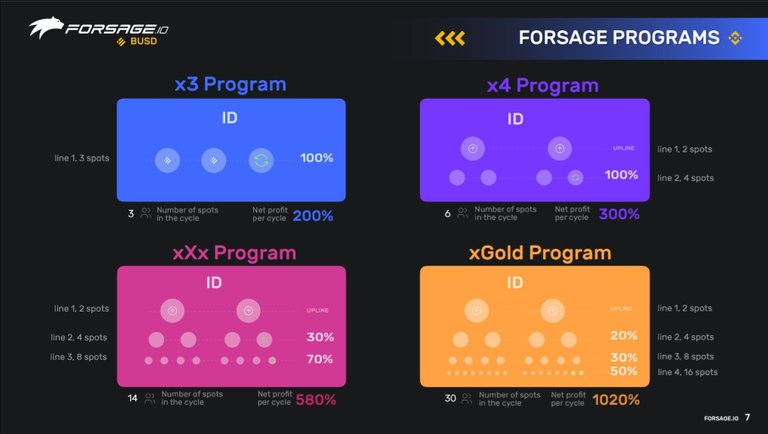 Once you complete each stage cycle you will move to another level and so does your income also keeps on increasing. I am yet to begin with this journey, but it sounds quite crazy with all these familiar terminology.
On listening out the entire program, it sounds to me of the very familiar pyramid scheme. It is the scheme, where the only people who make money are the one who remain closet to Top. The Indian government has clearly stated that pyramid schemes are completely banned in India. Still the program is running deep and illegally.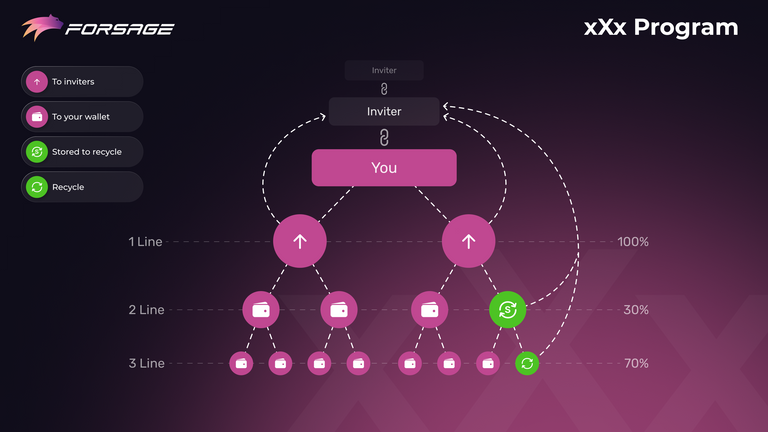 *src
I comes to know from a local boy who was talking smartly all these blockchain terminology to woo people. But once he found me aware about all these he make his way home. I completelly found it ponzi. But in cae3 anyone interested to know ,et me know so that I can arrange some referral links. It might help somebody indirectly.
Invest wisely ans Securely.
Peace!!