The other day I wrote up a post about unmineable and how we need to get hive listed, I didn't get as much traction on that post as I hoped but I am going to write up another guide to show how to set up unmineable for GPU and hopefully, we can get other hivers mining and asking for hive to be a coin added.
When it comes to mining you will first want a GPU but you can mine XMR with a CPU. XMR actually makes it their goal that you can CPU mine and you will actually get worse hash with a GPU. but that's foot another day or post.
I am not sure how old of a GPU you can still mine with but I do mine with a 4GB AMD 570. This card can no longer mine ETH so I point it to mine RVN coin.

---
Let's jump in and see how to set up the unmineable app.
The first thing you are going to do is head on over to the unmineable website. I find it will be best to download the one with miners if you are not sure how to get the rest of the miners. This will get detected by your anti-virus and deleted so you will want to go into the settings and allow it on your PC.
After you have done that you can, of course, click the EXE and instal, again windows will say it doesn't know this file and you can click run anyway.
Now that you have installed the file you can open it up, here you will be asked what miner you are setting up. so I will do the rest of setup in steps.

---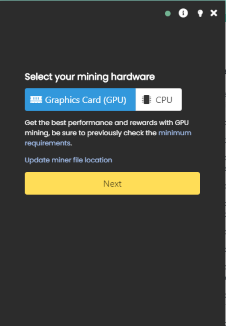 1️⃣ Choose GPU or CPU ( For this I'll be using GPU). If you do use a CPU make sure it is a desktop as laptop CPUs will run hotter and burn out faster.
---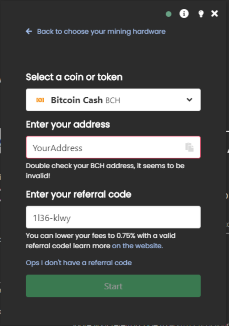 2️⃣ Choose the coin you want to receive, They have a nice selection of coins to choose from. One you can pick is cake so that may be a good one to mine and earn extra rewards when you get paid out by staking on CubDefi. You will Put in the address for this coin or token, and enter ref code 1l36-klwy to save some miner fees.
---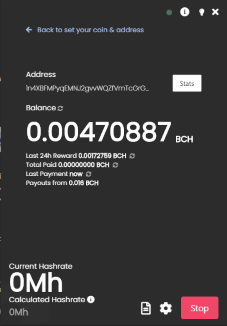 3️⃣ Once you click start it will bring you the miner, This will show your current balance and hash rate. This also shows you the breakdown of your stats like the current daily rate, Last Payout.

So let's get the #hivearmy going and make some noise to get hive listed as an unmineable coin for withdraw. The more things hive gets uses like this the more people see hive's name.
Posted Using LeoFinance Beta